ReadingZone Bookclub - free author events
Posted on Monday, August 30, 2021
Category: Author Events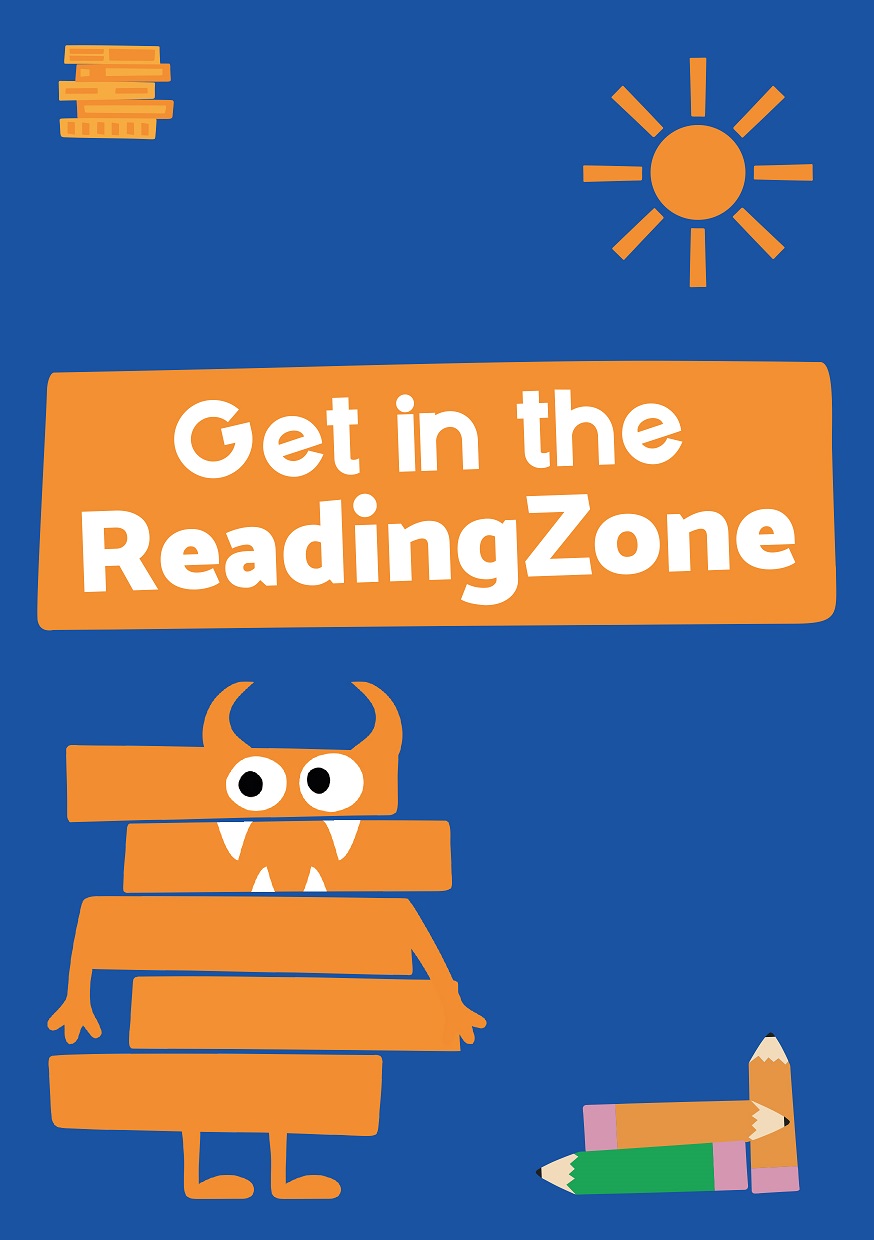 Join the ReadingZone Bookclub programme of free virtual author events each term. The bookclub is aimed at classrooms and libraries that are keen to develop a love of reading. Events for ages 5-11 years.
This Autumn, authors including Abie Longstaff, Catherine Johnson, Alistair Chisholm and Vashti Hardy will join our programme of free virtual author events. We also have a poetry workshop planned for National Poetry Day and we'll have a special event with The 13 Story Treehouse series author Andy Griffiths! All these events are open to all schools and classrooms to join in, and are free to join!
Autumn Programme 
Meeting an author can have a real impact on children's Reading for Pleasure - plus our Friday afternoon virtual bookclub events are a great way to end the week!
To sign up for any of these free events, and for more details, email [email protected]
ReadingZone Bookclub Author Events this Autumn:
Creating Stories with Abie Longstaff, Story Soup (Templar Books)
Friday 17th September, 2pm - 2.35pm
For Years 1&2  (ages 5-7)
Abie will share her new picture book, Story Soup, which looks at the adventures that follow when lots of different ingredients are added to story soup!
Return to Pax with Sara Pennypacker
Wednesday 22nd September, 2pm - 2.45pm
For Years 5&6
Join us for this special event to find out about Pax, Journey Home - the long-awaited follow-up to Sara Pennypacker's award-winning book, Pax, in which Peter and Pax must find each other once more.
Black History Month with Catherine Johnson, Freedom (Scholastic)
Friday 1st October, 2pm - 2.45pm
For Years 5 & 6 (ages 9/10+)
For Black History Month, Catherine Johnson will talk about her novels Freedom and Race to the North, and discuss how the real events these books are based on have helped shape Black history in Britain.
MG Science Fiction with Alastair Chisholm, Adam 2 (Nosy Crow Books)
Friday 15th October, 2pm - 2.45pm
For Years 5 & 6 (Readership ages 10+)
Author of Orion Lost, Alastair Chisholm will introduce his new science fiction thriller, book Adam 2, about a future battle between humans and advanced intelligence.
Meet Andy Griffiths, author of the bestselling 13 Storey Treehouse Series!
Friday 22nd October, 1.10pm - 1.55pm
For Years 3, 4 & 5 (ages 7+)
Andy Griffiths, bestselling author of the hilarious and hugely popular 13-Storey Treehouse series, will be talking live about the latest book in the Treehouse Series all the way from Australia. Children can ask Andy their own burning questions about his books and the latest adventure, The 143-Storey Treehouse.
Poetry Workshop with Matt Goodfellow 
Monday 18th October, 2pm - 2.45pm
For Years 3-6 (ages 8+)
We will be running a special Poetry Workshop to help celebrate Poetry this month as part of the Arts Alive Festival in Surrey. Matt Goodfellow, shortlisted for this year's CLiPPA poetry prize, will share his collection Bright Bursts of Colour and set a poetry challenge. The event is open to all schools.
Non Fiction November – How Was That Built?
Friday 5th November, 2pm - 2.45pm
For Years 3-6 (ages 8+)
Join Roma Agrawal MBE, award-winning structural engineer who helped build The Shard, and illustrator Katie Hickey as they introduce How Was That Built? Hear all about the extraordinary people who challenged our beliefs about what's possible to build. A fun and interactive event!
Ecological fantasy with Vashti Hardy, Crowfall & Harley Hitch (Scholastic)
Friday 26th November, 2pm - 2.45pm
For Years 3-6 (ages 8+)
The award-winning author of Brightstorm will introduce her latest ecological fantasy adventures, Crowfall and Harley Hitch, and explain how the worlds were developed and their focus on the environment.