ReadingZone Bookclub programme - free virtual author events
Posted on Saturday, October 1, 2022
Category: Book Club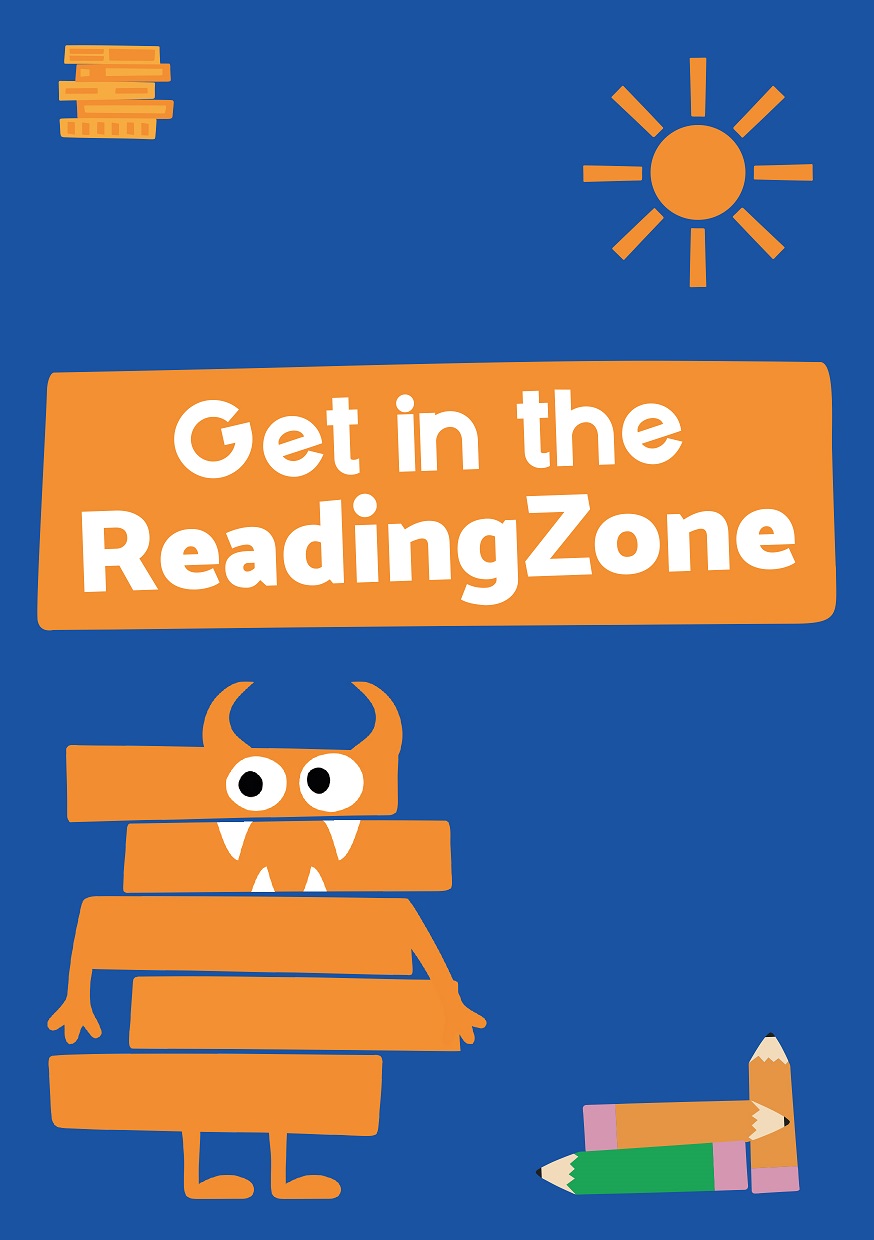 Join the ReadingZone Bookclub programme of free virtual author events each term. The bookclub is aimed at classrooms and libraries that are keen to develop a love of reading. Events for ages 5-12 years.
These events are open to schools and classrooms, and are free to join!   Meeting an author can have a real impact on children's Reading for Pleasure - and taking part in a virtual bookclub event is a great way to end the week!  To sign up for any of these free events, and for more details, email [email protected]
You can watch recordings of previous events here
Do check in again as we have more author events to announce!
ReadingZone Bookclub Virtual Author Events Autumn 2022:
Questions, please!
Friday 11th November, 2pm - 2.45pm
For Years 3-6
During National Non-Fiction Month, we find out the answers to some impossible questions with Isabelle Thomas, who introduces The Book of Impossible Questions (Bloomsbury Children's Books)
Previous events:
Kieran Larwood introduces his new environmental fantasy novel
For Years 5-7
Kieran Larwood, award-winning author of The Legend of Podkin One-Ear, introduces his new novel, The Treekeepers, a richly woven fantasy about a tree of extraordinary power and a world under threat. Plus create your own fantasy world maps!
Retelling Fairytales
(Ages 5+)
Who Will Kiss the Crocodile? Discover this funny new version of the tale of Sleeping Beauty, and find out about rewriting your own favourite fairytales with author Suzy Senior (Little Tiger Press).
Celebrating Poetry for National Poetry Day
For Years 3-6
Poet Joshua Seigal is hugely popular in schools and during this event, will remind us why poetry is fun to share and will encourage children to write their own poetry. 
Researching and Writing Historical Fiction (Black History Month)
For Years 5-6
Author Sufiya Ahmed introduces her thrilling and empowering WWII adventure, Rosie Raja: Churchill's Spy, about the French resistance and their British allies, with a determined, Muslim heroine. (Bloomsbury Children's Books)
Fun with Fairytales
Watch the Recorded Event (Ages 5+)
Meet Emma Yarlett and Nibbles - a little monster who LOVES stories!  Meet Nibbles as he munches through bedtime stories. He's making a splash in The Ugly Duckling and stealing the spotlight from Cinderella... (Little Tiger Press)
Revisit Journey to the River Sea with Emma Carroll's sequel
For Years 5, 6, 7
Return to the world Eva Ibbotson created in her classic middle grade adventure Journey to the River Sea. Journey down the Amazon and dive into the next chapter of the story with Emma Carroll as she introduces her sequel Escape to the River Sea. War is over and Rosa Sweetman, a Kindertransport girl, embarks on an adventure full of danger in search of giant sloths, jaguars and a place for herself.
Phil Earle introduces While the Storm Rages
For Years 5, 6, 7
Phil Earle returns to WWII themes after his acclaimed novel When the Sky Falls with When the Storm Rages. This time, we follow Noah, who refuses to follow government advise to have their pets put down. Instead, he goes on the run to save his dog and as many animals as he can.
(Please note the earlier time for this event)
World Building & Adventure Writing with Sibéal Pounder
For Yrs 2,4 (ages 7-9)
Sibéal Pounder is the author of two much-loved and seriously stylish children's fiction series, Witch Wars and Bad Mermaids, as well as Tinsel. Sibeal's new series, Neon's Secret Universe, unearths the real story behind UNIcorns and is a side-splitting, magical adventure for readers aged 7-9. As ever, Sibeal's event will be an interactive prop-fuelled extravaganza, covering world-building, creative writing and the art of writing action-packed adventures!
Mystery, History and Smugglers with Annabelle Sami (Little Tiger Press)
Watch the Recorded Event (Ages 8+)
Join Annabelle Sami, author of the Agent Zaiba Investigates series, as she talks about the latest mystery Agent Zaiba Investigates: The Smuggler's Secret. Learn about the history of smuggling in the UK and design your own precious historic artefact!
Animals and the Environment with Gill Lewis (David Fickling Books)
Watch the Recorded Event (Ages 9+)
Find out what inspires Gill Lewis's stories about animals and the environments in which they live. In this session, Gill talked about the inspiration behind her books and introduced readers to the amazing cast of canines dealing with life's ups and downs in her book A Street Dog Named Pup.
Fantastically Great Women with Kate Pankhurst (Bloomsbury Children's Books)
Watch the Recorded Event (Ages 6+)
Meet Kate Pankhurst, author and illustrator of the Fantastically Great Women picture book series, and find out about her latest book in the series, Fantastically Great Women Artists and their Stories. 
Magic and Art with Rob Biddulph (Macmillan Children's Books)
Watch the Recorded Event (Ages 8+)
Bestselling author/illustrator Rob Biddulph introduces Peanut Jones and the Illustrated City, the first book in a new middle-grade series. Fizzing with magic, danger, friendship and art, this exciting and funny adventure is just what you would expect from the creative genius behind #DrawWithRob. Find out more about the book, learn about Rob's artistic journey and take part in an exclusive Peanut Jones' inspired draw along.  
The Story Shop: Storytelling with Tracey Corderoy (Little Tiger Press)
Recording to come (Ages 5-8)
Pop on your space helmet and buckle up tight as Tracey Corderoy (author of the Shifty McGifty & Slippery Sam books) takes you on an out-of-this-world intergalactic adventure, where you'll find out about all the elements you need to create a great story. Meet shopkeeper Wilbur and Fred Ferret from The Story Shop - and their latest customer; a boasty Mouse!  Ready to go? 3 … 2 … 1 - Blast Off!
Writing Great Adventure Stories & Non-Fiction with Sam Sedgman (Macmillan Children's Books)
Recording to come (ages 8+)
Join author Sam Sedgman, co-author of the Adventures on Trains series, and find out about his latest book, Sabotage on the Solar Express! Go behind the scenes to learn more about trains and some of the world's most exciting train journeys in Sam's new book, Epic Adventures, and learn how to research and write great non-fiction.