Tell Us a Story: the Henrietta Branford Writing Competition 2023
Posted on Wednesday, February 8, 2023
Category: Get Creative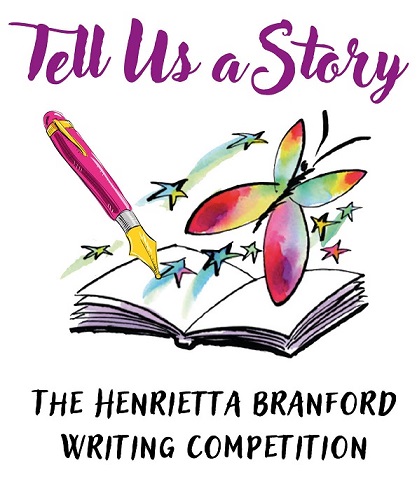 Tell Us a Story: the Henrietta Branford Writing Competition, the annual competition for young people which runs in conjunction with the Branford Boase Award, is now open.
The competition aims to find and encourage writers of the future, something author Henrietta Branford was always keen to do. Anyone under the age of 19 can enter the competition.  The closing date is Monday 30th May 2023.
'An unexpected friendship'
Entrants are invited to write a story of 900 words or less on the topic of 'an unexpected friendship'.  The story can be based on your life at school or something that's happened to you, or it can feature totally invented characters. You could write about people from history, animals, or even space aliens! It's completely your choice.
The judges are looking for stories that will capture and hold their attention, so ask yourself, 'Will my story grab a reader's attention, how will I keep them interested right to the end?'  Six winners will receive signed copies of each of the books shortlisted for the 2023 Branford Boase Award.
This year's theme of 'an unexpected friendship' is inspired by 2022 Branford Boase Award winner Maisie Chan's book, Danny Chung Does Not Do Maths.
Advice from Prue Goodwin
Chairing the award is Prue Goodwin, consultant and lecturer in literacy learning and children's literature.  Prue says, "Remember, this writing is not a piece of schoolwork, it won't be marked by the judges, just read to be enjoyed as a good story. Try to make the final version as original as possible. The theme is there to help you get going, so use it to take your ideas wherever you want. Think about whether you want to entertain, provoke or scare your readers. Your story can be exciting, funny, moving, adventurous, frightening - whatever you want. Enjoy writing, and good luck!"
Full entry instructions, terms & conditions are available here.