Anne Booth, David Litchfield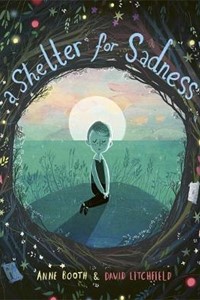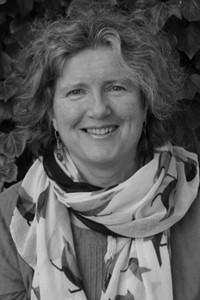 About Author
ANNE BOOTH had always wanted to be a children's writer, but on the way to becoming one has worked in many jobs. Anne lives in a village in Kent with her husband and four children. Anne loves tea and once won a Blue Peter badge for writing a poem.

DAVID LITCHFIELD first started to draw when he was very young, creating Star Wars and Indiana Jones 'mash up' comics for his older brother and sister. His first picture book, The Bear and the Piano, won the Waterstones Children's Book Prize (Illustrated Book Category) and became a bestseller in the UK and US. It was shortlisted for eight other awards in the UK, and has sold in over 20 languages. David lives in Bedford with his family.
Interview
A Shelter For Sadness, Templar Publishing,
January 2021


A SHELTER FOR SADNESS is a profound and moving picture book about how a young boy manages his feelings of sadness, not by ignoring them but in giving his sadness the space, care and thought that it needs.

We asked author ANNE BOOTH to tell us what inspired the picture book, and illustrator DAVID LITCHFIELD about how he approached the illustrations:


1. What for you are the key ingredients for a great picture book?

ANNE: For me, the words have to leave room for the pictures, the pictures have to capture the feeling of the words and extend the story, and both the words and the pictures have to be the best they can be for the demands of that book - be it a funny or a sad book or any other type.

DAVID: Oof! that is a BIG question. I'm still trying to work that one out if I'm honest. For me what I personally love about picture books is that you can be transported to the furthest part of someone's imagination but still recognise yourself, and the world, in its pages. It's escapism but also empathy.

It's crazy looking animals and creatures but they are experiencing some of the most human emotions of all. There are so many different ingredients that go into these books. But for me I think the ultimate goal is to tell a story that connects with children in the most imaginative way possible.


2. Can you tell us what you wanted to achieve in this book, about how we deal with sadness?

ANNE: I hoped it would be good for both children and adults, and that it would help them cope with the type of sadness which stays with us and has to be coped with alongside everyday life. I wanted children to be told that they can build their sadness a shelter as early as possible, as I think that telling children to be 'resilient' (which is a good thing in itself) can sometimes be abusive - it can sometimes really be just saying 'don't tell us you are sad, even though as adults we are doing things which make you sad'. I think children have lots of things to be sad about - big and little things - and learning to build a shelter for their sadness can, paradoxically, help them have permission and space to be happy.

DAVID: My hope for the book was to get children - and adults - to talk more about their emotions and how they are feeling. Don't just bundle them up inside. It's important to recognise how you are feeling, recognise that it's there and it exists. And talk it through with someone. A parent or a teacher, or just someone that you trust. The worst thing we can do as human beings is pretend that these feelings are not real and that we should just get over it.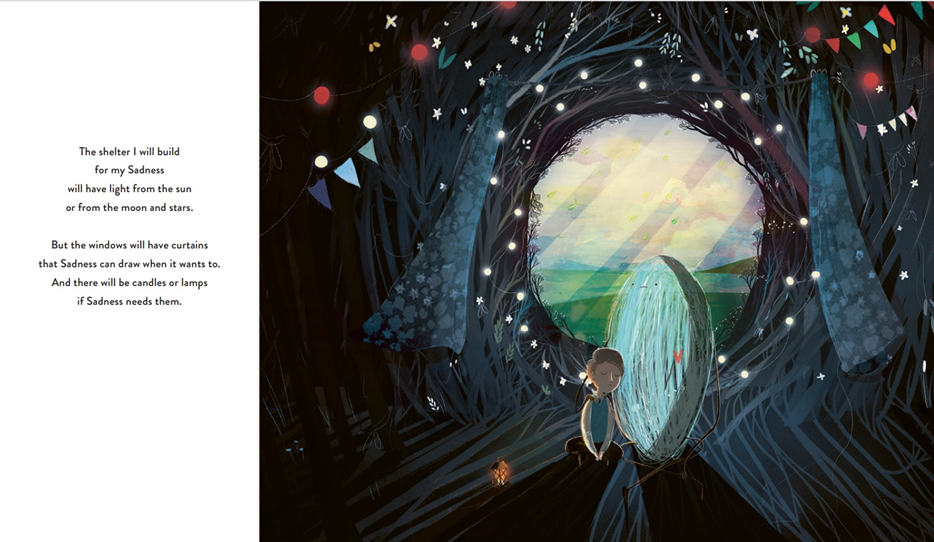 3. Was there one thing that helped inspire the text?

ANNE: Yes. I went to a talk at my church, and the speaker quoted this passage from Etty Hillesum;

'Give your sorrow all the space and shelter in yourself that is its due, for if everyone bears grief honestly and courageously, the sorrow that now fills the world will abate. But if you do instead reserve most of the space inside you for hatred and thoughts of revenge - from which new sorrows will be born for others - then sorrow will never cease in this world. And if you have given sorrow the space it demands, then you may truly say: life is beautiful and so rich.' (Esther 'Etty' Hillesum (15 Jan 1914 - 30 Nov 1943)

I wrote our picture book text in response to Etty Hillesum's words, so I was trying to expand on her idea that we need to give shelter to our sorrow / sadness, as I thought she had such a wise and beautiful vision, which was, amazingly, born out of her immense suffering as a Dutch Jewish woman under the Nazis, and someone who would actually die in the Holocaust.

It was written as my creative response to her words, so writing it actually helped me to think and pray about my own sadness, and I felt it would be a good picture book, to help people cope with sadness that just can't be fixed, but which we need not to overwhelm us or turn us to hate or bitterness. I loved the idea that if we give shelter to our sadness we can truly say that 'life is beautiful and so rich'.


4. Was it a difficult text to write, as it is so pared back?

ANNE: I think that because it came after the talk, and hearing Etty Hillesum's beautiful words, and after meditating on, and praying in response, to them, I didn't actually want to use many words. I wasn't paring back anything as such, I was just trying to find my best response to her words, and the writing of it came all at once, but I think the writing wouldn't have come that way if I hadn't already experienced and thought a lot about sadness for years, and hadn't deeply connected with Etty Hillesum's words.


5. Why did you decide the main character would be a boy?

ANNE: As I was writing from my own point of view, and in response to Etty Hillesum, I suppose I thought the narrator might be a girl, but I was open to any interpretation. I'm not sure if it was the publisher or David who decided the main character would be a boy, but I am very happy with that. I hope it speaks to boys and girls, men and women, and I think that there is actually something good about it being a boy, as from a very young age, little boys are told to 'man up' and are put under particular pressure not to cry or express sadness - all part of toxic masculinity - so hopefully this will play a part in countering that and telling boys and girls that there is nothing to be ashamed about being sad.

DAVID: I'm not sure how this was decided. For some reason I just instinctively drew a boy when I was sketching the book out. I think that's a case of me very much seeing myself in the character as I was making the book. Perhaps an argument can be made that some boys need more help in facing their emotions than girls. But to be honest, I think I just instinctively recognised myself in that character and drew him as a boy.


6. David, what drew you to this text, why did you want to illustrate it?

DAVID: As soon as I read Anne's manuscript I knew that I 100% wanted to be the illustrator. I received the project over two years ago and I couldn't start straight away due to other project commitments. I was so scared that Templar would not be able to wait for me. But I was so happy and relieved that they decided to wait until I had finished the other books I was working on.

The text just really connected with me and it stirred up some very raw emotions in me. I also recognised that it would be unlike any book I had ever drawn before and the challenge of creating it was something that I really wanted to take on.



7. How did you decide how to depict Sadness?

DAVID: There have been a few really fantastic books recently that depict sadness and other emotions as an actual character. Some of my favourites are 'When sadness Comes To Call' by Eva Eland, 'Me and My Fear' by Francesca Senna, and 'Ruby's Worry' by Tom Percival. All of these handle these sensitive subjects so beautifully and visualise what an emotion could look like in the real world. I see our book very much as a continuation of these series of books and the themes they follow. They were definitely a big influence on me when I was drawing the book.

In terms of the look of our Sadness, I came up with a number of ideas in my sketchbook. One was a very ghostly, scary looking thing. The other was a teardrop and one was a cloud. But then I just thought about what a typical six or seven year old might draw if I asked them to visualise their sadness. All these confusing and conflicting emotions might come together and it felt like a really messy, scruffy scribble would fit the bill perfectly. Also, I remember trying to articulate how I felt when I was young and the words just wouldn't come out. So drawing a confusing, mess of emotions just felt right. It's also a really great character to draw. you really do feel like you are getting some emotions out of your system and onto the paper when you draw Sadness.


8. David, Can you tell us how you create your images and that special luminosity in your pages?

DAVID: Everything starts in my sketchbook and I will plan the whole book out with lots of scruffy sketches. But once I start making the final artwork I usually begin by making lots of very messy watercolour washes, letting the different colours naturally mix into each other. I will also take photos of other textures such as the bark of a tree, or concrete or the sky. I will then scan all of this into my computer and experiment with overlaying each of them together until I find a look and feel that I like. These will then generally take the form of a background for a spread.

The characters and buildings I will usually draw out in my sketchbook and then scan these into my computer also. Using Photoshop I will position these over the backgrounds and add other textures over them and just see what works.

Basically, its a lot of experimenting and seeing what works with all these different types of media and textures. The luminosity is just an extension of what my art teachers have always taught me about shade and light. But I do like to play around with light and the atmosphere that can bring to an image. I think I really appreciated the drama of light from watching too many Steven Spielberg films growing up.


9. Do you have a favourite spread?

ANNE: I love them all! I think the last page is so, so beautiful and gives me hope, but that is because of all the pages that came before, so I couldn't choose! I think David has done an amazing job - the book is so beautiful.

DAVID: I like a lot of them. I love the penultimate page where the boy and sadness are walking through the blooming garden. I like the spread early on where Sadness is going through all of the different ways it is feeling and all the different actions it is taking. But I think my favourite image is the simple one of Sadness and the boy sitting together on the log. They are not saying or doing anything, they are just together and there for each other. That's one of my favourite illustrations I have ever drawn in fact. I love it.


10. Will you be creating any more picture books about emotions? What are you working on now?

ANNE: I would love to write more picture books about emotions. I have an idea I am trying to find words for - it isn't coming as easily as A Shelter for Sadness but I hope it can work. I also have a little picture book story I am working on, and I am revising and rewriting a middle grade novel, and am waiting to be given edits for an adult novel and should be starting a second adult novel, so I have lots to be getting on with!

DAVID: I hope so. I think I will always try and convey emotion in my books and hope that the reader can recognise their own emotions in these stories.


11. Where is your favourite place to work?

ANNE: I work in bed (where I am typing this) and in a little writing hut my husband built me in our garden. I also write sitting on the sofa or at the table. When the pandemic is over, I am so looking forward to working in a coffee shop again! I do find it very helpful, when I have lots of work to do, to go away for a few days, to somewhere like Gladstone's Library in Wales, or beautiful retreats in England or France or Ireland I have been to.

DAVID: My favourite place to work doesn't actually exist yet. I would love to create art in a cabin in the woods, surrounded by nature. Unfortunately I haven't found that place yet, but I have hope that I will one day soon. At the minute, due to lockdown, I'm drawing my books in the corner of my bedroom, which is not ideal as I'm quite messy and it's quite a small space. It can get a bit frustrating. But, every once in a while I can pretend that I'm in that cabin in the woods and everything feels right again.


12. Where are you most likely to be found when you're not at your desk?

ANNE: Maybe out with my husband, walking our dog, or reading in bed, or sitting watching something lovely - I really appreciate good TV and films and I love watching them with other people. I love chatting with family and friends and visiting them. For a post-pandemic answer, I want to leave my desk and travel to see friends and family.

DAVID: Mainly riding my bike with my two sons, or walking our dog Maggie, or listening to music very loudly on my headphones.


Thank you Anne and David for joining us on ReadingZone!
Author's Titles