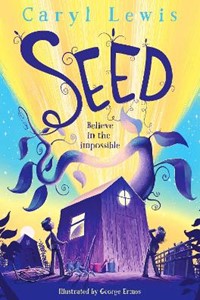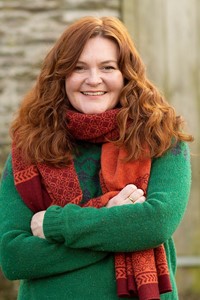 About Author
Caryl Lewis answers children's questions about her new novel, Seed, which explores family and friendship with a little magic in the mix. 
Caryle is a multi-award-winning Welsh novelist, children's writer, playwright and screenwriter. Her breakthrough novel Martha, Jac a Sianco (2004) is on the Welsh curriculum, and the film adaptation - with a screenplay by Lewis herself – went on to win six Welsh BAFTAS and the Spirit of the Festival Award at the 2010 Celtic Media Festival. Lewis's other screenwriting work includes BBC/S4C thrillers Hinterland and Hidden.
Lewis is a visiting lecturer in Creative Writing at Cardiff University, and lives with her family on a farm near Aberystwyth.
Follow Caryl on Instagram at caryllewis2
Interview
Seed  (Macmillan Children's Books)
May 2022
Author Caryl Lewis answers questions from primary children at the Co-op Academy Oakwood (Year 5) about her new book, Seed, which explores families, friendship and what happens when something a little magical is added to the mix!  We find out from Caryl Lewis how her grandad helped inspire Seed, why she wanted to write the book, and what she hopes her readers will take from it.
Read a Chapter Extract from Seed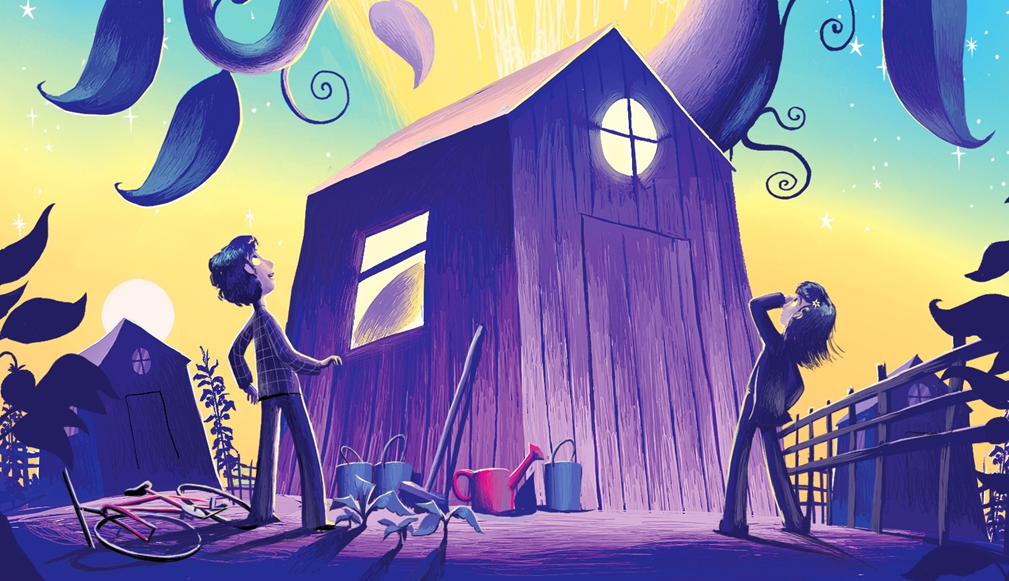 Q&A with Caryl Lewis
1. Did you like writing at school and have you always wanted to be a writer?
I loved reading and writing at school and it never felt much like 'work'. Maths on the other hand always seemed like a chore! I never won competitions or anything, but I loved stories. I wanted to be a vet at first, and then a lawyer and then settled on being a writer!

2. What inspired your new book, Seed?
The idea came from two places, my love of gardening and my funny Grandad. My Grandad was an amateur inventor and came up with all sorts of whacky plans!

3. Did you take any other inspiration from your own childhood or life?
My Grandad was a farmer, and whenever there was a problem on the farm, he would invent a machine to fix it. He was very funny and very optimistic.

4. In the story, Marty grows a special seed. Why did you choose to make it grow into a pumpkin?
You will have to read the story to understand why it had to be a pumpkin!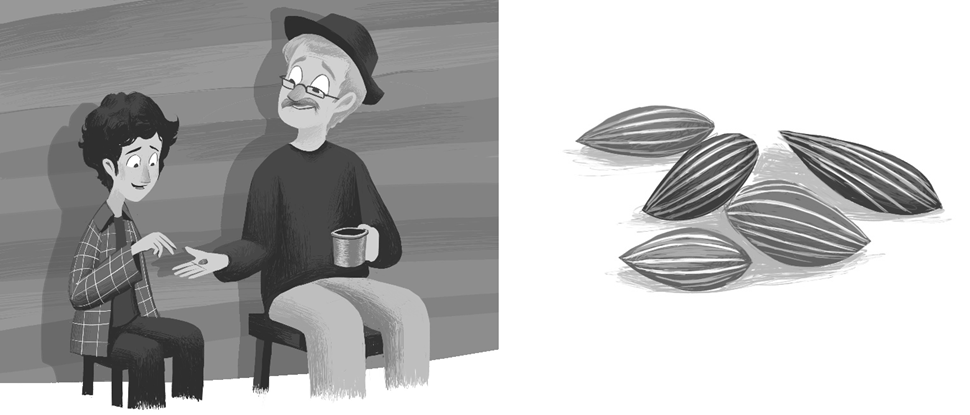 5. What gave you the idea to start some chapters with lists?
I love a list! And I thought it would be a simple and easy way to show the differences between the characters. I think the 'stuff' we have or don't have says a lot about us.

6. Can you tell us a bit about your main characters - Marty, and his mum and grandad? Why did you decide to not include Marty's dad?
Marty is unsure of himself, he's grown up in a house full of stuff and has no room to grow. He feels responsible for his mother and looks after her. Mum is a loving mother who has mental health problems. I think in the past mental health problems have been portrayed in a very black and white way. Mum is a loving, funny affectionate Mum, but she also has problems. Grandad has nothing, but has an amazing imagination!
I thought it would be interesting to see a young boy growing up without his father and realising that people are on their own journeys.

7. Why does Marty's mum stay at home and doesn't like to go out?
Mum has mental health problems and is probably agoraphobic as well. She has a lot of work to do, and the fact that she comes to meet Marty at school is a huge achievement for her.

8. What job did grandad do? Why does he get very excited about strange things?
Grandad used to drive a train, going back and forth in straight lines between cities. He would have a mechanical ability. I think his character is naturally excitable!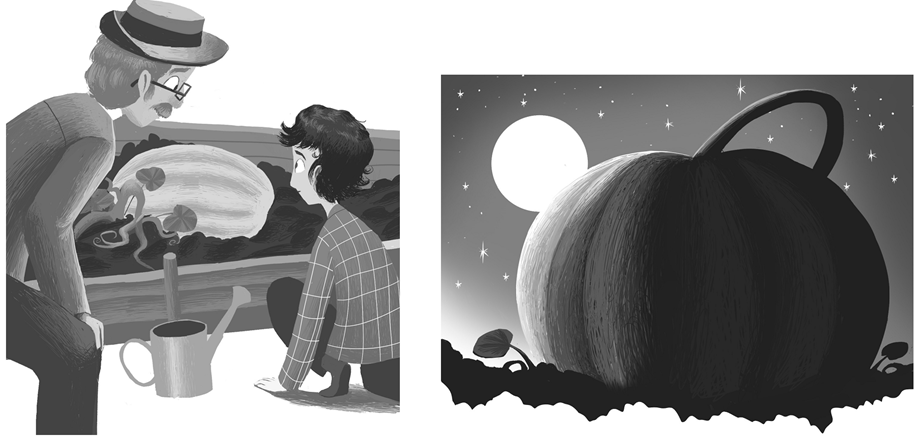 9. Marty is also friends with Gracie. Why did you make Gracie have hearing aids?
I think Gracie is a rounded character. She's just Gracie, funny smart talented and also has moderate hearing loss. Representation is so important, especially in such an important character.

10. Why didn't Marty have much money?
Mum doesn't work, so that would make things difficult at home.

11. How do you expect people will react to this story?
I hope they find it funny and joyous. I hope they think about their own hopes and dreams and what they want to do in life.

13. Who were your favourite children's authors when you were a child?
I loved Roald Dahl of course and in Welsh, I loved T Llew Jones. I loved stories which were based in the real world but which had a touch of magic. Stories which 'might' actually be true!


12. What are you writing currently and where do you prefer to write?
I have just finished a new middle-grade book and am working on my next novel for adults. I work in my office on the farm in Mid Wales.
Author's Titles