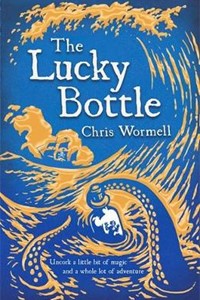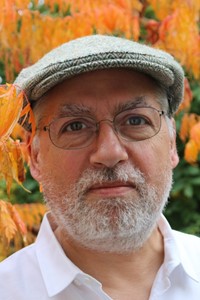 About Author
Chris Wormell's middle grade novels include The Lucky Bottle and The Magic Place, and he has created a host of picture books including the bestselling George and the Dragon and One Smart Fish.  One of Britain's most celebrated author-illustrators and print makers, he is known for his instantly recognisable style which can be seen in the iconic covers for Philip Pullman's The Book of Dust and the award-winning H is for Hawk.
Chris has won a number of literary awards including the Bologna Ragazza Prize, a Nestle Smarties Award and a Booktrust Early Years Award. His artwork has also featured in advertising campaigns for Jaguar, Marks and Spencer, The Natural History Museum and the Royal Opera House, amongst others.
Interview
The Lucky Bottle  (David Fickling Books)
September 2022
Chris Wormell's The Lucky Bottle is a celebration of stories and reading involving a desert island, pirates and a lucky stone, woven into a story that draws on many well loved and well known books and plays, from Swiss Family Robinson to Gulliver's Travels.
Here, the author and illustrator tells us what inspired this adventure about a boy, a bottle and some pirate treasure!
Q&A with Chris Wormell
1.   Your picture books are celebrated - so what brought you into writing for older readers?
I've always had a hankering to write longer stories and found that the picture book stories I wanted to tell were becoming increasingly difficult to squeeze into that format. It wasn't really anything to do with a desire to write for an older readership. I don't think I've ever written with a particular age group in mind, and I have occasionally been advised to tone down some of the scarier bits in picture books!

2.   What kinds of stories do you enjoy writing? 
That's honestly something I've not really thought about, though I've always loved fairy tales and I'm sure I'm influenced by the stories I read as a child; classics such as Beatrix Potter's books, The Wind in the Willows, and the Winnie-the-Pooh stories.

3.   Can you tell us about your new book, The Lucky Bottle - what happens, and what inspired the story? Did you enjoy writing it?
The Lucky Bottle is the story of a young boy called Jack who finds himself a castaway on a tiny desert island in the middle of the ocean. It involves pirates and buried treasure, sea monsters and magic, as well as a rather grumpy giant tortoise.
The story was inspired by a small ship in a bottle that my son Jack bought on a seaside holiday long ago. Musing over this object, I began to wonder who it was who first thought of putting a model ship inside a bottle. The story gradually developed from that.
I don't really plot a story before starting to write it. I have a rough idea of what it's going to be about and where it's going and just mull it over in my mind for a while. This one involved a number of rewrites to get it right. I absolutely loved writing it, even the fifth and sixth drafts!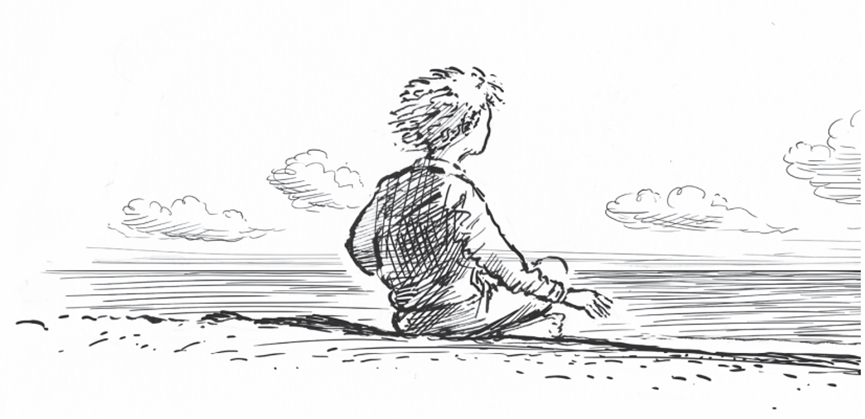 4.   How did the narrative voice develop for this story?
In early drafts of this story, I used the author's voice, as narrator, at certain points, but this didn't feel quite right. There were times when the reader was a little too detached from the action. My editors, Rosie and David Fickling, suggested I stick to Jack's point of view for as much of the story as possible to help drive the narrative more strongly. This, of course, was exactly the right approach.

5.   The book celebrates reading and stories, and weaves in some classic stories and plays. Why did you choose these ones for the story?
I love the idea of celebrating books and reading especially children's reading. Teaching a child to read is such an amazing thing to do. The most wonderful gift in the world.
The books originally got into the story when I connected the ship-in-a-bottle idea with messages in bottles. An obvious device to use when writing about a castaway on a desert island. But what, I wondered, would the messages be written on? Blank paper seemed boring, but the pages of a book would be much more interesting… Which book would it be though? The story of Robinson Crusoe seemed a perfect choice. Other books came to mind as the plot developed; they just seemed to fit well with the twists and turns of the story.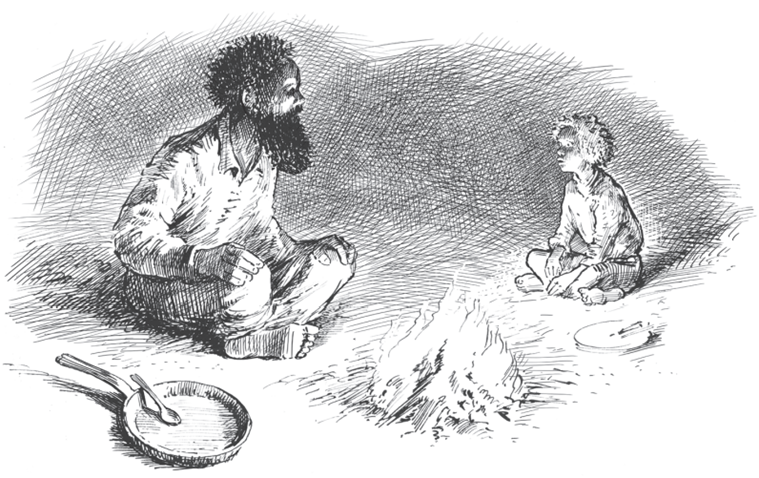 6.   Can you tell us a little about your main characters, Jack and the giant, Robinson, and how they developed? How well do you relate to Robinson?
Jack is a ten-year-old boy, desperate to get back to his home and family in Cornwall. While Robinson, whose life prior to arriving on the island has been anything but happy, seems to have found his own private paradise.
Hopefully, the characters in a story develop for themselves. The author starts by giving them certain traits which they need to make the story work but from then on, they grow as the story grows; ideally, without much conscious planning from the writer. I think it's almost inevitable that parts of the author get into his or her characters and I can certainly relate to all of mine even (perhaps especially) the villians!

7.    Who (or what) is your favourite supporting character?
I loved writing about Bad Bob (the pirate)! And, of course, Caliban (the giant tortoise).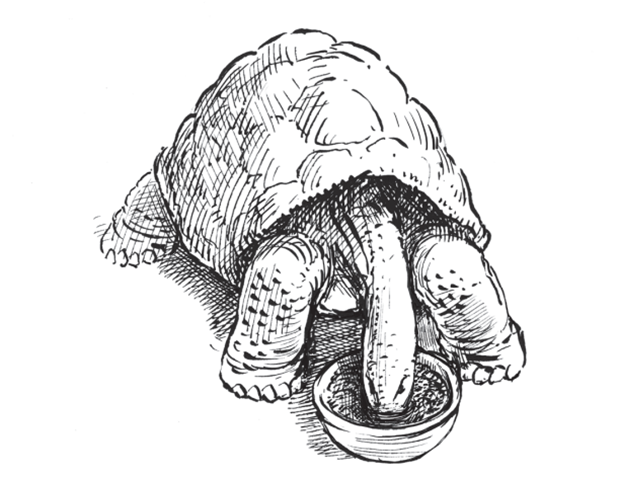 8.    Why does Jack's lucky pebble become such an important part of the story?
I can't remember how the pebble came into my mind, but luck needed to play an important part in the story, and the pebble seemed the perfect device to use.

9.    Did you need to research desert islands and their flora and fauna for this book?
To be honest I didn't do any research into the flora and fauna of desert islands much more fun to make it all up! The copy editor did pick me up on the fact that giant tortoises were not known to exist in the vague area of the Atlantic Ocean where my island must be. But then my island had been a hitherto undiscovered one, and who's to say that giant tortoise hadn't once, long ago, existed there?

10.   The illustrations are wonderful - why do you include these, and how did you create them? Do you have any favourite spreads?
I included illustrations because I'm an illustrator! When I write I see pictures of all the things I'm writing about and of course, I'm itching to draw them. And goodness me surely an illustrated story is more appealing for children than one without pictures?
The drawings in this story were made with pen and ink, with a little touching up of digital files on the computer. I particularly liked drawing Bad Bob villains and monsters are always more fun to draw. One of my favourites, however, is the picture of Jack and Robinson dancing on page 149.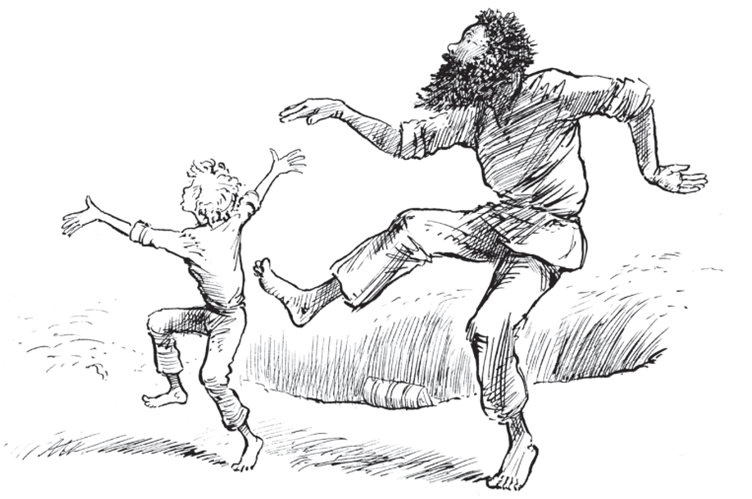 11.    There is an opening at the end of the book for a new story - do you have one planned? What are you writing currently?
No, I don't have another one planned, but you never know… The story I'm currently working on involves two children (a boy and a girl), a mad inventor and a time machine.

12.    What do you enjoy doing to relax when you're not at your desk or in your studio?
Reading, gardening, eating, drinking (wine), watching TV, going to the theatre with my wife Mary, or exhibitions, or the cinema all the usual things. I'm afraid I don't do anything really exciting like bungee jumping or hang gliding, though I do go for a swim most days.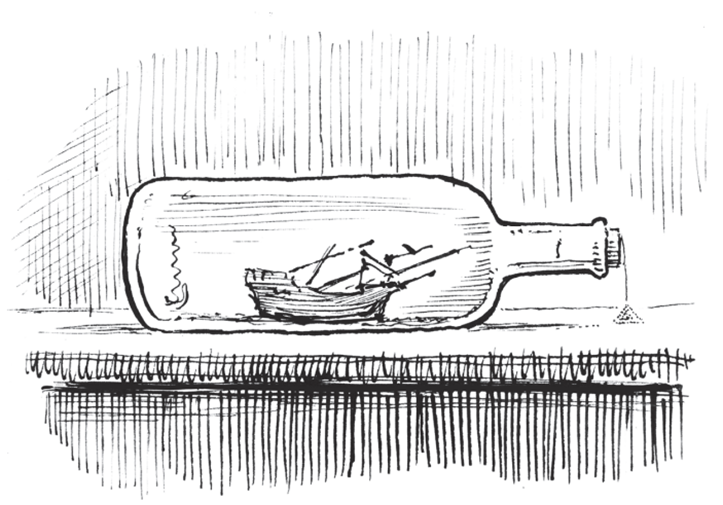 Author's Titles