Clare Helen Welsh & Ana Sanfelippo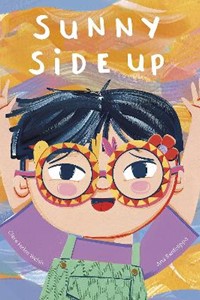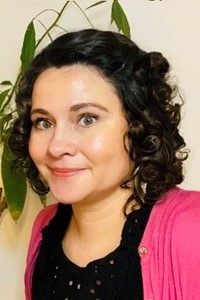 About Author
Clare Helen Welsh is a primary school teacher and children's author who lives in South West England with her husband and two children. Clare does her best writing by the sea, which is lucky because she lives close to many beautiful beaches and the salty sea air.  She is passionate about writing stories that help children deal with big feelings and difficult issues. When Clare isn't writing stories, she is inspiring children to write their own. 
Ana Sanfelippo was born in Buenos Aires, Argentina. She is an illustrator, graphic and pattern designer, letter artist, and cats' friend. She has published books internationally.  Ana now lives in Valencia, Spain. 
Interview
Sunny Side Up  (Little Tiger Press)
May 2023
In Sunny Side Up, a gorgeous picture book aimed at children aged four years plus, children are encouraged to see the world in a different, more positive way, through a child who discovers 'sunny side up' spectacles changes the way they experience life. 
5* Reviews of Sunny Side Up:  "This brilliantly written, colourful story has die-cuts and flaps to transform the world around us, illustrating how reframing your thoughts can have an incredible impact. I cannot praise the author and the team enough for their sensitive approach to this difficult topic."
Create your own Sunny Side Up spectacles
We asked author Clare Helen Welsh what inspired her story and what she hopes children will take from Sunny Side Up, while illustrator Ana Sanfelippo tells ReadingZone how she approached the illustrations for the story. We also hear from Clare Helen Welsh in this video, introducing Sunny Side Up.
Q&A with Clare Helen Welsh
1.   Can you tell us a little about yourself and the kinds of picture books you write?
I am a former primary school teacher and mental health champion turned children's writer. What I love about picture books is the range! Funny, educational, empowering, emotionally-charged - I write all kinds of books in all kinds of styles. I am possibly best known for my Books That Help - books that help families navigate the ups and downs and challenges of life… or my tasteful (and educational) toilet humour books about Lenny the lemur!

                  Sunny Side Up                              Everything Changes                      The Perfect Shelter                             The Tide

2.   What is your new book, Sunny Side Up, about?
Sunny Side Up is a about a child who finds a pair of glorious glasses… a pair of sunny-side specs that help them see the good in situations. The glasses can turn bad moods into good moods, and a goodbye into a hello… sometimes things aren't as bad as they first seem.  The child finds out there is a brighter side to life and that there is often more than one way to look at a situation.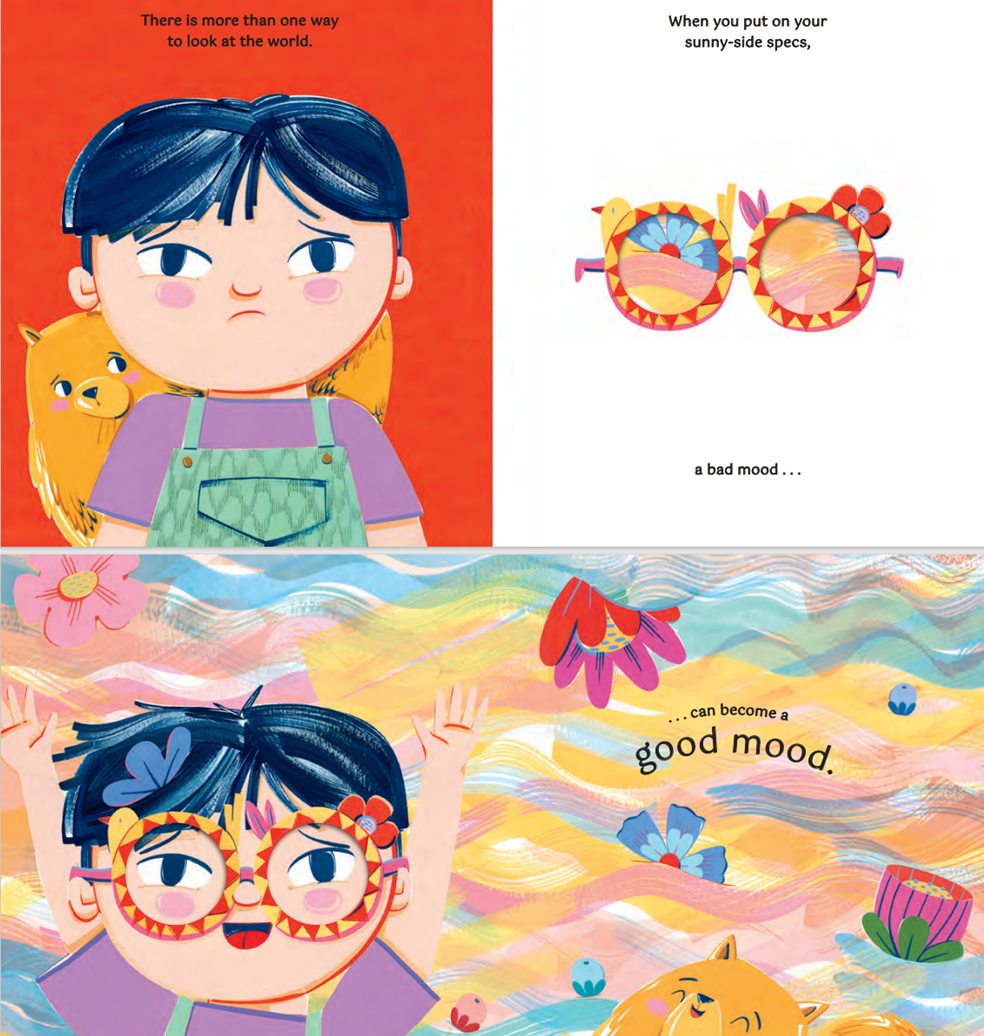 However, sometimes there isn't a sunny side. The main character also learns it's ok to take your sunny-side specs off and put them to one side, for however long you need.

3.   What inspired this story about seeing the world in a positive way?
Ellie Farmer, editorial director at Little Tiger Press, asked me if I'd be interested in creating a book about gratitude and the different ways of looking at the world - a sort of Cognitive Behavioural Therapy book for children.
I'd had CBT after my breast cancer treatment, and it was life changing. One thing that stuck with me was the idea that if you can't change the situation, change your thoughts. I decided to zoom in on the idea that you can re-frame the way you see the world, and in turn, the way you feel.
Also, there is a house near me called Sunnyside. I used to pass it every day on the school run, so it was only a matter of time before it snuck into a story!

4.   Was it a challenge to convey this message to young children? How did you decide to approach it?
I knew I wanted a tangible, visual metaphor to help explain the concept to children. Quite quickly I came up with the idea of a pair of glasses as a means of challenging the way we see the world and the way we think. That was the easy part!
What was harder was coming up with simple examples that children could relate to. Ellie encouraged me to write a long list of possibilities, which editor Perry Emerson helped me to cut back. Here are some that didn't make it into the book:
Losing becomes…winning.
Old becomes… young again.
Splitting up might mean getting more love not less.
And gone… could be closer than you think.

5.   What kinds of discussions do you feel the story could prompt with children?
I would love it if Sunny Side Up encouraged children (and grownups) to think more about thinking! Thoughts create feelings and feelings create behaviour. What we say to ourselves really matters - it affects how we feel, how we treat others and how we approach life. I'd love to show readers of all ages that they can train their brain to see the good in things.
I'm a firm believer in positive thinking. That's not to say I don't acknowledge when times are hard, but the brain likes to make habits - what we notice, we get more of. I've found having a generally positive outlook on life makes me feel good and is good for me, too. Of course, it's not always possible.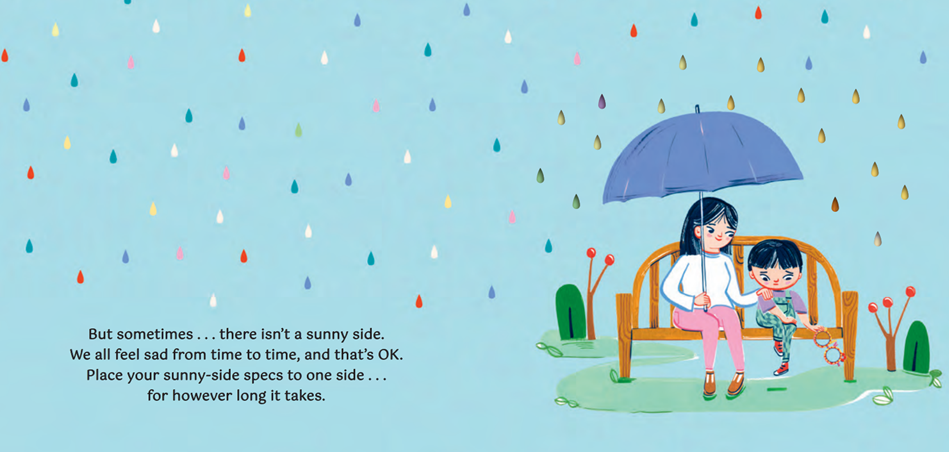 6.   How can families and schools take this further - can you suggest any additional activities for children who have read Sunny Side Up?
Yes! Little Tiger and I have come up with some Activities to go alongside the book. These include making a gratitude journal and a postivi-tree, which are both ways of filling our lives with the good stuff, so when challenges come along, we are charged to tackle them. These activities also help to remind us that even though bad things happen, there is plenty to smile about.
I actually made a real-life positivi-tree at an event recently. Each leaf had something on that made a child feel good. They each took a branch to continue with at home.  Another thing I'd love to encourage children to try is making their own pair of sunny-side specs to see if they can turn some bad moods into good moods.

7.   Have you enjoyed seeing the illustrations by Ana Sanfelippo? Any favourite moments?
The die-cut holes and flaps made this such special project to work on. I've never worked on a novelty book before. As if that wasn't enough, Ana's illustrations are so full of colour and joy - they complement the book perfectly, I think.
A special moment was when Perry at Little Tiger sent me a video of the mock up mechanisms - the flaps and die cut holes. Until this point, I'd had to use my own paper designs. It was great to see the ideas become a reality!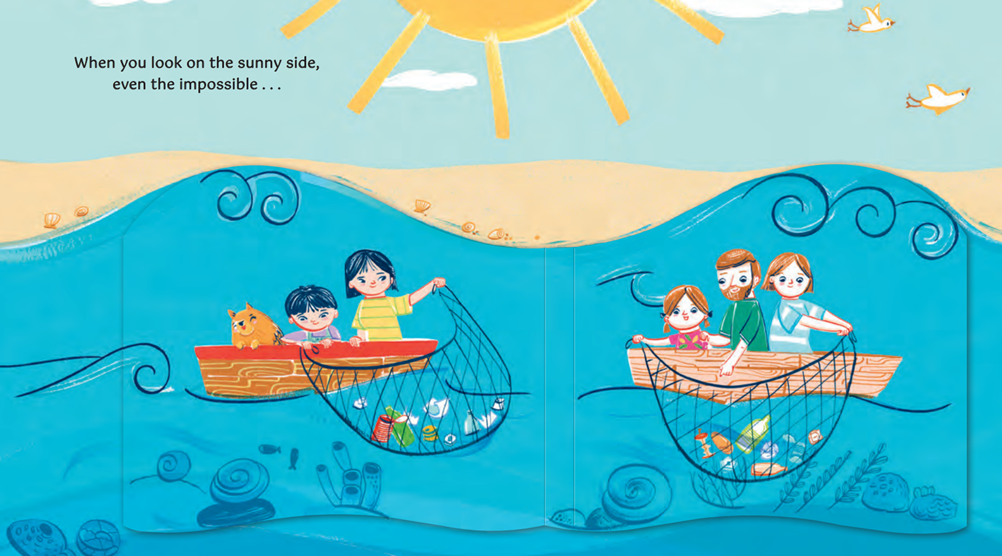 8.   What are you writing currently?
I always have lots on the go! Several picture books, a chapter book series and a middle grade novel!
Q&A with Ana Sanfelippo
1.    Can you tell us a little about yourself and how you became an illustrator?
Since I remember I was always drawing, as a kid as all kids do but I've never stopped.
I studied graphic design at University of Buenos Aires and also illustration with many people I admire in my country, Argentina.

2.    What kinds of picture books help inspire your own work?
The picture books that inspire me most are those one that I see and think "I can't do that" and I try to understand and think about how the image was created, the structure and composition, how the colors work, the technique and discovering all its steps in the process of creation. Also, with my daughter I'm having a new experience connecting with books, her connection with stories and which things are what catch her attention is too interesting for me to rethink what I do.

3.    Why did you want to illustrate this picture book, Sunny Side Up? Why did the text appeal to you?
It was love at first sight! I feel it is an open text with many opportunities to illustrate, it suggests and invites an endless of possible situations. At the same time, it was a playful way of talking about our feelings, and I absolutely agree that many times it is our perception that makes us connect with things in one way or another. It was also a challenge to do a book with die cuts and many interactions. It was a plus that made me enjoy the process a lot.
And also, it was funny to me to make the glasses as a main character also. When I was a child I had to wear glasses and it wasn't something too playful and I think it is a book that makes many kids empathize and feel represented.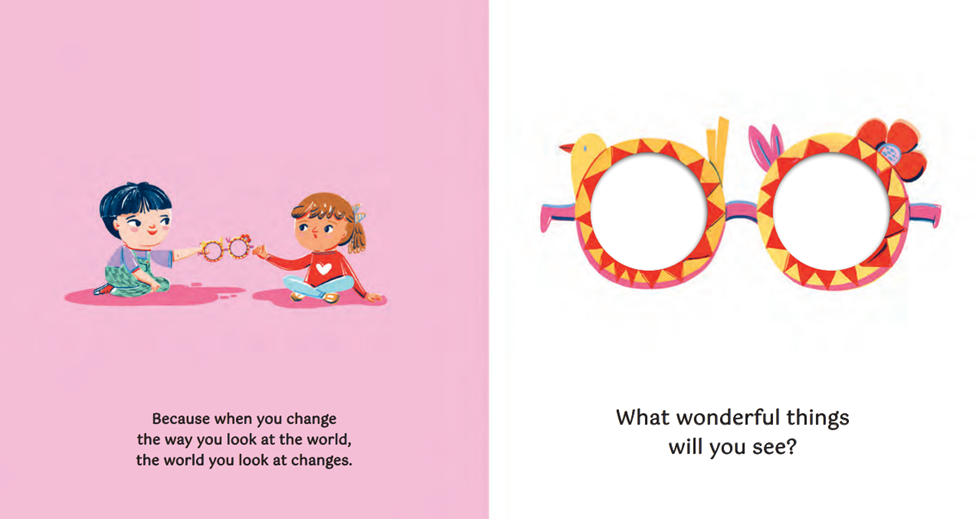 4.    A lot of the story is told through the pictures - did you have any guidance in what to illustrate, or were you free to interpret it?
We worked as a team and it's the way I like to work. As it has many technical conditions, Little Tiger suggested some format possibilities. I proposed many of the situations and many others I took into account what they suggested but of course with my point of view and adding whatever I thought could make it grow in content and meaning.

5.    What other challenges did you find in illustrating this story?
I think it was an extra challenge because each spread is two spreads. And I had to transmit its transformation. It's not only a lineal story, it's also a 'before and after' mini story in each spread.

6.    Did you enjoy creating the novelty elements of the story? What do you feel these add to the story?
Sure, It's absolutely adorable to see my daughter open her eyes looking for the next element to discover. I think it is for sure something that helps to show the transformation, it's not only because you can see in the images, your body knows it's also because you have to make things and interact to see how you can change a situation and see the sunny side of it.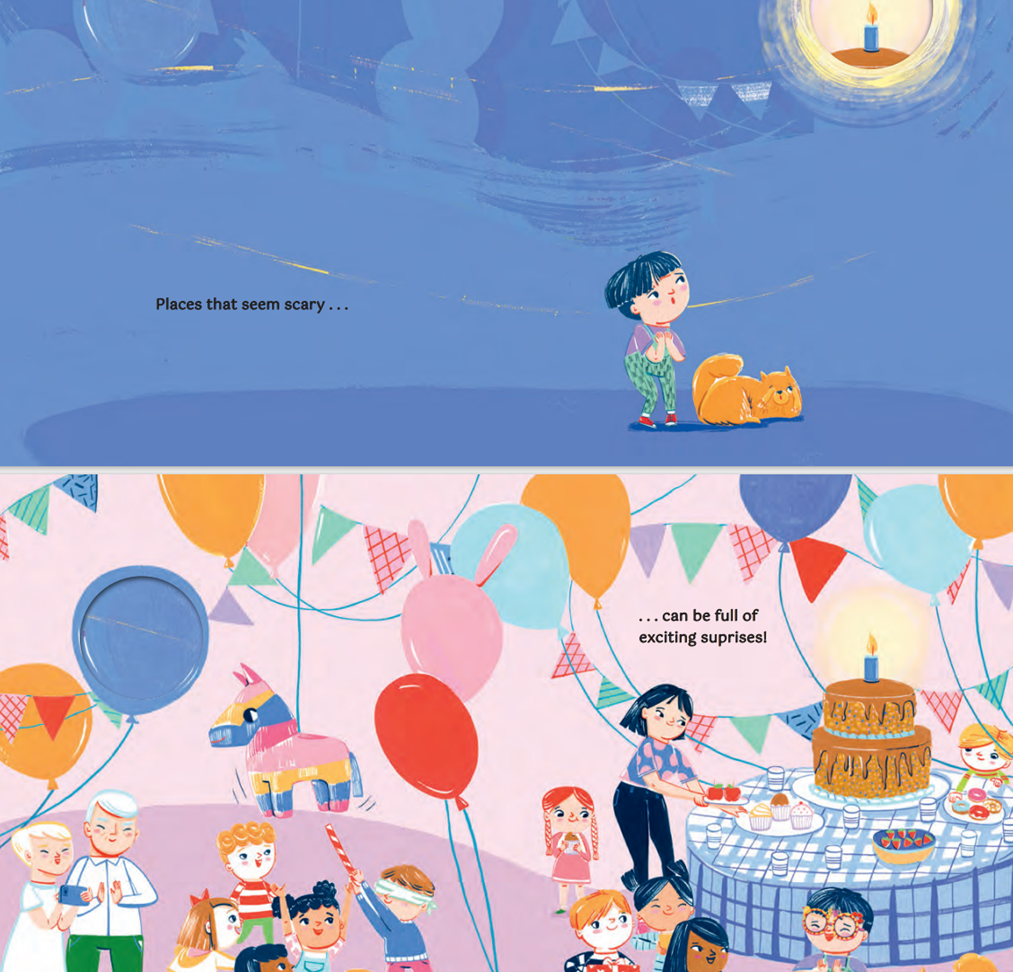 7.    How do you create your illustrations?
I made it all by hand with gouaches. It's the way I enjoy the most to illustrate. I illustrated many of the elements in different layers in order to adapt this technical challenge with the novelty elements.

8.    Where do you work, and what are you working on currently?
I work in my study at home in Valencia, Spain. I have a lovely and big window to enjoy the sunny side of this wonderful city.
Now I'm working on three books for my country Argentina :). I'm so happy about them because I'm also the text author. I hope I can translate and have the opportunity to publish them in other languages and reach many places.
Author's Titles