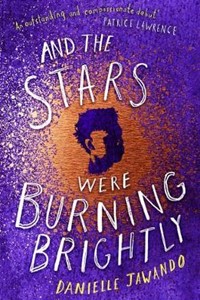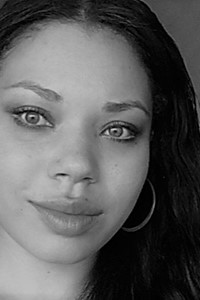 About Author
Born in Manchester, Danielle Jawando's previous publications and broadcasting credits have included a short story Paradise 703, which was published by DeadInk in 2012 (longlisted for the Finishing Line Press Award in 2011). She has also had several short plays performed in Manchester and London.
In 2015, she worked on Coronation Street as a storyline writer and in 2017, her short story The Deerstalker was selected as one of the six finalists for the We Need Diverse Books short story competition.
Her first nonfiction book for children (about the life of Maya Angelou) was published by Laurence King in 2019. Her debut novel And the Stars Were Burning Brightly will be out with Simon & Schuster in March.
Interview
AND THE STARS WERE BURNING BRIGHTLY
SIMON & SCHUSTER CHILDREN'S BOOKS
MARCH 2020

AND THE STARS WERE BURNING BRIGHTLY is a powerful debut novel by Danielle Jawando, which encourages young people to speak out and to speak up, even when they feel least able to do so.
Nathan is struggling to come to terms with his brother's death, and decides to retrace Al's steps to try to find out why he did what he did. Then he meets Al's former classmate, Megan, and together they search for a way to keep Al's memory alive.
The novel comes with a warning as it contains themes that some readers might find upsetting, including suicide and intense bullying.
We asked author DANIELLE JAWANDO to tell us more about her debut, including what inspired her to write it, and what she hopes her readers will take from the novel:

Q: You have explained that your debut novel, And the Stars Were Burning Brightly, draws on your experiences of bullying at school. Can you explain why you decided to draw on those experiences for this novel?
A: And the Stars Were Burning Brightly explores so many issues that I feel strongly about - mental health, bullying and suicide. When I first sat down to write it, I never imagined that it would end up being published, I just knew that I had to write it. That Al's story was an important one to tell. Especially now, when social media is everywhere, and there's often no escape.

Q: How difficult was it for you to write And the Stars Were Burning Brightly, given your experiences at a teenager?
A: I did find parts of STARS extremely difficult to write. I think that given the subject matter, a topic like this is never going to be easy to write about (or read about either), but it felt like a really important story to tell. Not just because of my own experiences, but because the more research I did, the more I found that so many young people had been through something similar.
Books like this are often uncomfortable and difficult and hard, but I don't always think that's a bad thing. Not when you start a discussion about something.
Nathan's character first came to me about eight years ago, while I was studying a Creative Writing MA at UEL. Although I had no idea what his story would be yet, he stayed with me for a very long time. It wasn't until I got onto the Megaphone Write Programme (a development scheme for BAME authors of children's and teen fiction) that everything came together.
I wrote the first draft of And the Stars were Burning Brightly in a year. Although the emotional side of it was challenging, the story itself just seemed to flow. It felt right.

Q: You also write about a young person's suicide in the novel. Were you nervous about tackling this subject as a writer?
A: Absolutely! I think that whenever you're writing a novel that deals with suicide or mental health, it's always a worry. I didn't want to handle the subject matter in an insensitive way, and I also didn't want to cause anyone reading the book, any form of distress. At the same time however, these aren't issues that you want to gloss over.
It's also a worry because, when you're writing for teenagers, you do feel responsible. The more I spoke to people, though, the more people opened up to me about having lost someone to suicide, or nearly losing someone that way. Then there were the stories of young people who had attempted suicide because of being bullied.
Everyone I spoke to told me how much they wished a book like STARS existed. STARS is also the book that I wish I'd had at 15, so that really gave me the impetus to go ahead.

Q: Through the novel you explore Al's experiences at school, but how did he develop as a character, especially as we only learn about him through his younger brother Nathan and his friend Megan?
A: In the very first draft, Al wasn't really present at all! You would hear about him though Nathan, but he wasn't cemented in the narrative, the way he is now. It was actually my agent who suggested having the prologue in Al's voice along with a snippet from his point of view, at the top of each chapter.
Even though Al's gone, he still feels very present. Including those bits really made me think about Al as a character and what his interests were, or the way he looked at the world. All the extra bits about Science and space and Art, came from that. As the book progresses as well, you also learn how much pain Al was really in. Which is heartbreaking!

Q: Nathan and Megan narrate the book, why did you choose them as your narrators?
A: Originally, STARS started out with Nathan as the only narrator - which is so hard to imagine now! Nathan was a character who had been with me for a long time, but I knew that I wanted a male protagonist, became there were other issues I wanted to explore within the book. I knew that I wanted to touch on toxic masculinity, male mental health, and the perception of young mixed-race boys and black boys. So, Nathan felt like the right character to do this.
Then, my agent suggested that I put Megan's point of view in the novel. This was something that I'd never even considered, but I can't imagine STARS without Megan, now. Although Megan is going through her own struggles, she really helps to bring a lot of lightness to the novel.
She shows a different side to grief, and is actually a good example of positive mental care. I also think that being able to see the different impact the social media has on young people is also important.

Q: Was there anything about your characters that surprised you as you wrote the novel?
A: Quite a few things actually (which is what I love about writing!). Megan's experience of grief before Al came as a surprise to me, but it helps to add so much more depth to the story. It's also something that Nathan and Megan both connect through - their shared loss of someone they loved.
The development of Nathan and Megan's friendship also surprised me, because it's quite slow and gentle, which is a nice contrast to everything else that is happening in the book. Towards the end, I also feel like Megan becomes much more bolshie, and starts to really understand who she is and the kind of life/friends that she wants, which was a nice surprise.

Q: What would you like your readers to take from And the Stars were Burning Brightly?
A: With STARS, there's a strong underlying call for kindness. I hope it makes my readers think about how damaging words and actions can be. There's also a line in the author's note that says: 'Remember, just like Al, you were born to shine. You were born to burn to burn bright.' It can be so easy to think that you don't matter, so I hope that the young person who picks up my book, realises just how important they are. Just how much the world needs them.

Q: And what message do you have for those who are having similar experiences?
A: Talk to someone, talk to a family member, a teacher, an adult you trust. Let them know that you're not okay, and know that there's nothing to be ashamed of. We all need help sometimes and taking that first step can make all the difference.

Q: This is your debut novel. Did you have any support in writing it, and what do you feel you have learned about writing from completing it?
A: I did! I was lucky enough to have been part of the Megaphone Write Development Scheme (which was set up by children's author Leila Rasheed). Megaphone was designed to support BAME authors of children's and YA fiction in completing their first manuscript.
There were workshops from established children's authors like Alex Wheatle, Patrice Lawrence and Catherine Johnson. Leila also gave invaluable feedback during the process. Before taking part in Megaphone I didn't know if I would be able to write for a teen audience. STARS really wouldn't exist without Leila's belief, kindness and dedication.
Then of course, I've had incredible feedback and support from my agent and editor! One of the things I've learned (although I'm still struggling with it), is that it's okay to write a crappy first draft. It doesn't have to be perfect and actually, your manuscript changes so much. I think it's so easy to forget that writing is such a process.

Q: Are you writing another novel for young people? Can you tell us a little of what it's about?
A: I am! I'm not sure how much I can say, but it's another contemporary YA novel set in the Manchester area (which I feel strongly about, because we need more Northern YA!)

Q: Where and when do you get your best writing done, and what are your favourite escapes from writing?
A: I get my best wiring done at home, at my desk, usually in the mornings. My favourite escapes from writing include reading, and binging any teen drama on Netflix - Riverdale, Derry Girls, etc. My cousin also has two French bulldogs, so they are always a much welcomed distraction for me!

And The Stars Were Burning Brightly by Danielle Jawando is out 5th March 2020
Author's Titles