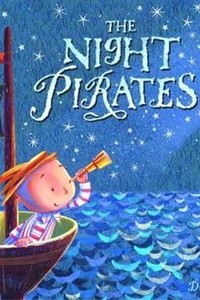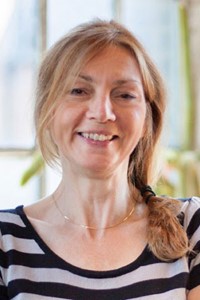 Biography
Deborah Allwright is a rising star in childrens illustration and The Night Pirates published by Egmont in 2005, marked an exciting new departure in her style. In 2006 she illustrated a new version of the classic campfire song, written by award-winning author Jonathan Emmett, Shell Be Coming Round the Mountain. In February 2009 she published Dont Read This Book! written by Jill Lewis and most recently, Martha, No! by Edward Hardy.

Deborah loved drawing and art class as a child and was encouraged to draw by her family. Deborahs grandad used to visit paper mills for his job, and he used to bring home long strips of off-cuts from the mills. Consequently Deborah spent her childhood drawing very long and thing things like giraffes!
After studying illustration in Middlesex, Deborah worked in advertising and for a design company, before turning her hand full-time to illustration in 1999 when her book about a grumpy pig called Grunter was published by Templar. Since then Deborah has illustrated a number of book and is much in demand.
Deborah lives in North London and is a full-time illustrator.
Interview
MRS VICKERS' KNICKERS
EGMONT
MAY 2013
Debut author Kara Lebihan and Deborah Allwright, illustrator of The Night Pirates, have collaborated on a new picture book called Mrs Vickers'Knickers, about a pair of pants that gets whisked off the washing line and taken on a frenetic aerial adventure before landing back where it started.
We talked to Lebihan and Allwright about the collaborative process in creating Mrs Vickers' Knickers.

CREATING THE TEXT
Lebihan told us that she wrote the first draft of Mrs Vickers' Knickers very quickly, over a few days, although a number of edits followed.
"I've always enjoyed writing and I've been at it since I was a child. Having a book published has been a life long ambition for me. I tried chapter books for early readers but I found it hard to dedicate the time to longer term projects."

She explains on her website where the idea for this picture book came from. "When my son was a baby I spent many an hour pushing him around the streets of Altrincham in the North West of England in his pushchair. Every now and again we would pass a stray sock, shoe, glove or hat lying on the pavement or thoughtfully placed upon a garden wall.
"The story of Mrs Vickers' Knickers was initially about a lost sock that fell from a pushchair, was discovered by an energetic dog and taken on a journey around the town, only to be dropped back in the same spot as it had started off. However, socks are nowhere near as funny as knickers. And so the story changed..."
The text is unusual even in picture book terms in its brevity and Lebihan says, "I love the challenge of keeping the word count down. It's part of the craft of picture book writing." The brevity of the text meant that she needed to write some notes for the illustrator, where things were not obvious from the text, but she adds, "I'm not a particularly visual person so I'm happy to leave it to the illustrator."

When she met with her publisher, Egmont, to discuss ideas for illustrating the text, she says, "I'm not remotely artistic, I can't even draw a stick person. I think they were pleased when I said 'surprise me!' I was more than happy to hand it over the highly talented Deborah Allwright! Deborah and I didn't discuss it but I did receive some early illustrations which I loved!" The author and illustrator have never met in person.

When she saw the final images, Lebihan says, "I was totally blown away! I had asked to be surprised and I was indeed. I was delighted with Deborah's interpretation of the text and love her illustrative style."

There is one particular spread that appeals to the author the most - where the pants whirl through a classroom. "I asked Deborah if she could incorporate my son, Hugh, into the illustrations and sent some photos to her. There he is sitting at the table, wearing a green top and drawing a Star Wars picture. That is so special for us as a family."
ILLUSTRATING THE TEXT
Illustrator Deborah Allwright loved the title, Mrs Vickers' Knickers, and the very simple text. She says, "A story about knickers is bound to get you giggling and Kara had created a very funny, simple idea that had almost no text! This meant that the pictures would tell the story and the joy for me was making the book into a visual adventure..."
"Mrs Vickers' favourite knickers, liberated from the washing line by a gust of wind, set off on a journey causing mischief and mayhem where ever they appeared. Perfect! This was my cue to fill page after page with crazy scenes, something I easily get carried away with!"
It is the first book that Allwright has worked on with so few words and she says, "Each short descriptive sentence on the page allowed for heaps of visual gags and I envisaged the reader would follow the antics, any way they liked."

She adds, "Usually when I start a new story I carry a copy of the text in my sketch book for reference and begin drawing but with this super slim text I found that I had a lot of content to fill so I took to writing lists of possible comic scenarios that I could include.
"These might read: Knickers cause crashing bicycles, postman letter flurry, explosive popcorn incident, accompanied by the legion of characters: Elvis on roller skates, brass band marching with tourists laughing pointing." She compared the book to a movie production with "a cast of thousands".
What was also different about this text was the main character; instead of a child or cute animal, it was a pair of pants! The pants also had to go through a number of design changes, starting life "super frilly and silly". But gradually through the book as they twirled playfully on the breeze, dancing with kites, showing off as it were, Allwright says, "I realised these knickers couldn't be wall-flower print, they had to be bold and bright and my did they become bright! Slowly, the knickers developed a personality!" Eventually the printer was asked to mix up a special colour just for the knickers, Allwright adds. "This is how they got to be so eye spanglingly PINK."

Because the text is minimally descriptive, the humour relies on the details of the illustration to tell a broader story. In the classroom scene, for example, Allwright magnifies the "knicker effect" with all the children laughing, pointing and the teacher nearly swooning with embarrassment. She adds, "There's plenty of sub-plot interest too, such as the many wind diagrams on the classroom white board. I tried to illustrate the windy gusts that were keeping the pants aloft from page to page."
She referred to the brief notes for each spread that Lebihan created where she imagined what might take place. "This gave me an insight to her sense of humour, including the round trip of the knickers landing back in Mrs Vickers' garden on the face of a parachutist!" The knickers becoming a sail on a little boat was decided following another meeting at the publishers.

There was also a spread that didn't make it into the final book. Allwright explains, "This often happens to a project when you start to see the whole book and what is or not working. The spread we created had the knickers flying ..over the planetarium ...causing quite an eclipse! The knickers were spotted through a telescope and blotted out the sun. I LOVED this so much and drew many versions of the spectacle but it was just too epic!" The boat race scene, where the knickers become a sail, was eventually used in its place.
Allwright spent two months developing the roughs for the picture book and creating a strong continuity for all the scenes, and the same again painting the final artwork. Her favourite spread is where the knickers and kite string spelling out 'pants rule'.
Mrs Vickers' Knickers even has its very own blog, here: http://pants-rule.blogspot.co.uk
Author's Titles