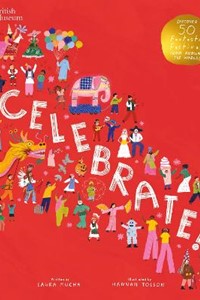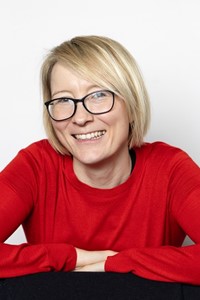 About Author
Laura Mucha trained as a lawyer and is now an award-winning poet and author. Some of her writing is funny, but some is serious and addresses important things that aren't always talked about. When she isn't writing, she spends her time visiting schools around the world and working with organisations such as UNICEF to try to improve the lives of children. Laura has travelled to every continent of the world and now lives in London with her husband and son.
Hannah Tolson is an illustrator who lives in Manchester, UK. She graduated from Falmouth University and has since worked for a variety of publishers worldwide. When she's not at her desk with Murphy the Whippet snoozing by her side, she's probably pulling out weeds at her allotment, exploring the outdoors or under a blanket on the sofa (with Murphy snuggled in there too), planning and dreaming about their next trip away.
Interview
British Museum: Celebrate!   (Nosy Crow)
October 2023
Discover some astonishing festivals and celebrations from around the world, alongside more recognised celebrations, in British Museum: Celebrate, written by Laura Mucha and illustrated by Hannah Tolson.  Celebrate! encourages us to think about the kinds of festivals we like to take part in, and how other people around the world find other ways to celebrate the things and events they care about.
We asked Laura and Hannah to tell us about the book, including what kinds of celebrations and festivals it features, and why they chose to include these special events.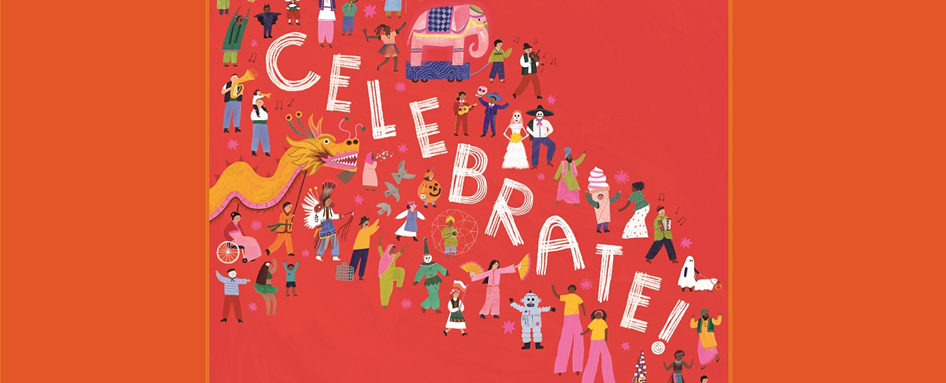 Q&A with Laura Mucha and Hannah Tolson
"I think festivals create time and space to focus on what's important, bring people together and create a sense of belonging - something that scientists now know is great for our mental wellbeing."

1.    Hello Laura and Hannah, can you tell us a little about your work as an author, and what else you do? What brought you into writing / illustrating non-fiction for children?
Laura:   I used to be a lawyer. Then, when I was 29, I was hit by a car and left bedbound for years, and found myself writing children's poetry in the middle of the night(!). I eventually left law and am now a full time poet and author.
Being a lawyer often involved whopping amounts of reading and research, then trying to condense that into something clear and well-structured that non-lawyers could understand. And I think I use a lot of the same skills in writing children's non-fiction. Except hopefully my books are a bit more interesting for children than some of my legal work…
When I'm not writing, I'm visiting schools or working with organisations like UNICEF to improve the lives of children. I'm also Author-in-Residence in the Department of Public Health and Primary Care at the University of Cambridge.
Hannah:    After my first children books project at University, I knew that was the path for me and I've never looked back! Illustrating non-fiction is great because I get to keep learning about so much stuff, and the subjects are always so varied.

2.    What is key in creating non-fiction books that children will want to dip into and return to?
Laura:   Right from the very start, I think about what readers will see on the page in terms of illustration and layout, as well as what I will actually say in words. Some of the topics I write about are enormous and illustrations are essential in helping some of those big ideas land.
This might sound obvious, but I also try to avoid including anything boring(!), which is easier said than done… I read a huge, HUGE amount for research, then think about the most interesting things that will appeal to children, then spend a huge, HUGE amount of time writing and rewriting so that I can communicate those things in the most interesting way possible. I probably include a maximum of 1% of my research because I'm so picky about what actually goes in.
I also do a LOT of thinking before I start writing. In Celebrate!, I made lots of multicoloured tables to make sure that I included enough countries from every continent (apart from Antarctica, as the only festivals there are ones celebrated at research stations) as well as each of the major world religions. I then looked at these tables and imagined what the book would look like as a whole. For example, there are lots of carnivals around the world, but I wanted the pages to be really varied, so I limited how many carnivals went in and tried to make sure each festival looked very different and focused on different themes.
Hannah:    I think the key for me is making sure the illustrations are fun and interesting! I always like to try add in extra details to spot, small little narratives and interactions so there's hopefully something new to find each time you come back to the book.

3.   Can you tell us a little about Celebrate!, and what's inside? How did you work together to create it, and what can we learn from finding out what other people celebrate?
Laura:    I never actually sat down with Hannah, although I would have loved to. But as soon as Nosy Crow sent me samples of her work I was like, "YESSSSS SHE IS INCREDIBLE!!! HOORAYYYY!!! THIS IS GOING TO BE A FABULOUS BOOK!" It's such hard work to illustrate SO many cultures in such a child-friendly but also accurate and culturally sensitive way and she has nailed it.
I think festivals create time and space to focus on what's important, bring people together and create a sense of belonging - something that scientists now know is great for our mental wellbeing. And I think learning about festivals around the world is a great way to stop and think about what we think is important.
It's also a brilliant window into different cultures. And I think that zooming out is invaluable.
My hope is that by learning about how people around the world celebrate, by understanding what they believe is important, how they treat death, or ancestors, or harvest, or marriage, we can zoom out of the culture(s) we find ourselves in and see a much, much bigger picture. And I think that's invaluable when it comes to making conscious decisions. 

4.    Celebrate is a British Museum title - how do you work with the experts there to produce (write / illustrate) this book?
Laura:    I had a book deal with Nosy Crow to write this, but I asked if the British Museum would consider joining the project as I was conscious of how ambitious the book was and how easy it would be to get something wrong. So I was thrilled when they agreed and I had access to such a brilliant group of experienced experts.
I began by creating a table of festivals, which we all agreed on. I then wrote a draft of each spread, which curators gave their comments on. I learnt a colossal amount and really enjoyed getting detailed notes (and sometimes essays) about pretty niche subjects, for example, what recent genetic testing of the Inca had taught us.
As much as I love research (and I REALLY do), I am only one human. Working with curators who were experts in their field meant that I could create the most accurate book possible.
Hannah:    A lot hard work from Laura and the British Museum had already gone into the writing and research of the book before I was briefed. I was given notes and reference images as a starting point, then buried my head into books & google to research, collect a billion more reference images and eventually sent over pencil sketches. Each sketch was checked over by the publishers and the experts at the British Museum, then they give me any feedback to make sure certain details like clothing and hairstyles were correct. After that, it was down to me to add some colour and bring each festival to life!

5.    Why did you want to explore festivals; what can reading about how other people's celebrations teach us about our own? 
Laura:    I've seen a few festivals in action - for example, I remember Duanwu, the dragon boat festival, when I lived in Hong Kong, and the Easter Parades when on holiday in Spain. And I loved how they brought people together. I also learnt about them through friends. For example, one of my closest friends is Norwegian, and every year she sent me photos of her family dressing up and taking part in Constitution Day.
Festivals are a brilliant way into learning about history, geography and traditions. It's a great way to reflect on what we should celebrate and why - and how. And many of the themes of festivals are ultimately about what it is to be human; for example, losing the people we love, and honouring them when they've gone.
As for the illustrations, they are vital. I can describe everything in the best possible words, but the illustrations help bring everything to life, and help readers travel the world with each turn of the page.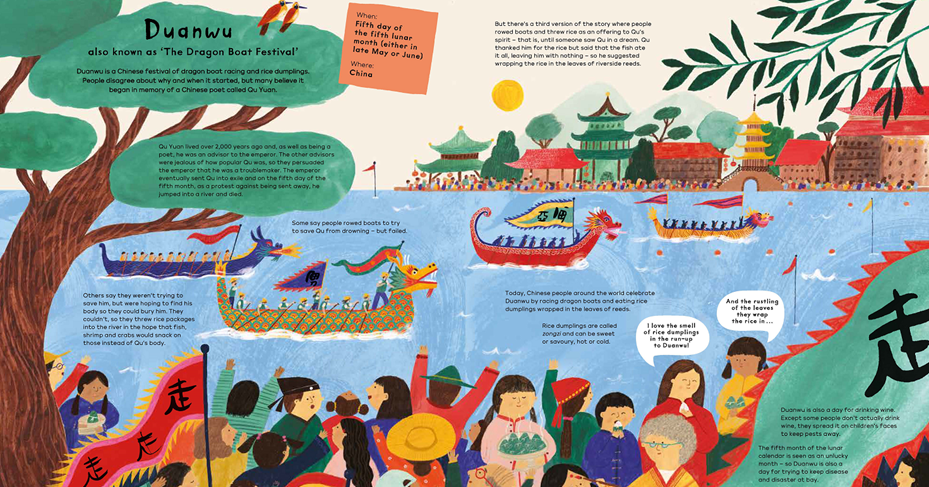 6.    Where did you go to research the less well known festivals? Any surprises? How do you capture the energy of festivals you might not have seen in real life?
Laura:    I would ordinarily have spent a lot of time at the British Library, but I did a lot of research during Covid lockdowns, so instead read academic journals and Phd theses in my bedroom. I also watched as many documentaries or videos as possible so that I could get as much information as I could about each festival, culture and tradition.
I think capturing all of this in illustration was a ludicrously difficult ask, but the design team at Nosy Crow and Hannah did a totally, utterly FABULOUS job.
Hannah:   The library and the internet were my research friends. I spent lots of hours reading articles, watching videos and collecting as many reference photos of people, buildings, and the landscape as I could, to help me fully visualise places and festivals less known to me. Hopefully that all helped bring some energy without being able to go to each festival in person, but that would have been a very fun research trip!

7. What's the strangest festival you found out about?   And which festivals didn't make it to the finished book?
Laura:    One of my favourite festivals is the Festival of Near Death in Spain where people are carried in coffins as a way of giving thanks for surviving their near death experiences, or for the recovery or survival or people they love. I was probably drawn to this because I suffered cardiac arrest after the car accident, so have always been interested in near death experiences.
A more obvious choice for Spain would have been La Tomatina, a festival that involves throwing tomatoes. But I think that gets a lot of coverage, and the Festival of Near Death is more thought-provoking. It's not just the visuals / child friendliness of a festival that I thought about, but also what I could meaningfully say about it / what readers could learn from it.
I was sad not to include Holi in the book, because I thought that would be beautiful visually. I was also sad not to include a festival that involves sumo wrestlers holding babies to see which would cry first. I thought this would be fantastic visually, but I couldn't find enough reliable research resources in English for me to include it.

8. Which of the festivals in the book stand out for you, and why? Which would you visit if you could?
Laura:    Oh, I would visit all if I could. In fact, I might try to visit all of them. I've been to most of the countries featured in the book, I just didn't time those visits well because I only captured a handful of the festivals.
As for festivals that stand out, I love them all in different ways. It's a bit like asking someone to choose which of their children they love the most…
I think the most interesting to learn about was the Toraja Funeral Rights. The Torajan people see death as a gradual process so the deceased are described as being ill or sleeping, and are looked after in the home by relatives for weeks, even years, until they can save up for a big elaborate funeral! 
Hannah:   I really liked researching and illustrating the South and Central America festivals. I love the detailed costumes, the painted masks and the dancing. They're all so colourful and vibrant!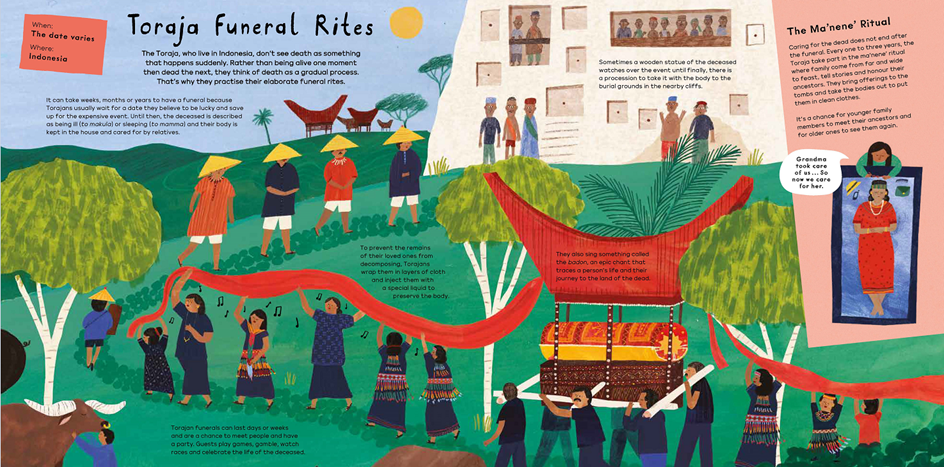 9.    What is your own personal favourite festival in your home country - have you taken part in it / what do you look forward to celebrating over the next year?
Laura:    My grandparents were Polish, so as a family we always celebrated Christmas on Christmas Eve. As well as eating a massive amount of fish, I got to open all my Christmas presents early. I loved it.  We still do it now, although it always makes me feel sad as my grandparents aren't around anymore.  But that's why I love the festivals that celebrate ancestors. I think there's something really therapeutic about people coming together to take time every year to give thanks to those that came before us.
Hannah:   The worm-charming championships in Cornwall, where participants use their skills to try charm (without harm) worms up from the ground below. Some dress up and become the worm, some dance like a bird on the surface. I haven't yet taken part, but I plan to, and until then I'll be perfecting my best technique. I'm also looking forward to Guy Fawkes Night. Staying warm by the bonfire, watching fireworks displays and eating pie & peas!

10.    How do you suggest children write about / illustrate their own favourite celebrations, or other activities, based on what they find out in Celebrate!
Laura:   Many of the festivals involve epic costumes and masks. So I would suggest looking through the book, finding a mask that you like the look of, sketching it out on card and colouring it in, before cutting out and attaching string.
Some of the festivals featured are on the UNESCO Intangible Cultural Heritage list - and UNESCO often has a video that gives a sense of what that festival, and any dancing, costume or music feels like, as well as what the festival means for the people that take part. So I would recommend watching a couple of those. To give an example, the Namur Stilt Festival has a short film and lots of photos here.
I would also suggest asking friends, classmates, librarians, teachers or other adults if they have ever been to a festival featured in the book. It's an informal way of 'interviewing' others as a means of research. Festivals are living and breathing and they evolve, just as the humans that celebrate them do. Speaking to others as well as reading / watching can help encourage a curiosity and openness about each other's cultures. And I think that's hugely valuable.
Hannah:    You could start by thinking what your favourite things about the celebration are. Maybe there's a food you love to eat during the festival? Do people wear fun costumes? Maybe your favourite part is the music and dancing? See if you can draw all the things you love about it, into your illustration.
Think about if the celebration is in a certain place. You can add in buildings and landscape to try show where the festival might be, if it's in a certain country, or city, or maybe it's even in your house.
You could think about what colours you might like to use too. Maybe a certain colour might represent something (like the red in Chinese New Year) or the clothes people wear might be full of colour and patterns.
Sometimes it helps to put all these thoughts into a mood board, where you can collect images of people, colours, and buildings, which can use as reference before you start your illustration.
Author's Titles