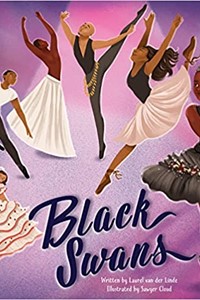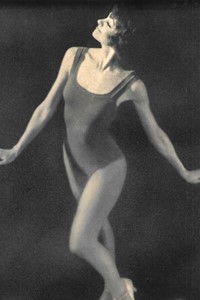 About Author
Author Laurel van der Linde began ballet class at age four. At 17, she toured with Oukhtomsky Ballet Classique and Los Angeles Ballet. She loved dancing en pointe, but her feet did not. So she traded her pointe shoes for character heels and danced on Broadway in My Fair Lady, A Chorus Line, Seven Brides for Seven Brothers, and Gower Champion's Annie Get Your Gun. Now she teaches creative writing at the University of California, Los Angeles.
Interview
Black Swans (Sunbird Books)
November 2022
In Black Swans, author and dancer Laurel van der Linde (pictured) explores the lives and achievements of six Black ballet dancers, past and present, who dared to follow their dreams and become celebrated dancers, leading the way for other Black dancers to fulfill their dreams, too. We asked Laurel van der Linde to tell us more about Black Swans, illustrated by Sawyer Cloud.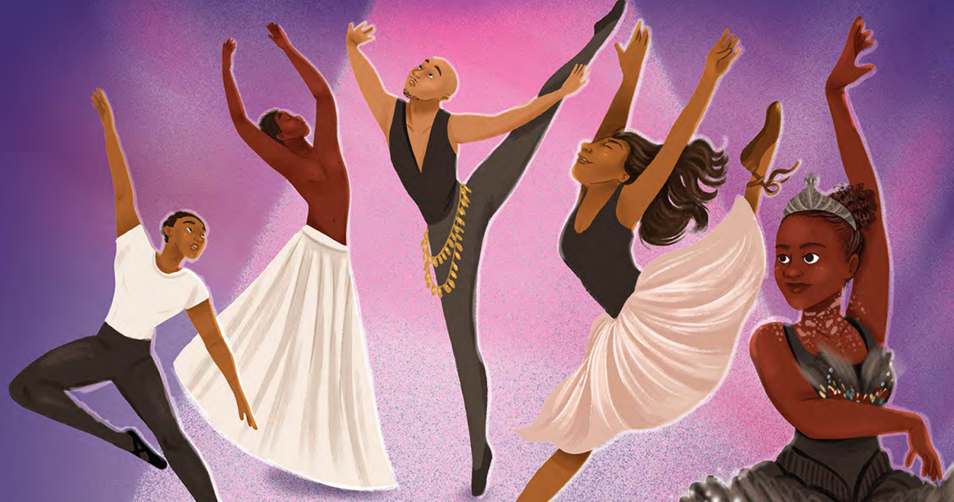 Q&A with Laurel van der Linde

1.    What brought you into writing for children?  What kinds of books do you enjoy writing?
Initially, I wanted to produce audiobooks for kids. To get a better "feel" for the market, a friend suggested I attend an SCBWI conference. As I was perusing the books on display, it caused me to consider writing for children, myself. I was a voracious reader growing up and books had a very positive influence on me - still evident in what I do today. I thought, "If I could influence one kid the way books have impacted me, I will have fulfilled my mission on this planet". I have always loved history so the work I am drawn to is nonfiction stretching to historical fiction.

2.   Can you tell us a little about your new book, Black Swans, and why you wanted to write it?  Are you also a dancer?
Yes, I am a classically trained ballet dancer. Ballet is a career that starts early and has a regrettable short shelf life. Growing up, I danced different rôles in the requisite Nutcracker performances - everything from a Toy Soldier at age nine to the Snow Queen at age 16. I danced all the classics from Swan Lake and Les Sylphides as a soloist to the principle rôle of Swanhilda in Coppélia. I was accepted to San Francisco Ballet. However, I knew my feet would not last much longer in pointe shoes. So, I decided to give Broadway a try as I calculated I could get another five to seven years out of my dancing career if I made that transition. I made the grand jeté across the country to see if I could "stack up" against the "hot, New York dancers". I credit my ballet training for my seven years dancing in various shows on Broadway. My technique was so solid I could pick up any choreographer's combinations and style. Still, you can't dance forever…
When Simon and Schuster asked me to write So, You Want to be a Dancer, I wanted to include all kinds of dance and dancers. I wanted the book to be as inclusive as possible i.e. dance is for everyone. In my research I discovered many dancers of different ethnicities, people I had never heard of before. As an incipient ballerina, I read everything I could get my hands on pertaining to ballet and its dancers going back centuries, so why had I never come across these incredible, intrepid Black dancers? I was aware of Arthur Mitchell and The Dance Theatre of Harlem but that was it.
I discovered that the struggle for the Black ballet dancer to gain acceptance into American ballet had been ongoing for a century. This is what laid the groundwork for Black Swans (published by Sunbird Books). These stories had to be told and told to children who may want to pursue a career in ballet. They need to see themselves in these dancers so they know they, too, can achieve this goal.

3.    How did you go about researching the dancers you wanted to include in the book? Why do you go so far back in time, to the last century?
Again, I stumbled across these dancers in the process of researching the other book. Then I dove in deeper via the internet, articles in Dance Magazine and Dance Teacher, as well as the autobiographies of Misty Copeland and Michaela DePrince. I also felt the story of Black ballet dancers needed to be told from the beginning to understand the overwhelming struggles these dancers faced and the courage it took to gain acceptance - not just for themselves, but for future generations. At its core, Black Swans reflects the history of racial prejudice in America and it has taken us a full century to achieve parity on stage.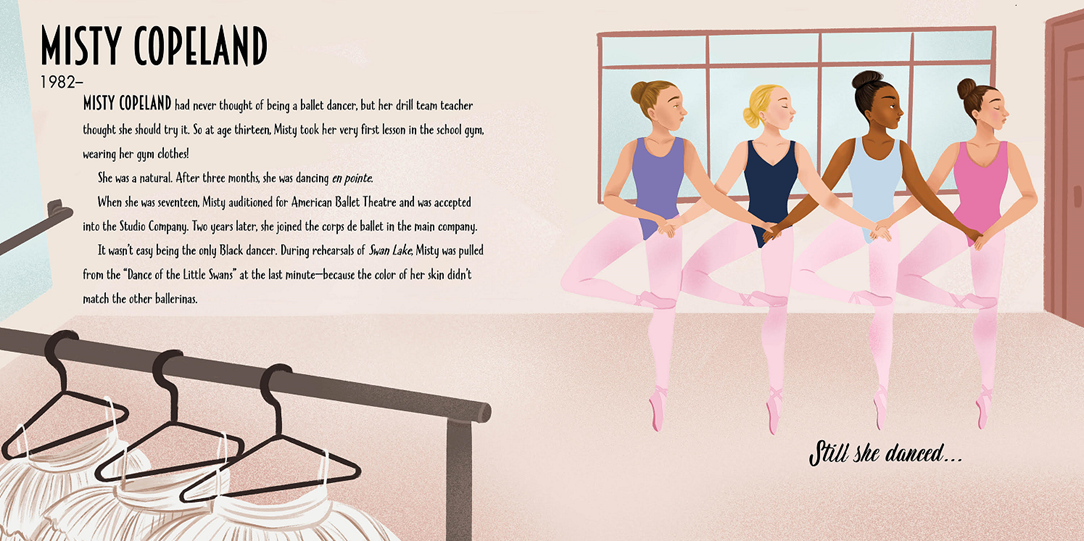 4.    And how did you narrow down your choice to these six dancers; what stood out about them?
This was very difficult to do. There are so many more than the six represented in the book. We did want include the men as well as the women so that impacted those chosen to have their stories embellished. But they all deserve attention, which is why my first editor, Susie Brooke (now vice president), suggested we list more dancers at the back of the book.

5.    Do any of these stories particularly resonate with you?
I think I identify with Arthur Mitchell because he really wanted to dance on Broadway so he studied ballet in order to become such a strong dancer, Broadway couldn't refuse him. I love the fact that he auditioned for Julliard dancing with a hat and cane. His story and mine somewhat parallel each other though he never did dance on Broadway; Balanchine kept him more than busy at New York City Ballet.

6.    How difficult was it to encapsulate the dancers' achievements for this book?
To be honest, I panicked. I had never written a picture book before - not enough words! The thought of having so little space to tell these stories was terrifying. I had originally envisioned Black Swans as a Middle Grade / YA book. But Susie and later editor, Kathy Broderick, guided me through the process. It was a wonderful collaboration all the way around and I think we were able to do justice to these dancers - albeit succinctly

7.    We love the illustrations by Sawyer Cloud; do any spreads stand out for you?
Sawyer Cloud did an amazing job! I was astonished to learn she had never illustrated dancers before. One of the caveats I insisted upon was that the art work be accurate, right down to the placement of the little finger in a port de bras. I have seen so many poor illustrations of ballet dancers where the positions are wrong, the proportions of the body are off. To capture a dancer in motion and still have them look graceful is very difficult to do. Sawyer really did her homework and her work is stunning. I love the way she depicted Arthur Mitchell with the hat and cane floating around him while he is costumed for the Agon ballet.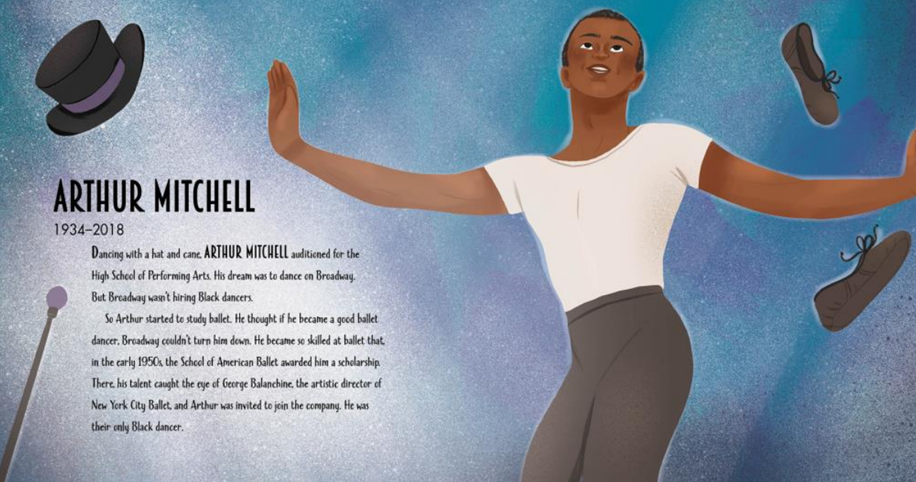 8.    Other than learning about these incredible dancers, what would you like children to take from the stories in Black Swans?
Of course, the theme of the book is never give up. Becoming a ballet dancer is very hard work, no matter what your color. It demands absolute discipline in order to educate and re-conform your body so it can achieve some very unnatural positions. My dad, who helped me stretch my body into these exaggerated postures, told me "You can have anything you want if you want it badly enough." Where there is a will, there is a way.

9.    Do you have any other books planned for younger readers? What are you writing currently?
Oh, there are so many ideas in my head for the books I have yet to write. Of course, I would like to write the expanded version of Black Swans for the Middle Grade audience so I can dive deeper into these stories - not just the ones in the picture book but also include the dancers we were not able to discuss in this format.
I also have a wide range of interests involving anything historical - aviation history, World War II, ancient Egypt, horses (I have 12) and music. I am currently working on another picture book about Black composers of classical music. Like Black Swans, I stumbled across the topic, began to research it and discovered there are so many unsung heroes! The stories of these men and women date back to the 19th century and Beethoven!

10.    What do you enjoy doing when you're not at your desk? What does a 'favourite day' look like for you?
I am very fortunate in that I can work in several different venues and love every one of them. I enjoy working with my horses - I find they "center" me and I get my best creative ideas when I am working with them in the barn!   I am also a voice-over director and producer and find working with actors very rewarding. I teach creative writing for children at the University of California, Los Angeles (UCLA) and thoroughly enjoy introducing the world of children's literature to the students.
My favorite day is walking on the beach on a cloudy day when no one is around and listening to the rhythm of the tide coming in.
Author's Titles