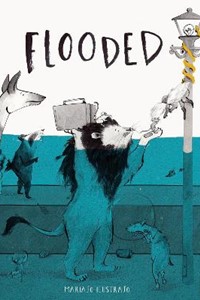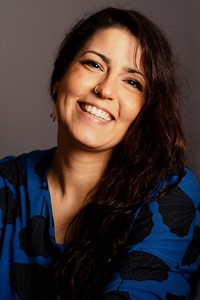 About Author
Flooded is Mariajo Ilustrajo's first picture book, about a city of animals that must work together to solve the problem of flooding.
Mariajo is a Spanish illustrator and designer based in the UK. In 2020 she was crowned overall 'New Talent' winner of the World Illustration Awards, before completing her MA in Children's Illustration at the prestigious Cambridge Anglia Ruskin course.
Mariajo loves travelling, cooking and animals - and can always be found with pen and paper in hand. Flooded fulfils her life-long dream of becoming a children's book author-illustrator. She lives with her partner, two guinea pigs and a new puppy. You can find her @Ilustrajo on Instagram and on Twitter.
Interview
Flooded (Quarto Kids)
May 2022
A rising star in picture books, author and illustrator Mariajo Ilustrajo's first picture book was inspired by a sketch she had drawn of animals in an underground station. The final book, of a city that gets increasingly flooded, can be read as a story about teamwork and a story about climate change. We asked Mariajo Ilustrajo to tell us more about Flooded in this video and Q&A.
Q&A with Mariajo Ilustrajo
1. How did you train in illustration, and what has brought you into creating picture books?
I have been drawing since I can remember. As a child I was really shy and at school I was always drawing. "I want to be an artist!" I used to say. I really enjoyed getting my hands dirty and the smell of oil painting workshops, so when I finished high school I applied to study illustration at a well known school of art, Arte 10, in Madrid. I really enjoyed my studies there and I started my career as a freelancer, illustrating all kinds of things, such as restaurant menus, wedding invites or my own products (t-shirts, mugs, tote bags, etc) to sell and promote at design fairs.
After a few years, I studied Graphic Communication at Bath Spa University and then did an MA in Children's Book Illustration at Anglia Ruskin University. I always wanted to create children's books, but this masters helped me to shape my ideas and sharpen my practice, which led me to publish my first picture book as an author / illustrator.

2. What is your debut picture book, Flooded, about?
Flooded is about a city which gets 'flooded'. The inhabitants don't seem to mind, they even enjoy the new situation, that is until it becomes unbearable. Finally, thanks to a little character who knew what to do from the beginning, everyone works together to fix the problem (although not everything gets fixed).
I want to believe that Flooded has different levels of reading. For young children it can be just a story where a city gets filled with water and at the end it just gets empty by all working together to pull the plug. However, it is also a metaphor for climate change or any other problem that might appear in a community. I hope this book helps parents who want to start a conversation with their children, and children can see that although working together might not fix the problem completely, it will certainly improve it.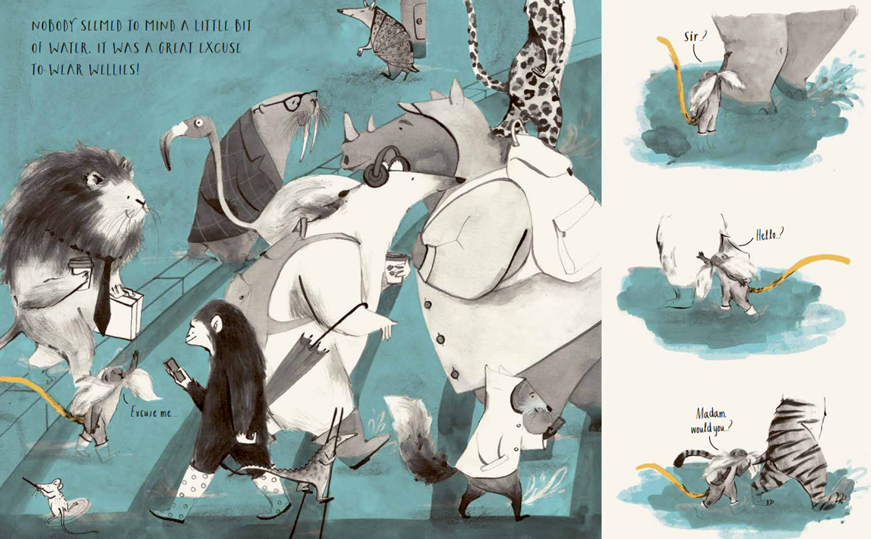 3. How did your original idea for Flooded begin?
Flooded was the project I created for my Diploma during my Masters. The story was born from a one off illustration that I did during my summer holidays. It was a scene of animals walking with their busy lives on an underground platform. I started drawing more animals, dressed, in different scenarios, I was trying to find what the story was about when one day, driving back home from Cambridge, it was raining a lot and the idea of a city getting flooded popped into my head. From there it was a long journey of drawing and writing trying to understand what was the story there.
I enjoyed drawing small animals trying to swim and breathe under water with jars on their heads, giraffes with flippers, neoprene suits and goggles or naughty foxes taking advantage of others by selling jars to make some profit. With all these images I was starting to get too much material and the story was too complicated for a children's book. It was almost a plot for a movie!
At the same time I was also trying to find a new artistic voice. I tried many techniques and materials, so at the end the challenge was to reduce the story to just 40 pages and to find the perfect artwork for the story.
Initially my intention wasn't to write a story about climate change, but organically the story shaped in that direction.

4. How did you decide what would be the perfect way to create your artwork?
The final illustration was always my driving force. It all started with a Lithography in 3 flat colours (red, mustard and prussian blue), moving to messy acrylic colours, collage, inks, gouache and colour pencils, etc.
Inspiration came from drawing from life, mostly at the London Zoo. I spent endless hours there drawing animals from life and sometimes drawing from documentaries or Youtube videos. The locations were from my imagination, which I guess is mostly fed from observational drawing.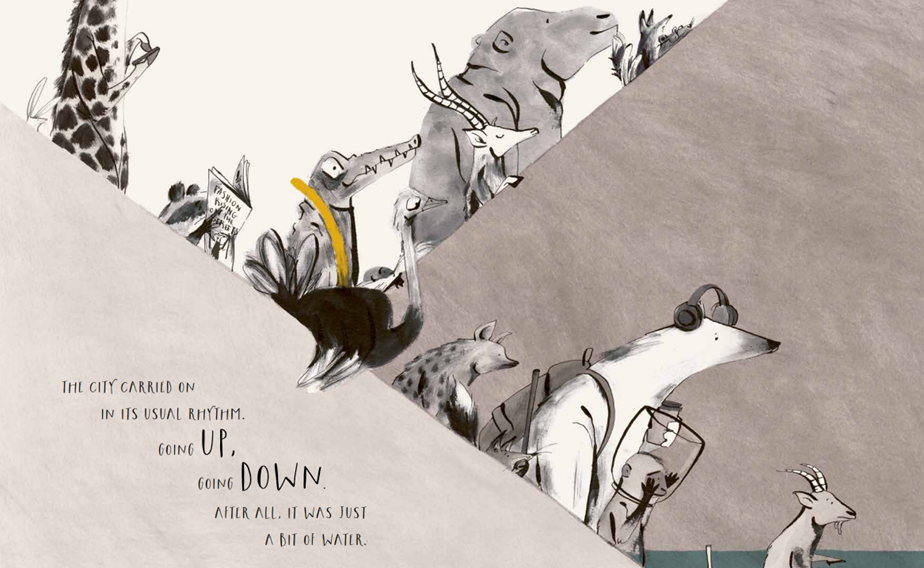 6. Why did you decide to have animal characters, and how did they emerge? 
I don't think it was a conscious decision. I guess I just love animals! As I said before, the story started with a one off illustration, which I guess was attractive enough to me to start developing a story from there. I definitely drew a lot! The box for this project is pretty large!
I quite like most of the animals in the zebra crossing or the escalator, especially the polar bear (I guess I have a soft spot for them... My next book is about a polar bear ;) I also like the lemur on the back cover. Lemurs were some of my favourite animals to draw at the zoo.

7. How do you create your illustrations? What was your most challenging part of the project?
I usually sketch the page with a blue-colored pencil on layout paper, over and over again until the illustration is "perfect". Once I have the final sketch I work on the final image with the light box and the sketch behind.
The second page, where we see an overview of the city, definitely wasn't my favourite to do since I am not a big fan of drawing "straight" lines. However, for me the real challenge was to find the right kind of artwork for this story and find what I was trying to say. Once I found those two things, I just needed to put in the hours.

8. What would you like your readers to take from Flooded?
I guess just to enjoy the story and the illustrations. Enjoy that precious time for story time, and if they learn something from the story or it helps to open a conversation, that would be great!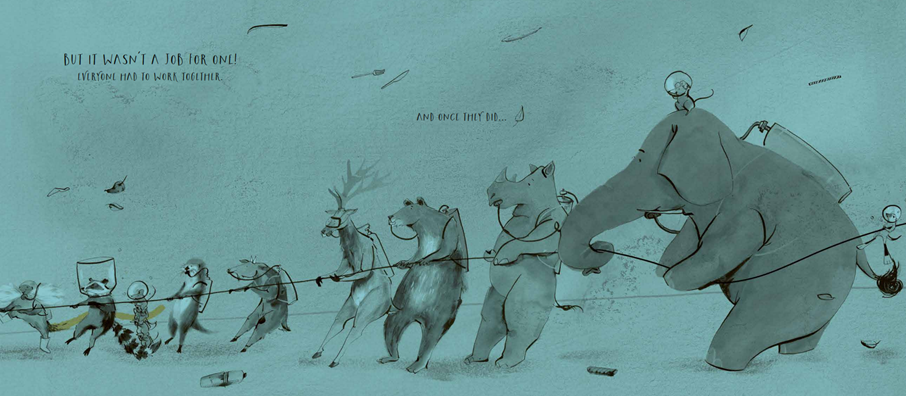 9. What do you feel about the response Flooded has received, for example being chosen as the New Talent winner of the Children's Publishing Category, at the WIA, 2020?
It was also selected by other competitions and so far it has 13 coeditions, which is fantastic but winning the WIA 2020 was an incredible surprise and a boost to my confidence! So far it has had a much larger response than I could ever imagine for my first published book, so I am obviously thrilled and I still can't believe it.

10. Do you do other kinds of illustration work?
Not so much at the moment, but I used to do a lot of commercial illustration, such as greetings cards, wedding invites, restaurant menus, murals for nurseries, magazines, etc. I am looking for illustrating young readers, books covers or non fiction at the moment, but I am always open to new projects. I like to work on different things that might bring new challenges or change the dynamic of my work.

11. Where do you prefer to work, and do you have other picture books planned?
I used to have a studio, but now I work from home. So far I like it here! But I often need to get out, see other people and draw in a cafe, a market or a shop to get inspired.
I am actually working at the moment on my third picture book! My second book is coming at the beginning of 2023.

12. What do you enjoy doing to relax away from your studio?
Relax...? What's that? I often go 90 miles an hour, but when I can I love swimming or a walk with my dog, drawing in a cafe, meeting friends or simply watching a movie.
Author's Titles