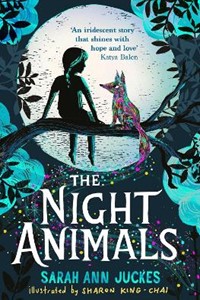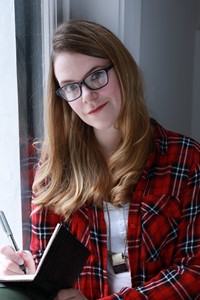 About Author
Sarah Ann Juckes writes books for young people.  The Hunt for the Nightingale was her first novel for children, followed by The Night Animals.  Her YA debut Outside (Penguin) was nominated for the Carnegie Medal 2020, shortlisted for Mslexia's Children's Novel Award, and longlisted for the Bath Novel Award. Her second YA novel, The World Between Us, was published in March 2021.
She works with writers from all over the world via Jericho Writers and is on the board for Creative Futures - a charity supporting underrepresented writers.
Interview
The Night Animals   (Simon & Schuster Children's Books)
January 2023
Read a Chapter from The Night Animals
Sarah Ann Juckes, author of The Hunt for the Nightingale, returns with her new novel, The Night Animals, which explores what happens when a girls wakes up one night to see the ghost of a fox in her bedroom - and goes on to learn how to ask for help when she needs it. Find out what inspired the novel, its themes and inspiration, and learn how to draw on your own lives for your writing, in this video and Q&A with Sarah Ann Juckes. Illustrations by Sharon King-Chai.
Q&A with Sarah Ann Juckes
1.   Can you tell us what kinds of stories you enjoy writing, and what happens in your latest book, The Night Animals?
I love writing contemporary adventure stories with nature, friendship and family and its heart. The Night Animals is about ten-year-old Nora who wakes in the middle of the night to find a rainbow-glimmering fox, hare, raven and otter on her bed. With her new friend Kwame, Nora sets out on an adventure to find the bravery she needs to ask for help for her and her Mum.

2.   What inspired the original idea for the story - and is the finished book very different from the first idea?
As you'd expect from the title, this idea came to me in the middle of the night! At first, Nora was just visited by a ghost fox, but the story developed to include other wildlife too after I visited the fantastic British Wildlife Centre and learned just how many amazing animals we have here in the UK. However, Nora's journey to find help has always been at the very centre of this story - I often find that once I have a character, the rest of the writing process is really just trying to listen to them closely enough to tell their story properly.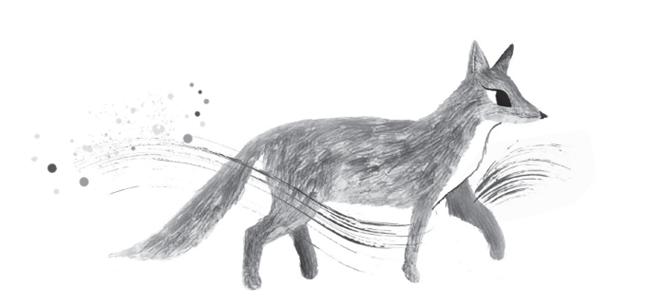 3.   Nora's mum suffers from PTSD, and the story is about how Nora copes with this. How did you research PTSD, and how children manage when parents have mental health difficulties?
I've been lucky enough to work in several roles with some brilliantly brave children and I often draw on my time as a volunteer for the NSPCC when writing my books. When I was writing this story, we were seeing a huge rise in the number of healthcare workers suffering with PTSD as a result of the pandemic and I spent time absorbing as much as I could to get this right, including reading, watching documentaries and speaking to people. I also did a great deal of research from the young carer angle too, as well as using my own experience of mental health and as a carer to inform the story.

4.   Despite the difficulties Nora faces, her story remains positive; how do you achieve this?
For me, hope and positivity are absolutely key to any story containing elements of real-life hardship. Books about mental health, grief and other difficult subjects don't need to be a difficult read. They can also be a joyous adventure with animals and laughter, and it's really important to me to get that balance right. After all - life is a mixed bag of all these things and there is always, always hope to be found in dark moments.
Writing about nature as part of this is a great way to explore these topics with children in a safe space. Connecting to wildlife can be wonderfully healing. When your thoughts are feeling tangled, there's something calming about a wide open field to lay them out in.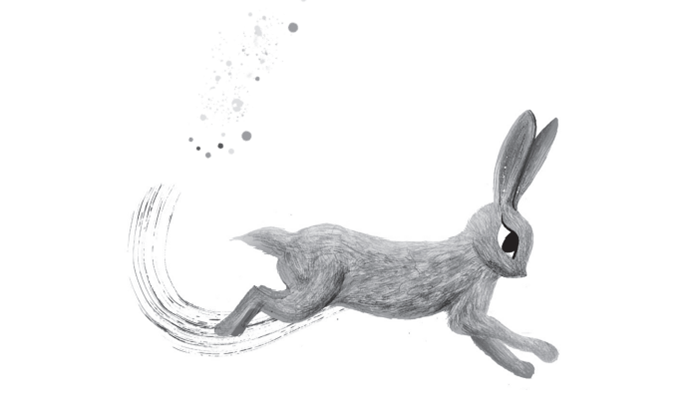 5.   What would you like children to take from Nora's story?
The most important message in all my books is to be brave enough to tell someone the truth about how you're feeling - especially if those feelings are worrying or difficult. This was the key message I'd try to get across to children when volunteering with the NSPCC and it's something we should remember at any age. In The Night Animals, Nora learns a few lessons on the importance of asking for help, including from friends, teachers, and family.

6.   Why do animals find their way into your stories - both in The Night Animals and in The Hunt for the Nightingale?
I'm a huge nature nerd and I've always loved animals. When I was growing up, my favourite books featured animals - especially close encounters with them. I very much wrote The Night Animals for nine-year-old me and I hope that other children will love reading about the rainbow-glimmering ghost animals just as much as I loved writing about them!

7.   Are there any wild creatures you have a particular soft spot for?
When I was young, I was obsessed with dolphins. I had pictures of them all over my room and spent time learning as much as I can about them. As an adult, I've found myself drawn especially to foxes and birds - perhaps because they bring that magic I felt as a child learning about dolphins right to my door. There are so many wonderful animals right outside our windows and often just taking a moment to stop, look, and learn a little about them can feel a little like opening a portal into a whole new world, right on our doorstep.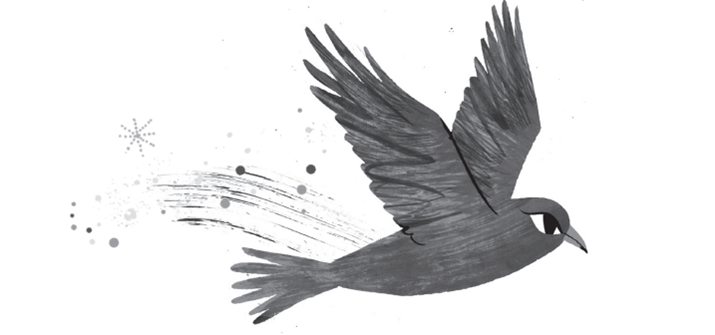 8.   What are your top tips for children to use their experiences and things they love to inspire their own stories?
One of my favourite things to do with budding young writers is to take them outside into the wilderness to explore the things around us. My top tips on your next trip outside is to slow down and take the opportunity to really look. Use all five of your senses to spot the hidden wonders around you. What words come to mind to describe the smell of wet leaves, or the feel of cracked tree bark? Later, you can use some of these words and ideas in your stories to bring them to life.

9.   What are you writing currently? Where is your favourite place to write?
I'm currently in the planning stages of my next middle grade novel, which means I'm absorbed in research. I usually spend a few months researching around themes and landscapes and I try to have as many first-hand experiences as I can. My next novel means that I'm currently trying to see if I can get myself on a commercial fishing boat…!
My favourite places to write are at a desk at a window with a view and I regularly make use of AirBnB cabins all over the UK to switch things up.

10.   What kinds of things do you enjoy doing when you're not at your desk?
Alongside writing, I work for Oxford University, so I spend a lot of my time collaborating with a brilliant team on online learning. When I'm not working, I love spending as much time as possible with family and friends, as well as exploring new places. I'm happiest when I'm walking alongside wonderful people, in a beautiful landscape, knee-deep in nature!
The Night Animals by Sarah Ann Jukes, published by Simon & Schuster Children's Books, is available from all good bookstores (£7.99)
Author's Titles