Can't Catch Santa!: Peek & Pop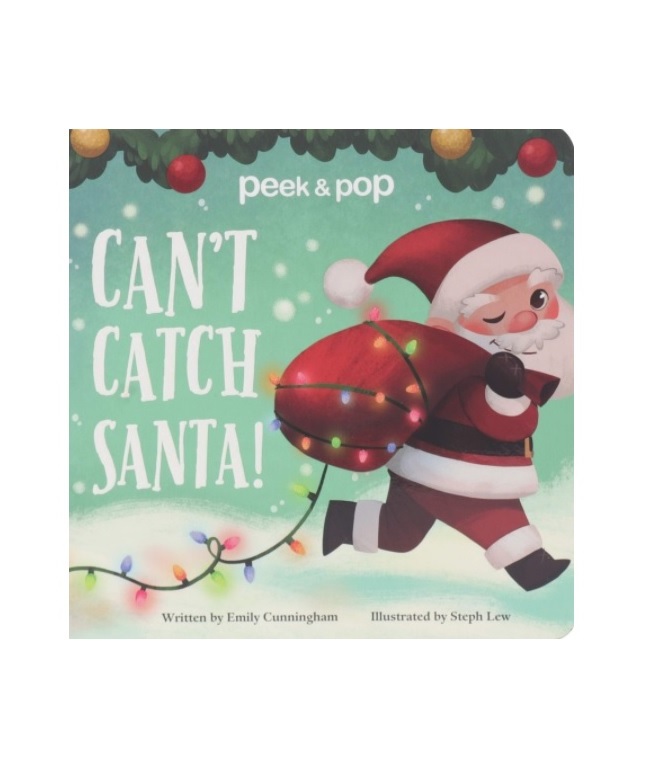 By Author / Illustrator
Emily Cunningham, Steph Lew
Genre
Baby & Toddler Books
Publisher
Sunbird Books
ISBN
9781503754669
Format
Board book
Published
15-07-2020
Synopsis
It's Christmas Eve -- the perfect time to catch Santa! Chase him through 10 cozy Christmas scenes. Includes 9 liftable flaps and a pop-up surprise! Your little one will love lifting flaps and searching for Santa in this sweet and silly story.
Reviews
Ashley
The children in the reception class enjoyed listening to Can't Catch Santa and lifting the flaps to see that actually, it wasn't Santa at all! They liked trying to guess who it might be behind the flap when they realised it may not be Santa, so there are lots of opportunities for discussion. They also like joining in with the repeated line, "I'm going to catch Santa!" I think the magic of Christmas, and the young age, made this a book full of Christmas cheer and fun with the added bonus of a novelty pop-up at the end!
Board book / 20 pages / Reviewed by Ashley Clayton, teacher
Suggested Reading Age 3+
Samantha
It's Christmas Eve - the perfect time to catch Santa! Chase him through 10 cosy Christmas scenes. This book includes nine liftable flaps and a pop-up surprise! The size of this book meant that it appealed to the younger members of our infant school. The children in Nursery enjoyed sharing this book on a one to one basis. The flaps are easy to open and generated much talk and laughter.
A key focus of the new EYFS framework is communication and the simple and effective pictures generated a great deal of this. The children enjoyed opening the windows to see if it really was Santa and particularly enjoyed opening and closing the pages at the end of the story to make Santa move. The repeated refrain at the top of each page meant that the children were able to read the book with me.
Can't Catch Santa! is a good book to share with younger children to help with their understanding of how to handle books and to promote the love of reading. Peek and Pop books are a great way to engage the younger members of our school community.
20 pages / Reviewed by Samantha Hughes
Suggested Reading Age 3+
Other titles