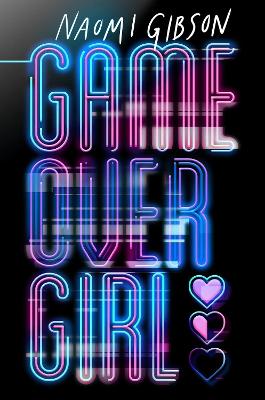 By Author / Illustrator
Naomi Gibson
Genre
Suspense & Thrillers
Age range(s)
14+
Publisher
Chicken House Ltd
ISBN
9781913322021
Format
Paperback / softback
Published
05-01-2023
Synopsis
An edge-of-your-seat psychological thriller from the acclaimed author of Every Line of You - A Good Girl's Guide to Murder meets virtual reality... 
Lola's been selected to play a new virtual reality game - Better Than Life. In her game, she's loved. Is beautiful. Can do whatever she wants. But she quickly breaks the one rule: not to recreate people or places from real life. She recreates her house and a boy she fancies. Soon she's skipping school to play. But Lola has secrets - dark ones that begin to surface inside her game - and the more she tries to fix her problems, the more she overlooks a much bigger threat...
An original, high-concept psychological thriller - Holly Jackson meets VR horror. Set in an exclusive boarding school, this rollercoaster ride of a story involves an unreliable narrator, immersive gaming, a dark secret and a huge twist. Perfect for fans of Cynthia Murphy and Kathryn Foxfield P.  'A pixelated whirlwind of a ride through the darkest secrets of the human mind, explored through the lens of virtual reality gaming!' Lee Newbery, author of The Last Firefox.
PRAISE FOR EVERY LINE OF YOU: 'What a debut. So tense - and it didn't lead where I thought it was going.' SUE WALLMAN, author of YOUR TURN TO DIE 'Frankenstein meets Heathers. Bonnie and Clyde for the digital age, Every Line of You is a gripping thriller about the power of AI and a fresh twist on the intensity of first love.' AMY MCCAW, author of MINA AND THE UNDEAD
Reviews
Emelia
A story about a girl, Dolores, and her twin sister Alex, who were raised by an uncaring mother in two different ways. One girl, the eldest, was treated well, was brought new things and had lovely food. The other was only given hand me downs, would have leftovers if she was lucky, and was treated unkindly by her sister as well. The girls never knew their father and were home schooled by their mother but only in the way of music.
The story follows the girl who is split from her sister and goes to a school where she takes part in an experiment in a VR world. Can anything good come out of playing the game? Will her deepest secrets stay hidden?
Game Over Girl is a good story about virtual reality, touching on areas including abuse and stealing. It was done effectively and is a good read.
352 pages / Reviewed by Emelia
Suggested Reading Age 14+
Other titles