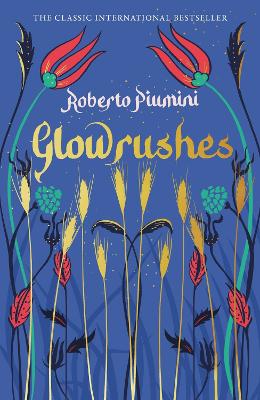 By Author / Illustrator
Roberto Piumini, Leah Janeczko
Genre
Friends and family
Age range(s)
9+
Publisher
Pushkin Children's Books
ISBN
9781782693819
Format
Hardback
Published
01-12-2022
Synopsis
Madurer is the son of a great lord, with untold wealth, but he is also the victim of a mysterious disease that means he cannot be exposed to sunlight or fresh air. He is confined to three windowless rooms inside a palace, but his doting father summons a famous artist to cover the walls of the rooms with paintings showing the world his son cannot experience for real. As the painter works on his murals, his relationship with the boy begins to deepen until they forge a firm friendship. How can he show this child the beauty of the world with only his paintbrush to work with? Glowrushes is a heartbreakingly beautiful classic of Italian children's literature, published here in English for the first time.
Reviews
Linda
Glowrushes has been considered to be an Italian masterpiece by this author and for the very first time has been translated into English. I'm so pleased that this has been done. This is a book that will stay with you long after you have put it down. It will put your emotions on a rollercoaster ride...
Madurer is the son of a great lord who has untold wealth, but he has an illness that keeps him out of the fresh air and sunlight. Sadly, he has to live in a windowless room, only ever to witness the outside world through talks with his father and his books. Until... Madurer's father employs Sakumat, an artist, to paint the world on the walls of his rooms, to make them come alive. In the many months the two spend together, a wonderful friendship blossoms and Madurer's imagination comes to life though the artist's brush. This commission soon becomes a labour of love.
Glowrushes has 125 beautifully descriptive, well written pages that would be totally suitable for the 9+ reader and adults. It would also be an excellent book for book clubs due to the many discussion opportunities within its pages. I read this in one sitting as I could not put it down. A wonderful book about parental love, friendship, beauty, life and death. Read this one, you will not be disappointed.
128 pages / Reviewed by Linda Brown, school librarian
Suggested Reading Age 9+
Other titles