I Feed Her to the Beast and the Beast Is Me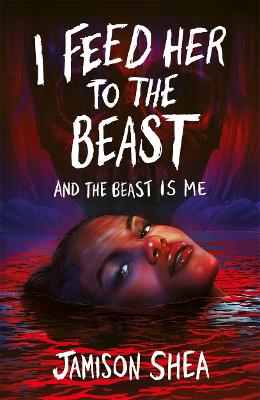 By Author / Illustrator
Jamison Shea
Genre
Horror
Age range(s)
14+
Publisher
Hot Key Books
ISBN
9781471414862
Format
Paperback / softback
Published
29-08-2023
Synopsis
An unforgettable YA debut by Jamison Shea.  Ace of Spades meets House of Hollow in a thrilling horror novel about the toll of giving everything to a world that will never love you back.

Laure Mesny is determined to make it in the cut-throat world of ballet, and she will do anything to prove that this Black girl can take centre stage. Anything . . . Even if it means entering into a bargain with a primordial power in the Catacombs beneath Paris.  Laure is promised influence and adoration - and she gets it. But that alone is not enough, not for the cruel and privileged people who surround her. Her climb to stardom leaves broken bodies in her wake, some of which aren't her doing. As she finds herself deep within this monstrous world, she is faced with the ultimate choice: will she retreat or succumb to the darkness forever?

THERE WILL BE BLOOD.
Reviews
Clare
It's the final year at the Ballet Academy of Paris for an ambitious group of students intent on graduating into the cut-throat world of professional ballet. Laure Mensy is talented and single-minded but she is also a misfit in the privileged ballet world, where her skin colour and background count unfairly against her. Furious about repeated snubs and patronising put-downs, she makes a dangerous and life-changing decision. When golden girl Josephine, etoile of the academy and envy of all, entices her to the underbelly of the famed Palais Garnier, Laure is presented with the answer to all her dreams. A pact with Archeron - blood and a slice of her soul for power and agency. Consumed by rage and dazzled by the possibilities, she succumbs, but dizzy with her fledgling powers she soon spins out of control.
I Feed Her to the Beast and the Beast Is Me is a cautionary tale. There are hints of Faust and Dorian Gray here - selling your soul for your heart's desire and turning a blind eye to the consequences. Those around Laure become collateral damage and her path is a perilous one. Featuring a mostly morally bankrupt cast of characters it is hard to warm to, this is nonetheless an intriguing tale of rivalry and revenge and a brilliant exposition of the brutal world of ballet.
I think the ending will divide readers - has Laure made a powerful, informed choice or done a deal with the devil? This is a book to devour in one sitting and ponder for a longtime afterwards. Definitely more Black Swan than Ballet Shoes!
352 pages / Reviewed by Clare Wilkins, school librarian
Suggested Reading Age 14+
Other titles