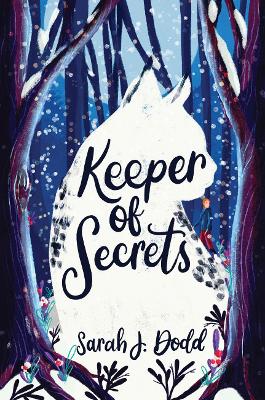 By Author / Illustrator
Sarah J Dodd
Genre
Personal Growth
Age range(s)
11+
Publisher
Firefly Press Ltd
ISBN
9781913102456
Format
Paperback / softback
Published
02-09-2021
Synopsis
Eleven-year-old Emily doesn't think Badger Cottage will ever be home. But there is something out there that needs her; a bright pair of eyes in the darkness.In the middle of a fierce battle between conservationists, who want to to rewild the lynx in the woods, and the local farmers, Emily tries to shield a baby lynx she calls Lotta, afraid it will be killed by the person who killed its mother. But can Emily work out who the illegal hunter is in time, and who can she trust?
Reviews
Carol
It it just Emily and her dad, moving to Badger Cottage in the forest. Emily's mum died and she feels like she has lost both parents as dad is closed off from her. In their new surroundings, which are remote and wild, they discover that there are Lynx living wild in the area. This is not to everyone's liking, as they soon discover. One day, Emily rescues a lynx kitten after its mother dies. She wants to care for it and give it a chance of life. Can Emily save the lynx kitten? Can she keep it secret? Soon Emily is torn between caring for the kitten or releasing it into the wild to fend for itself.
Keeper of Secrets is a bittersweet story of a young girl's compassion for an orphaned lynx. Death comes up as thread through the story so be aware of how sensitive your reader is. I really enjoyed the story and how Emily matured during her time looking after the kitten.
304 pages / Reviewed by Carol Wright, school librarian
Suggested Reading Age 11+
Other titles