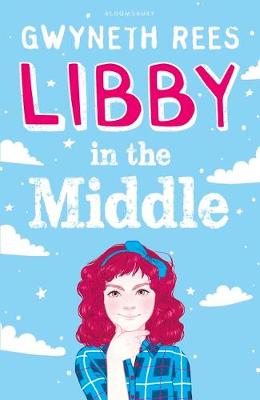 By Author / Illustrator
Gwyneth Rees
Genre
Friends and family
Age range(s)
9+
Publisher
Bloomsbury Publishing PLC
ISBN
9781408852774
Format
Paperback / softback
Reviews
Jane
A brilliant book. It's well-written and totally believable. The author manages to portray teenagers both accurately and sensitively without being disparaging. (Perhaps she has studied child psychology?) I was gripped right from the start, not least because we're kept guessing at the truth behind Libby's family and close friends. Is there more to Aunt Thecla than meets the eye? Was she really in love with Michael who lived next door to Libby's dad when he was a boy? Why was her dad expelled from school? What other family secrets might there be (including ones Libby and her older sister would rather keep to themselves)? A thoroughly enjoyable read which could be used with Year 6 upwards to spark discussion about relationships, honesty and ethics. 272 pages / Ages 10+ / Reviewed by Jane Rew, school librarian.
Suggested Reading Age 9+
Josie

- Age 11
This book is amazing. Each page is filled with unexpected drama and makes it impossible to put down! I would DEFINITELY recommend it - and I assure everyone who reads it will find it just as thrilling as I did!!!
Suggested Reading Age 9+
Other titles