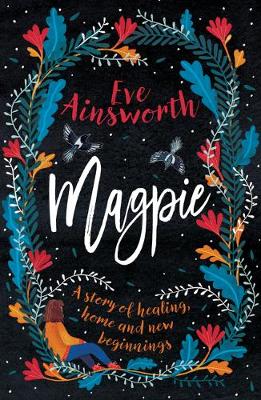 By Author / Illustrator
Eve Ainsworth
Genre
Family & Home
Age range(s)
11+
Publisher
Scholastic
ISBN
9781407185453
Format
Paperback / softback
Published
04-02-2021
Synopsis
It has been a long time since Alice has felt safe. Because of him. Ross. But now she, Mum and her little brother Henry have finally moved far away, where Ross will never find them. It's a fresh start, Mum says. This time, she is never going back. Slowly Alice starts to build a life for herself, at a new school with new friends. But she can't escape the feeling she is being watched. That he might be lurking, waiting to ruin everything again. That Mum might be about to break her promise. That, just when Alice is starting to feel safe, everything will be taken away from her. A story about healing, home and new beginnings from acclaimed author Eve Ainsworth.
Reviews
Janet
This deceptively slight book tells a story I sincerely hope that most children will never encounter. Alice and her family are on the run from an abusive man whom her mother became involved with, and returned to several times, until he hit Alice which was the wake- up call for her mother. They have settled in a new area and there is a restraining order on the man concerned but this does not stop Alice worrying, especially when she sees a hooded figure outside the house.
Alice has had to start at a new school which her friend Alife attends and he is a rock of support for her as is his friend, Ben. Slowly, Alice begins to feel safe and her mother finds a new life. This shows all too clearly the effect on a family of a parent's relationship which, it has to be emphasised, for the majority are good but now and then a bad apple turns up and charms his way into the heart of the parent and this impacts so much upon the children. It shows too the pattern of abusive relationships where the woman, for it is usually a woman but not exclusively so, returns time and time again believing the words, 'that this will never happen again'.
It is not over stressed in the story, but quite clear that the turning point for Alice's mother was the fact that Alice was physically hurt. As a children's librarian, we had a folder noting stories that might help in certain situations and this book falls into that category, and would really help to show that people do come out of such situations and that there is hope. For children who are not in this situation, it will give an understanding of how things can go wrong although for some children and young people, it might cause great worry every time their parents have a row.
Alice is sensitively drawn showing her maturity in trying to hold her worries to herself so as not to burden her mother who is concerned about money, and her care for little Henry - so damaged by what has happened to the family. There is balance, too, in the friendship with Alife and the beginning of a romantic friendship with Ben after an early misunderstanding which they worked through.
The subplot about her half-sister turning up having tracked her down is a little unnecessary, but does add to Alice's feeling that life can be good. Girls will need to have the maturity to read this novel as there are graphic descriptions of the violence inflicted on Alice and her mother, so I am recommending 12+.
240 pages / Reviewed by Janet Fisher, librarian
Suggested Reading Age 11+
Other titles