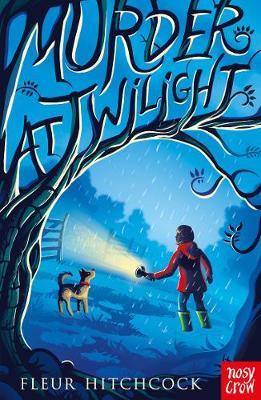 By Author / Illustrator
Fleur Hitchcock
Genre
Suspense & Thrillers
Age range(s)
9+
Publisher
Nosy Crow Ltd
ISBN
9781788000628
Format
Paperback / softback
Published
04-10-2018
Synopsis
Shortlisted for CrimeFest Awards' Best Crime Novel for Children 2019When Viv has a fight with Noah, she doesn't think it'll be the last time she sees him. But when she gets back from school, he's nowhere to be found and there are police cars everywhere, lights flashing and sirens blaring.Viv is sure Noah's run away to get attention. But it's really cold, and getting dark, and the rain just won't stop falling. So she sets off to look for him, furious at his selfishness, as the floodwaters rise. And then she finds him, and realises that a much more dangerous story is unfolding around them...From the author of Dear Scarlett, Saving Sophia and Murder in Midwinter\"The story creeps in on you like darkness at dusk - a truly intriguing mystery!\" - Chris Bradford, author of the Young Samurai series
Reviews
Jo
In Murder in Twilight, Noah and Viv are seemingly worlds apart and live alongside one another in an atmosphere of dislike and resentment. Noah is rich, spoiled and loves nothing better than to put Viv in her place. When Noah mysteriously disappears, Viv is momentarily delighted, until her mum comes under suspicion and Viv realises that she must find Noah no matter how much she has grown to despise him. With a storm raging and all of nature conspiring against her, Viv is determined to bring Noah safely home.

Confident readers of 9+ will be gripped by this action-packed tale. As the quest to find Noah and to clear her Mum's name becomes more and more urgent, the reader feels swept along by the rising waters of the rivers and the peril in which Viv finds herself is one that the reader experiences with every turn of the page.

Fleur Hitchcock doesn't sugar-coat the reality of crime. There are no scenes of unduly graphic violence, but the author is prepared to pack a punch! There is adventure, excitement peril and surprise to be uncovered as well as an honest look at he volatility of friendship and the power of love, and indeed, greed.

A really enjoyable, fast moving story for lovers of adventure who perhaps want to dip their toes into something slightly more gritty.

256 pages / Reviewed by Jo Clarke, school librarian.
Suggested Reading Age 9+
Other titles