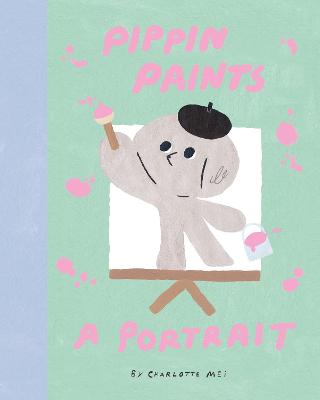 By Author / Illustrator
Charlotte Mei
Genre
Picture Books
Age range(s)
3+
Publisher
Cicada Books
ISBN
9781800660144
Format
Hardback
Published
07-10-2021
Synopsis
"Today I am going to paint a portrait. It is a portrait of someone very important. That someone is ME (it is a self-portrait).   All famous artists paint pictures of themselves, and I am a famous artist. Or at least I will be when I've finished my portrait."

Pippin is painting his self-portrait, but his friends think he's got a lot to learn about painting. They take him to see Angelique's portrait, which takes inspiration from Cubism, Kwame's portrait, which is inspired by the work of Chris Ofili, Hina's portrait, which draws from the work of Yayoi Kusama, and Franklin and Aaliya's portrait, which is a colour field painting in the style of Mark Rothko.  Pippin is feeling very deflated, but his little friend Minky helps him to dig deep and find the artist inside himself.

This is a laugh-out-loud story of artistic expression, told in direct speech and adorable comic-book style illustrations by Charlotte Mei. Packed with information about famous artists, their approaches and their mediums, the book simultaneously engages, informs and asks young readers to question how they themselves 'read' and create art.
Reviews
Lizi
Pippin is trying to paint a self portrait, but so is everybody else it seems! Pippin Paints a Portrait introduces readers to many different artists as the different characters paint in the style of artists, both historical and modern. The book is easy to read, engaging - it's quite funny!- and the range of characters even kept a toddler interested! It's a great book for use in the classroom, either when children are drawing self portraits or before studying different artists/creating art in the style of someone else. It's useful for both KS1 and KS2.
Picture book / Reviewed by Lizi Backhouse, teacher
Suggested Reading Age 5+
Other titles