Read Between the Lies (paperback)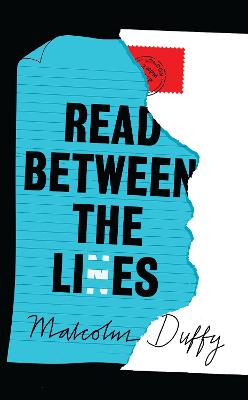 By Author / Illustrator
Malcolm Duffy
Genre
Personal Growth
Age range(s)
11+
Publisher
Bloomsbury Publishing PLC
ISBN
9781800241718
Format
Paperback / softback
Published
02-02-2023
Synopsis
Two very different boys, one new family, a shared struggle and a big secret.  Tommy is talented, cool, a young offender, and dyslexic. Ryan is smart, uncool, well-behaved, and dyslexic. The two develop an unlikely friendship.  As Ryan helps Tommy to read, a secret is revealed that will change their lives forever.
Prize-winning Malcolm Duffy's third novel explores the joys and challenges of dyslexia in a story full of his hallmark heart and humour. For readers aged 12+.
Reviews for Read Between the Lies:'A grippingly unfolding domestic drama... The book's two engaging narrators learn and teach the value of empathy with others' Sunday Times Children's Book of the Week.  'An honest, open family drama shining a light on dyslexia' Sunday Express. 
Reviews
Ruth
Read Between The Lies is a powerful book by Malcolm Duffy which uses the story of the challenges facing a newly blended family to share with readers the issues raised by young people having dyslexia. The author spelling changes to illustrate the latter very successfully and he writes from his own lived experience and that of the people he knows.
The story focuses on the man characters; the boys who are forced into a relationship because their parents meet and fall in love. Not being natural friends at first (and this is an understatement!), they understand the stress this puts on their newly blended family and struggle with the guilt and expectations that result. Events then conspire to make friendship even more unlikely. The authentic characterisation of the parents and their sons means you get to understand the situation from all sides.
As the story unfolds, the reader becomes more invested in how it will end (no spoiler alerts from me!) though happily what seems their biggest challenge finally gives them some common ground.
I would recommend this book for a number of reasons. As a great story in itself focusing on real life issues, this novel is a great addition to a school library collection and I am sure will prove popular with students.  As a novel presenting the very real issues that can come from having dyslexia, this novel is an essential purchase for a secondary school library.
Highly recommended for secondary school students and I would suggest promotion of this book as a valuable resource for books that support empathic reading.
304 Pages / Reviewed by Ruth, school librarian
Suggested Reading Age 11+
Other titles