Saturdays at the Imaginarium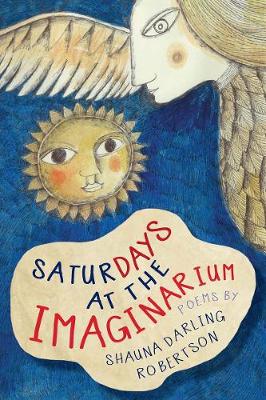 By Author / Illustrator
Shauna Darling Robertson, Judith Wisdom
Genre
Poetry
Age range(s)
7+
Publisher
Troika Books
ISBN
9781912745128
Format
Paperback / softback
Published
15-10-2020
Synopsis
In her first book of poems for children Shauna Darling Robertson celebrates creative thinking, encourages curiosity and revels in the pleasure of looking at things so slightly slant. Discover a world where ordinary things like eating and adverts seem quite preposterous, while absurd things such as teacups feeling unloved are fairly commonplace. Thoughts fly around like mosquitoes, a day lasts longer than a year and the weather forecast predicts an ear-to-ear grin nearly two miles high. There's a kid who catches her dreams in a net and a polite rebel who asks nicely before overwriting history. Oh and undercover magicians operate on every high street. Inventive, provocative and highly original, Saturdays at the Imaginarium asks big questions about how we think about ourselves, each other and the world. It invites children of all ages to explore the possibilities of their own vastly creative minds.
Reviews
Alison
Shauna Darling Robinson's Saturday at the Imaginarium entices the readers to let their imaginations run wild.
The collection opens with 'Open Wide' in which we are invited to 'Imagine if swallowing / were real - / if we truly / took things in / through our mouths / and they became part of us.//' It's accompanied by Jude Wisdom's startling pencil illustration of a child staring into the cavernous mouth of what could be a giant.
Suggested Reading Age 7+
Other titles