The Boy with Flowers in His Hair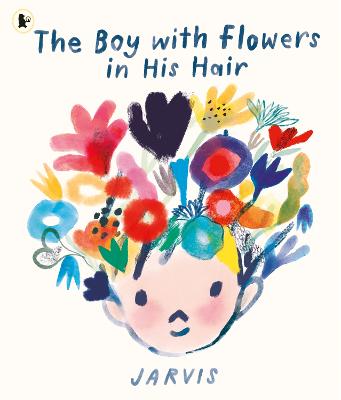 By Author / Illustrator
Jarvis
Genre
Friends and family
Age range(s)
5+
Publisher
Walker Books Ltd
ISBN
9781529506761
Format
Paperback / softback
Published
02-03-2023
Synopsis
His name is David. He's the boy with flowers in his hair and he's my best friend...   David is the boy with flowers in his hair. He's sweet and gentle, just like his petals. But when David's flowers begin to fall - a single petal at first, then every last blossom - his best friend never leaves his side. And through kindness and creativity, he even finds a way to give David his colour back...

Beautifully illustrated and sensitively told, this story is about being there for someone when they are at their most vulnerable, and brings to life a pure and poignant friendship that children will never forget.
Reviews
Jane
The beautiful, painterly illustrations make this simply worded picture book a real joy. With an economy of brushstrokes and some subtle washes, Jarvis manages to communicate an array of emotions and a profound message. It is a delight to observe through an artist's eyes what happens to, around and because of David, the little boy with flowers in his hair.
David seems to inspire calm, joy, community, kindness. But when he arrives one day without his flowers, the world for David and his friends (particularly his best friend) is a sadder, lonelier place. Thoughtfulness and creativity are the marks of true friendship which, in time, restore not only the flowers, but the smiles too.
While The Boy with Flowers in his Hair can be used in PSHE conversations around gender stereotypes (eg why shouldn't boys like pretty things), the book will have value when talking about perceptions and inclusion in a much broader sense. This is a genuinely heart-warming story that explores the power of friendship and acceptance and which deserves to be shared widely.
Picture book / Reviewed by Jane Rew, school librarian
Suggested Reading Age 5+
Other titles