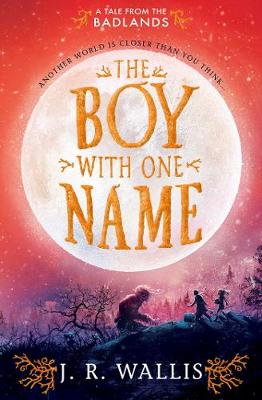 By Author / Illustrator
J. R. Wallis
Genre
Adventure
Age range(s)
9+
Publisher
Simon & Schuster Ltd
ISBN
9781471157929
Format
Paperback / softback
Published
10-08-2017
Synopsis
'Delightfully magical and brilliantly told' Abi Elphinstone, author of Sky Song

Twelve-year-old Jones is an orphan, training as an apprentice hunter alongside his mentor, Maitland, tackling ogres, trolls and all manner of creatures that live in the Badlands - a hidden part of our own world, and which most people think exist only in fairytales and nightmares. But all Jones secretly wants to be is an ordinary boy and to leave the magical world forever...

When an ogre hunt goes wrong and Maitland is killed, Jones finally has a chance to find out where he came from. But the truth he uncovers isn't what he's expecting and it seems that if Jones is going to make his dream come true he'll have to defeat a creature not even Maitland had dared take on and he won't be able to do it alone...

He's going to need help from Ruby, the first girl he's ever met. She's outspoken, fearless and determined to prove she's as good as any boy, and unlike Jones, being ordinary is the last thing on her mind. Ruby's desperate to find her place in the world and thinks the Badlands could be it. So, working together isn't going to be straightforward. In fact, it could be downright dangerous.

But who said getting what you want is supposed to easy, even if it is just wanting to be ordinary?
Reviews
Joseph

- Age 10
I liked the plot of the book because the characters (Jones,Ruby and Thomas Gabriel) go to lots of different places. This makes it interesting to read. I recommend this book for age 8 and over.
Suggested Reading Age 9+
Other titles