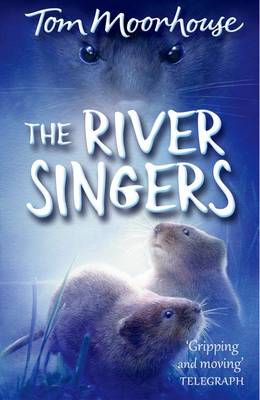 By Author / Illustrator
Tom Moorhouse
Genre
Adventure
Age range(s)
9+
Publisher
Oxford University Press
ISBN
9780192734815
Format
Paperback / softback
Published
03-07-2014
Synopsis
Something was approaching the burrow. Something deadly. Something that made Sylvan's fur bristle with fear . . . Knowing their lives are under threat, Sylvan and his brother and sisters have no choice but to abandon their burrow for ever. Together they set out on an epic journey along the Great River; but with dangers lurking at every turn, will they ever find a safe place to call home?Now available in paperback, this exciting and beautifully-illustrated animal adventure has the makings of a future children's classic. 'Just the sort of book I would have loved as a child.' Gill Lewis
Reviews
Joy
I must admit to a real soft spot for animal adventures, but at the same time I also have an abhorrence of anthropomorphic animals living in houses and wearing clothes! But here we have the real thing, in absolutely the very best tradition of Watership Down and Duncton Wood.

Debut author Tom Moorhouse has written a stunning tale of water voles, which is absolutely steeped in his intimate knowledge of the species gathered during eight years of research as an ecologist for the Wildlife Conservation Research Unit.

What makes the story of the four siblings searching for a safe home is the way he captures the fragility of their existence in a world threatened both by human over development and the predators all around them. These are real voles in a very real world and readers actually learn an awful lot about local habitats and conservation without realising it because they are so gripped by the struggle for survival.

But it is a universal tale which speaks to the human in us as well. So it is a tale of coming of age, taking responsibility, being brave and not afraid of challenges. With the marvellous character of Fodur the rat, the voles and the reader learn about tolerance of difference and cooperation leading to greater success.

This is an incredibly satisfying read and the book itself is a real treat from the striking cover to the gorgeous black and white line drawings by Simon Mendez, so generously interspersed with the text. The writing is lyrical and beautifully direct and with strong male and female characters this is future classic which can really engage the whole class.
Suggested Reading Age 9+
Other titles