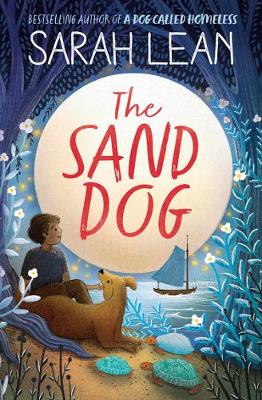 By Author / Illustrator
Sarah Lean
Genre
Friends and family
Age range(s)
9+
Publisher
HarperCollins Publishers
ISBN
9780008165819
Format
Paperback / softback
Published
31-05-2018
Synopsis
Grandfather had been gone for two years but I never thought it would be an ordinary day he'd come back, like a Monday or a Tuesday... I always knew he'd return across the water, triumphing over a few monsters on the way, I just didn't know when...
When Azi's grandfather leaves their small Mediterranean island, Azi waits every day for him to return. The arrival of a nesting turtle and a tall sandy dog convinces Azi that it must mean that Grandfather is on his way. As Azi digs deeper into the past, he begins to unravel hidden secrets and starts to find out just how alike he and his grandfather really are. And without him, Azi knows he will never feel complete...
Reviews
Rhiannon
At first glance, The Sand Dog is a charming animal tale about a lost dog, but delve deeper and you will find a beautifully written and poignant story of belonging, friendship, family and home. Azi has been waiting patiently for two years for the return of his Grandfather to their small Mediterranean island. Leaving under somewhat mysterious circumstances, Azi searches for signs from the sea that his Grandfather is coming back to him and in the process finds a turtle nest, a sandy dog and a friend called Beth. The trio uncover more than they bargained for in the hunt for clues as they get closer and closer to their'perfect place', their Atlantis, the state of belonging. The poetic language and almost lyrical flow of this book makes it a perfect class read for ages eight and above, and it is a clear winner for those who enjoy animal themed or emotional stories. 257 pages / Ages 8+ / Reviewed by Rhiannon Cook, school librarian.
Suggested Reading Age 7+
Other titles