The Witch's Tears (The Witch's Kiss Trilogy, Book 2)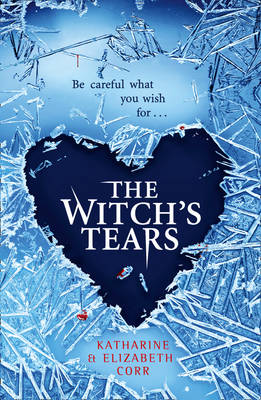 By Author / Illustrator
Katharine Corr, Elizabeth Corr
Genre
Fantasy
Age range(s)
11+
Publisher
HarperCollins Publishers
ISBN
9780008182991
Format
Paperback / softback
Published
26-01-2017
Synopsis
Can true love's kiss break your heart...?  The spellbinding sequel to THE WITCH'S KISS by authors and sisters, Katharine and Elizabeth Corr.
It's not easy being a teenage witch. Just ask Merry. She's drowning in textbooks and rules set by the coven, drowning in heartbreak after the loss of Jack. But Merry is not the only one whose fairy tale is over.  Big brother Leo is falling apart and everything Merry does seems to push him further to the brink. And everything that happens to Leo makes her ache for revenge. So, when strangers offering friendship show them a different path, they'd be mad not to take it...  Some rules were made to be broken, right?
The darkly magical sequel to THE WITCH'S KISS burns wickedly bright.
Reviews
Samantha
Sequel to The Witch's Kiss, I found The Witch's Tears a much more compelling read. The story focuses on Merry and her brother Leo in the aftermath of the events of The Witch's Kiss as they struggle to come to terms with their individual losses. Merry is reluctantly being trained by the Coven, and Leo is unsure of his future. Their character development, which I found slightly lacking in the first book, made them much more real and their special sibling bond is the driving force of the story, even when they're arguing. New friends come along, but everything is not as it seems, and a new string of terrible events unfolds. A well written plot with plenty of action, some love interest and a cliffhanger ending. 409 pages / Ages 12+ / Reviewed by Samantha Pett, school librarian.
Suggested Reading Age 11+
Other titles