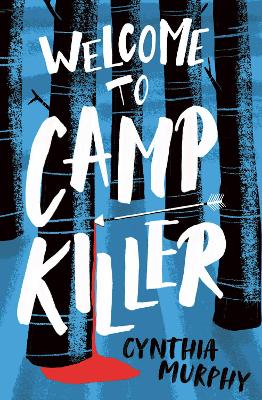 By Author / Illustrator
Cynthia Murphy, Ali Ardington
Genre
Horror
Age range(s)
11+
Publisher
Barrington Stoke Ltd
ISBN
9781800902282
Format
Paperback / softback
Published
07-09-2023
Synopsis
When an American-style residential camp is set up in the grounds of an English stately home, the teenage camp counsellors are looking forward to a fun summer of activities.   But right from the outset, things don't feel quite right at Camp Miller. Rumours circulate of a tragedy that took place in the grounds and there are unexplained sightings of a ghostly presence.   Then the incidents begin - a near-drowning out on the lake, a fatal fall from a cliff-face ... Are these tragic accidents or is there something more sinister going on at Camp Killer?
Reviews
Emelia
Welcome to Camp Killer is set in the north of England and is about a group of teenagers who start their summer looking to earn money and have fun helping to run a new American-style residential camp called 'Camp Miller' in the grounds of a stately home.
When opening 'Camp Miller', Chad had decided to contact some of the students he has stayed in touch with from his time working at another camp some time ago, and invites their children to come and work for him for the summer. Little does Chad know that this is going to be a big mistake.
With a full camp of children set to arrive in the morning, it all looks like it's going to be a summer of fun for all.  The action begins with the teenage helpers around the customary camp fire and a tale about the stately home's origin and it's resident ghost, Dorothea.
From this point, the story unravels into a thrilling tale that concludes with the answers to.... Is there really a ghost? Will anyone lose their lives? Who gets hurt? Who or what is behind it and why?  The book is an easy to read thriller, with a very unexpected twist you never saw coming. I loved the story and read it in one sitting. Language used was great, easy to follow and understand.
128 pages / Reviewed by Emelia Helliwell, school librarian
Suggested Reading Age 11+
Other titles