Branford Boase 2021 winner Struan Murray
Posted on Monday, July 19, 2021
Category: News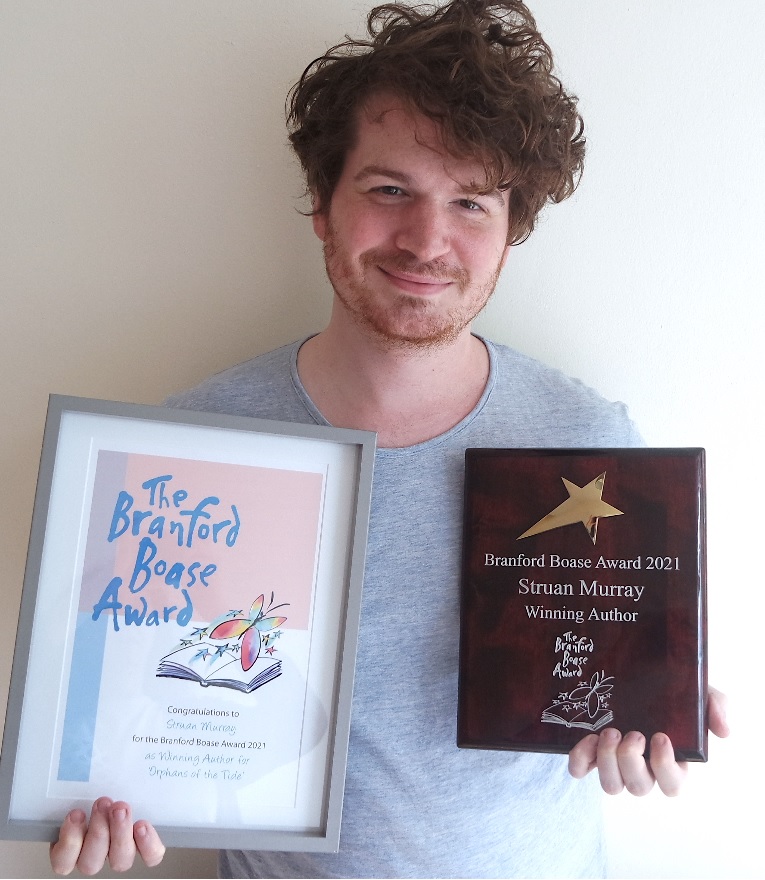 Struan Murray and his editor Ben Horslen of Puffin have won the 2021 Branford Boase Award, given to the author and editor of the outstanding debut novel for children.   The award celebrates Murray's ambitious, beautifully written fantasy adventure Orphans of the Tide.
We spoke with Struan Murray to find out more about Orphans of the Tide (Puffin Books) and what inspired him to write it. We also find out why he is so pleased to have won the Branford Boase Award.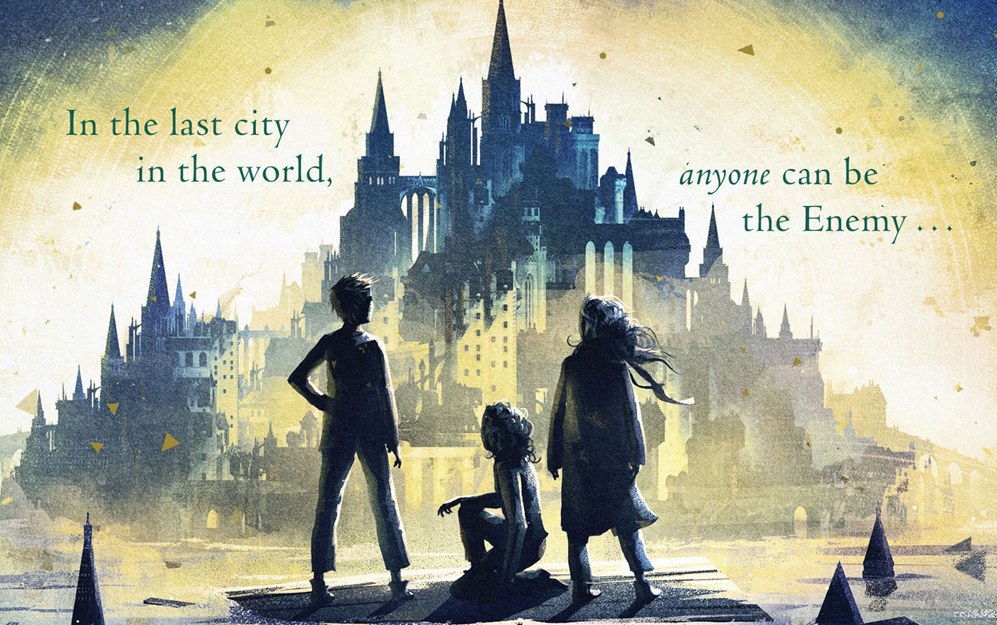 Q&A with Struan Murray
You're a lecturer in biochemistry, so what brought you into writing for children?
As a scientist I spend a lot of time doing experiments, and there is a lot of waiting around, followed by disappointment when the experiments inevitably go wrong. It helped for me to have something else to think about, something I could feel positive about when science wasn't going my way. Telling stories seemed to fit the bill!
What inspired your debut, Orphans of the Tide, and did you enjoy writing it?
It began in 2015 when I was searching for story ideas, and scribbled a doodle of a whale on a rooftop. I was captivated by the idea: how did the whale get there, and why, and what would happen if it died? A few gruesome YouTube videos later, I learned that when whales die on land, they build up with gas, until eventually the pressure is too great… I knew then exactly how I wanted my story to begin: with the threat of an exploding whale.
At the time I'd been toying with another idea, about a young, Da Vinci-like girl inventor, only I couldn't find my way in to the story. With this new idea, I realised I would need a character with enough ingenuity to cut the dead whale open to stop it from exploding. So I joined the two ideas together to create Ellie Lancaster, a young inventor living in a drowned city, where whales swim through the submerged streets.
I think I mostly enjoyed writing it. Writing can be hard work a lot of the time, and while the first draft flew out in an excitable rush, the process of editing, and then trying to actually get the book published, took a long time, with lots of rejection and frustration along the way. I still can't quite believe it's really published!
Can you tell us a little about drawing inspiration from real life to help develop the world you've created?
Visually, the City is very much inspired by Edinburgh, where I grew up. It has the same ancient, gothic architecture and winding narrow closes and streets that cross above other streets. Edinburgh is also a city full of myth; there is literally another city buried beneath it, and whenever I'm back there I find myself wondering what strange mysteries are hidden beneath my feet.
The idea for a submerged city came to me when I was in Stockholm, where there is a museum by the sea (The Vasa Museum) containing a huge, 17th century ship. The imagery of a ship being harboured inside a building by the sea really stuck with me - and so the idea for the City was born. The City also owes a lot of its appearance to Mont-Saint-Michel in France, which becomes an island when the tide comes in.
What other books with great world-building would you recommend?
The world of His Dark Materials is the one I always try to measure my own worlds against. More recently, the worlds of Vasthi Hardy, Thomas Taylor and Aisha Bushby are all just excellent, to name just a few.
If you could step into any part of the City, where would you want to visit?
I would avoid the City at all costs, to be honest - strangers don't tend to last long there. If pressed I would steal Ellie's underwater boat and go whale watching. I've never seen a whale in real life and seeing one remains my top life ambition!
And which character would you like to meet?
Anna! She is mischievous and loyal and brave and would know all the best places to hide from the Inquisition.
What can we expect in the follow-up, Shipwreck Island?
In Shipwreck Island, our heroes have fled the evil Inquisition and the City, searching for some peace and quiet. They find Shipwreck Island, a colourful, tropical paradise ruled over by a mysterious queen. And while this seems like just the place they were looking for, Ellie and her friends soon find themselves caught up in a dangerous struggle for power, and are forced to confront terrible truths from the past…
What kind of books did you enjoy reading as a child?
I was a huge fan of comic books initially, mainly Tintin and Calvin and Hobbes. Of course I grew up reading Roald Dahl - I especially loved Dirty Beasts for the blend of cynicism and humour. When I was a little older, I read Northern Lights and that was so different from anything else I'd read, it changed how I saw storytelling.
Why are you pleased to have won the Branford Boase Award?
One of the best things about the Branford Boase Award is that it celebrates not only the author but the editor too, and understands and recognises that writing is a collaborative process that wouldn't be possible without the commitment, imagination and skill of the editor. Working with Ben has stretched me as a writer and his insight contributed so much to the world of Orphans of the Tide that I couldn't imagine it without him.