Celebrate Harry Potter Book Day 2023 with a virtual lesson
Posted on Tuesday, August 1, 2023
Category: Events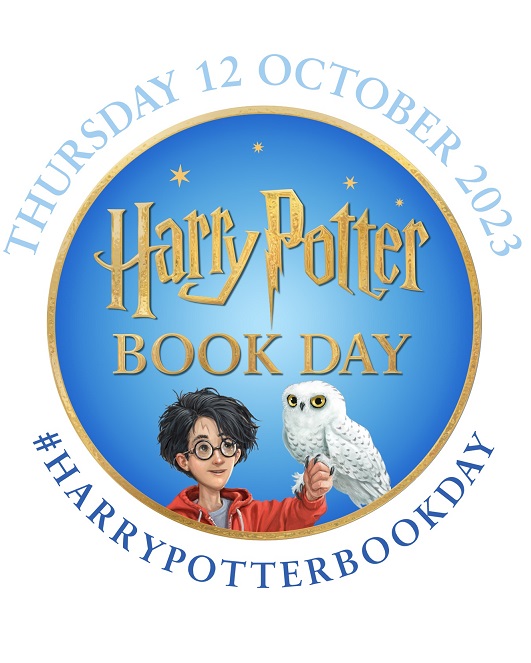 Primary classes will be able to take part in a Harry Potter-themed virtual lesson for schools, hosted by Harry Potter star Evanna Lynch (Luna Lovegood in the film series), on Harry Potter Book Day, Thursday 12th October 2023.
Bloomsbury has filmed a special broadcast for schools to show during (or after) the school day on Harry Potter Book Day to celebrate Harry Potter Book Day this autumn. The virtual lesson has been planned to give teachers a fun and interactive way to share the magic of the wizarding world with the children in their class as part of their Harry Potter Book Day celebrations.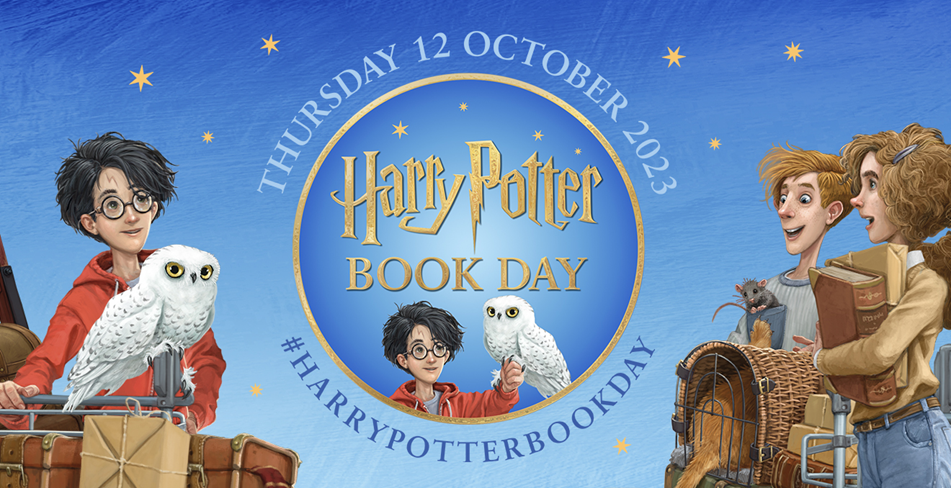 To start the event, Evanna will guide viewers around various magical settings, including the iconic Great Hall and Diagon Alley, before using an extract from Harry Potter and the Philosopher's Stone to lead a creative writing story-starter activity, encouraging children to write and refine their own descriptive text about an imagined magical place.
Evanna will then join Jonny Duddle, Harry Potter illustrator, for a Hogwarts castle draw-along, before viewers are invited to join in with a spell-casting session led by Paul Harris, wand choreographer. Paul and Evanna will show children how to get active and have fun together, while casting well-known spells.
The 40-minute film will be accessible for all children aged seven to 11 years, regardless of their awareness and knowledge of the Harry Potter stories. It will be available via YouTube and via partner Twinkl's website. The online event and supporting resources, created by Twinkl, will be made freely available in advance of HPBD (Harry Potter Book Day). It will be available to any English-language-speaking school globally.
More information will be shared on the Bloomsbury Harry Potter Day website and, to be kept up to date and receive a link to the lesson, teachers can sign up to the Harry Potter newsletter.
The broadcast will remain available beyond 12th October to give schools flexibility in planning their school week. The materials provided by Twinkl have been designed as follow-on learning materials which it says will be 'specifically suited to the needs of age-relevant classrooms all over the world, including all of the UK, USA, Canada, Australia and New Zealand'.  You can find Twinkl's existing collection of free Harry Potter activities and resources here.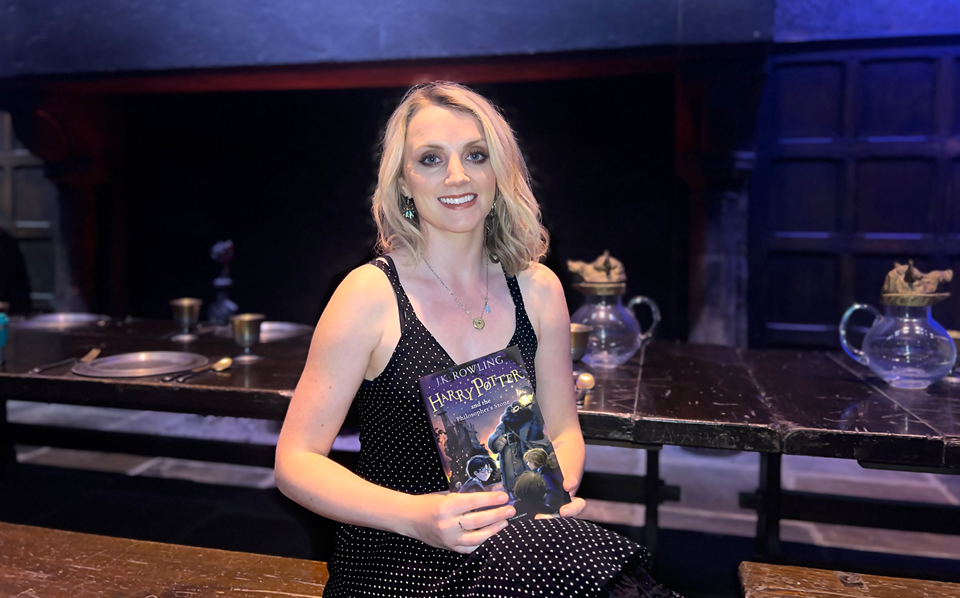 Evanna Lynch (Luna Lovegood in the film series) said, "I fell in love with the Harry Potter books when I was eight, and my appreciation for the magical world and its complex, wonderful characters has only deepened as I've grown older, and revisited them again and again. It would be impossible to quantify the impact these books have had on my life, but suffice to say they made me a lifelong reader and a writer, and that the characters continue to inspire me as an adult.
"As the daughter of two teachers, I love the idea of schools spreading the magic of these books to a new generation of children. I'm delighted to present this special lesson and hope it inspires them to pick up a pen, a book - or even a wand."
The theme for this year's Harry Potter Book Day is Magical Places - encompassing a host of enchanting locations from platform nine and three-quarters to The Burrow, Hogsmeade to the Ministry of Magic. Whether you are a bookshop, library, school or a Harry Potter fan who wants to celebrate at home, there's a whole wizarding world to explore.
This year, Harry Potter Book Day will be celebrated alongside the huge global publication of The Harry Potter Wizarding Almanac; a unique, illustrated exploration of the wizarding world that will appeal to young fans setting out on their first journey to Hogwarts, whilst layering secrets and rich detail for expert readers to discover. Look out for further Harry Potter Book Day events to support the launch.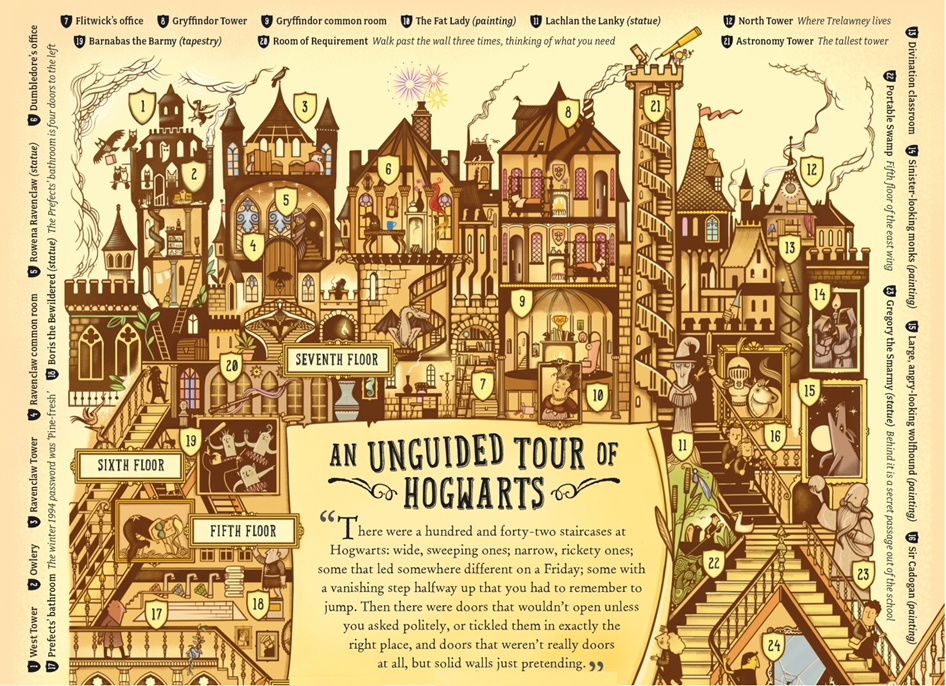 Image from The Harry Potter Wizarding Almanac
Siân Robertson, Harry Potter brand manager, added, "We are so excited to be able to offer this content to schools as part of the Harry Potter Book Day celebrations. We know how busy teachers are and wanted to make it as easy as possible for them to celebrate the day with their classes. By providing a fully formed piece of activity, in conjunction with Twinkl and the Warner Bros. Studio Tour London - The Making of Harry Potter, we hope that children and teachers up and down the country will engage with J.K. Rowling's stories in a new and exciting way, and be inspired to put pen to paper and use their imaginations to create their own magical places."