Create a Picture Book!
Posted on Friday, January 21, 2022
Category: Get Creative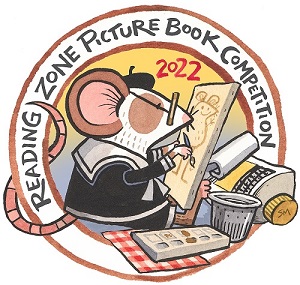 We're challenging children and young people aged four to 18 years to create a picture book for World Book Day!
Children from around the country will become authors and illustrators as they make their first picture book as part of their World Book Day activities on Thursday 3rd March.
The ReadingZone Picture Book Competition 2022, in partnership with World Book Day, is challenging those aged four to 18 years to make their own picture book for World Book Day. They can work on their own, with partners or in a group to create their picture book.
Judging their entries will be acclaimed author and illustrator Sarah McIntyre (Grumpycorn, The New Neighbours and Pugs of the Frozen North).
The competition will close on Friday 22nd April 2022, and the winners will be announced in June. The competition is open to individual children, libraries and schools internationally. Prizes include £100 of books for each winner's school or library, plus a free online author event for the overall winner.
Mini Grey provides tips and guidance in the resources, below, helping children to get started with their picture book projects.
External Link
www.readingzone.com/creative-projects/how-to-make-a-picture-book/