England's public libraries generate billions in value, says report
Posted on Friday, July 7, 2023
Category: News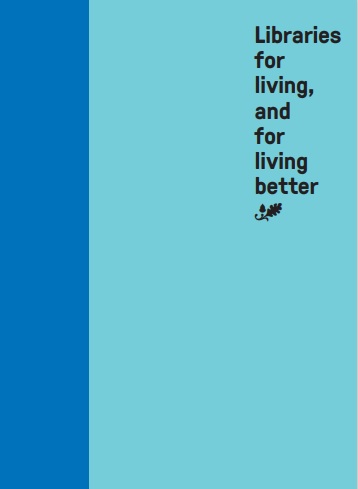 England's public libraries generate value of at least £3.4 billion each year, according to a new report, Libraries for living, and for living better, with research by economists from the University of East Anglia (UEA).
Academics from CreativeUEA and UEA Health Economics Consulting were tasked with estimating the economic value of libraries in the region, which comprises Bedford Borough, Cambridgeshire, Central Bedfordshire, Essex, Hertfordshire, Luton, Norfolk, Peterborough, Southend, Suffolk, and Thurrock library services.
The UEA team, led by Professor John Gordon, developed a new tool that ascribes monetary value to various library activities based on their equivalent commercial rates, the savings they create for taxpayers, and their projected financial impact on individuals. The research focused on three service areas: digital inclusion, children's literacy and health and wellbeing.
A branch library typically provides £1 million in value annually
Through library visits, user interviews and statistical analysis, the authors estimated that a branch library typically provides £1 million in value annually.  Across all of England's 3,000 libraries, this would give a national total of £3.4 billion in value. Using Chartered Institute of Public Finance & Accountancy (CIPFA) spending data for the year 2021/22, this represents a return on investment of at least six times cost.
The report includes a range of case studies across the three service areas, including:
- A literacy programme for teenagers in Suffolk that generated over £300,000 in value for 650 participants.
- A falls prevention scheme in Hertfordshire with 10 participants that produced over £8,000 in value each year through savings to health and social care.
- A Men's Mental Health project in Norfolk that generated value of £60,000 per participant.
- A 'Knit and Natter' group in Clacton that generated over £30,000 of value by reducing the impact of loneliness on healthcare, productivity and wellbeing.
- Cambridgeshire's mobile library service that produced value of over £300,000 each year for more than 6,000 users.
The research comes as local authorities, which run almost all public libraries, grapple with unprecedented financial pressures. Libraries Connected says the UEA analysis makes a powerful case for increased local and national investment in the library network.
Libraries for living, and for living better was commissioned by Libraries Connected East, the eastern regional network of charity Libraries Connected. The project was funded by library services in the East of England, with a £30,000 contribution from Arts Council England.
Download a copy: Libraries for living, and for living better