Information Book Awards 2021 winners announced
Posted on Thursday, November 25, 2021
Category: Book Awards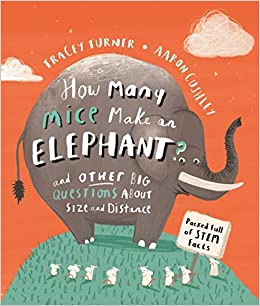 The winners of the 2021 Information Book Award (IBA) have been announced by the School Library Association and sponsors, Hachette Children's Book Group, and Peters.
The annual Information Book Awards emphasise the importance of non-fiction by celebrating the best children's information books available.  The awards are divided into three age categories and judged by a panel of educators. As well as judging the quality of the text and illustrations, the awards also consider accuracy, bias and currency alongside areas such as indexes, glossaries, content and whether it is likely to fire the enthusiasm of the young reader.
The SLA also provided book packages of the shortlist to 24 schools, in order to help more schools get involved in the award.  Children had the opportunity to vote for their favourite book, from the shortlist of 11 titles, in order to determine an additional Children's Choice winner in each age category.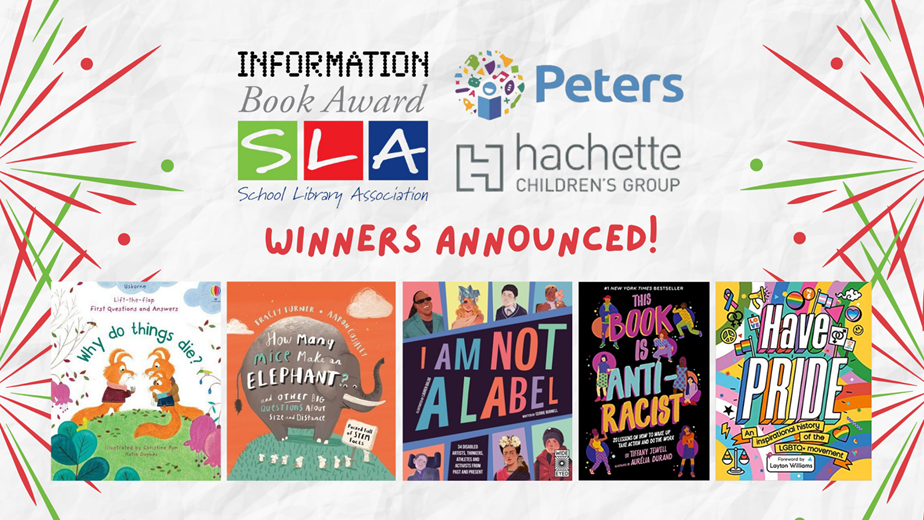 Category Winners
The 13-16 age category has been won by Have Pride by Stella Caldwell and Sue Sanders (Welbeck Publishing), which the judges hail as "a valuable resource for research, an uplifting leisure read, and an affirming and informative guide for young people examining their own identities".
The winner of the 8-12 age category is How Many Mice Make an Elephant? by Tracey Turner, illustrated by Aaron Cushley (Pan Macmillan), which the judges praise as "guaranteed to engage even the most reluctant of young mathematicians", making it "the perfect choice for classrooms or school libraries".
The winner of both the 0-7 age category and the winner overall is Why Do Things Die? by Katie Daynes, illustrated by Christine Pym (Usborne). A rare topic to be so directly addressed for young readers, it was praised by judges for its "gentle, non-judgemental" tone and brilliant lift-the-flap format that provides "additional depth and relatability to the examples and discussion points within".
Children's Choice Winners
Following the votes from children across the UK, Why Do Things Die?, was also chosen by children as the Children's Choice Winner in the 0-7 category. The Children's Choice winner for both the 8-12 category and Overall Winner is I Am Not a Label by Cerrie Burnell, illustrated by Lauren 'Emel' Baldo (Wide Eyed Editions). And finally, This Book is Anti-Racist, a striking and heartfelt guide for teenagers to actively work against racism by Tiffany Jewell and illustrated by Aurélia Durand (Frances Lincoln), won the Children's Choice for the 13-16 age category.
Hachette Children's Group Award for Outstanding Contribution to Information Books
Launched in 2017, the Hachette Children's Group Award for Outstanding Contribution to Information Books is given to an eminent UK writer or illustrator of information books for children, to mark an exceptional contribution to excellence in their field. Following in the footsteps of Nicola Davies, Nicola Morgan and Marcia Williams, along with last year's winners, Mick Manning and Brita Granstrom, the 2021 award went to author Anita Ganeri.
Known for her lively writing style and ability to relate sophisticated subject matter in an accessible and engaging way for children, Anita is the recipient of a Blue Peter Book Award for a title in the highly successful Horrible Geography series. With over 300 titles to her name, Anita has also written extensively on subjects such as history, religion and PSHCE topics and is a true champion for children's non-fiction.
SLA CEO, Alison Tarrant, says: "I am delighted that the winner this year is for our youngest age range. There can often be an assumption that the younger the reader the less that is required, but this is not the case. Why Do Things Die? is a shining example of how to deliver information to readers with the utmost respect and care for them. Children's books are vital in supporting the reader through developments which, in many cases, will live with them for their whole lives. I am proud that the Information Book Award not only showcases so many wonderful examples, but also supports schools in engaging with them."