Read Hour returns in September 2023
Posted on Friday, May 12, 2023
Category: News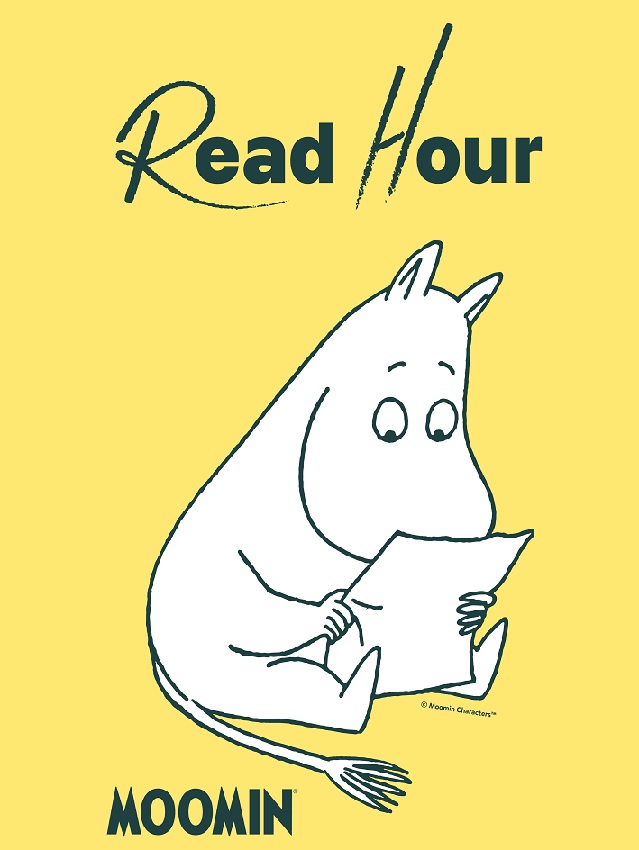 Read Hour will be returning for its third year in the UK this September, following what it says has been a 'hugely successful' campaign to encourage people of all ages to set aside an hour to read on UN International
Literacy Day.
Read Hour was originally launched by Finland's Children and Youth Foundation in 2019 to raise awareness about the importance of reading and to inspire children and young people to read more. Everyone is encouraged to put an hour aside to read on 8th September.   While the official Read Hour will be held between 2pm and 3pm, schools and families can hold their own Read Hour at any time that suits them.
In its inaugural year in the UK in 2021, Read Hour generated over 1.7 million UK social media impressions and 32 UK partners including literacy organisations, publishers and bookshops took part.
The initiative to launch Read House in the UK has been sponsored by Moomin Characters, although this will end this year. A statement from Moomin Characters says, "Being able to express yourself is one of the most important things in the world: it allows you to communicate your hopes and dreams, relate to others, engage with the big issues of our times, and create change. To express yourself, you first need to learn to read and write."