ReadingZone relaunches
Posted on Monday, March 22, 2021
Category: News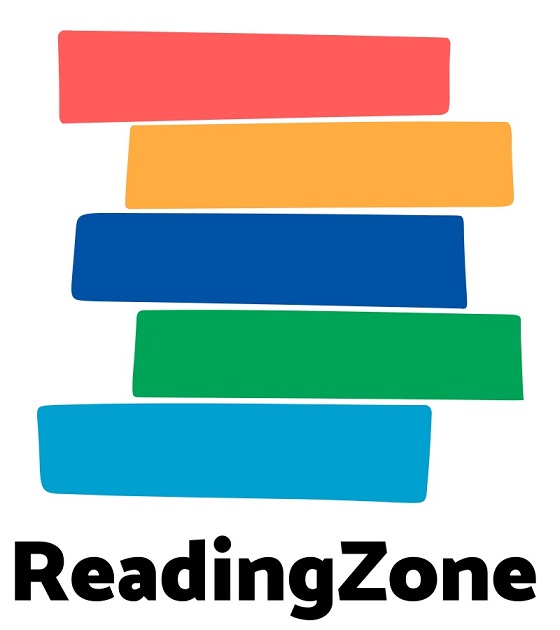 ReadingZone's work to support children and young people in reading for pleasure is expanding, following a significant Arts Council grant to relaunch the website.
ReadingZone is used in schools and homes nationwide for children and teenagers to browse books, download chapters and discover new authors. Now we're adding author videos and young people's own material into the mix across the redesigned website.
We want to provide space for authors, illustrators and all storytellers to introduce their books themselves as part of the process of bringing books to life for young readers.
ReadingZone has worked with specialist partners including Listening Books, A Tale Unfolds and Fun Kids to create resources that families and schools can use to encourage children and young people into books through different media, whether that's creating book trailers or vlogs, podcasts or audio books.
"Give them a book and find out which platform they want to take the text into. We can celebrate what they create on the ReadingZone website, or they can simply share their work with friends and family," says ReadingZone editor Caroline Horn.
The relaunch builds on ReadingZone's current range of resources to support engaged as well as more reluctant readers, including:
• Book recommendations
• Reviews
• Author features
• Videos and vlogs
• Resources
"With new research* confirming that just under a quarter (23%) of children and young people read for pleasure, we all need to find new ways to bring children into reading", says Horn. "Our aim with the relaunch is to find a way to support children and teenagers who aren't drawn to reading, as well as supporting children who love to read."
For families, ReadingZone will share regular tips from specialists including teachers in supporting young readers, together with book recommendations from parents and booksellers who know what children are reading and enjoying.
There's more to come, with resources to support schools and author events to be added over the coming months, and further developments planned.
"We are already working with schools to deliver a regular online Bookclub for author events, and we are exploring other projects to help bring books to life for children and young people."
*Research from Farshore and Nielsen Book's 'Understanding the Children's Book Consumer'