School Library Association
Posted on Tuesday, March 16, 2021
Category: Organisations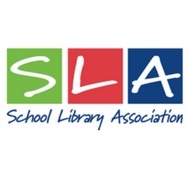 The School Library Association believes that every pupil is entitled to effective school library provision.
The School Library Association states that it is committed to 'supporting everyone involved with school libraries, regardless of their role as the educational, emotional and developmental benefits of a school library deserve to be felt by all children'.
The SLA operates through regional branches and offers its members training, an advice line, publications on key areas plus resources and support documents, and a regular journal and newsletter.
The SLA is also an advocacy body,  supporting and promoting school libraries on the ground and within campaigns such as Great School Libraries.
The organisation runs three Awards: the Information Book Award; the School Librarian of the Year and the Inspiration Award (for library design), and it supports the Pupil Library Assistant Award.