SLA Virtual Weekend Course: Empowering Pupils for the Future
Posted on Friday, May 12, 2023
Category: Events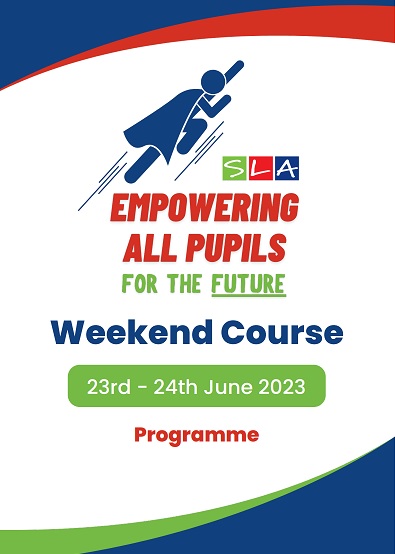 Join the School Library Association's virtual Weekend Course: Empowering All Pupils for the Future, on 23-24th June 2023, to hear from school librarians, authors and publishers about how to make your school library future perfect! 
Keynote speakers will include authors SF Said, Simon James Green and Jeffrey Boakye as well as former SLA School Librarian of the Year Kristabelle Williams and teacher Adrian Bethune.
The publisher roadshow and supplier showcase will precede the weekend, on 8th June and 15th June respectively.
Sessions during the weekend will include a 'Show Your Impact' workshop; talks from SLA members on 'How I empower my students'; Simon James Green will speak on 'Empowerment through choice and representation'; Atinuke will run a Q&A on 'Brilliant Black British History'; publishers will present on 'Empowering teens through fiction'; and pupils will talk about how school libraries empower them.
Download the full programme and costs.  
Booking deadline:  29th May 2023
Visit the SLA website to book.  Tickets will provide access to the two-day event until October half term.