The Klaus Flugge Prize 2023 shortlist has been announced
Posted on Wednesday, May 17, 2023
Category: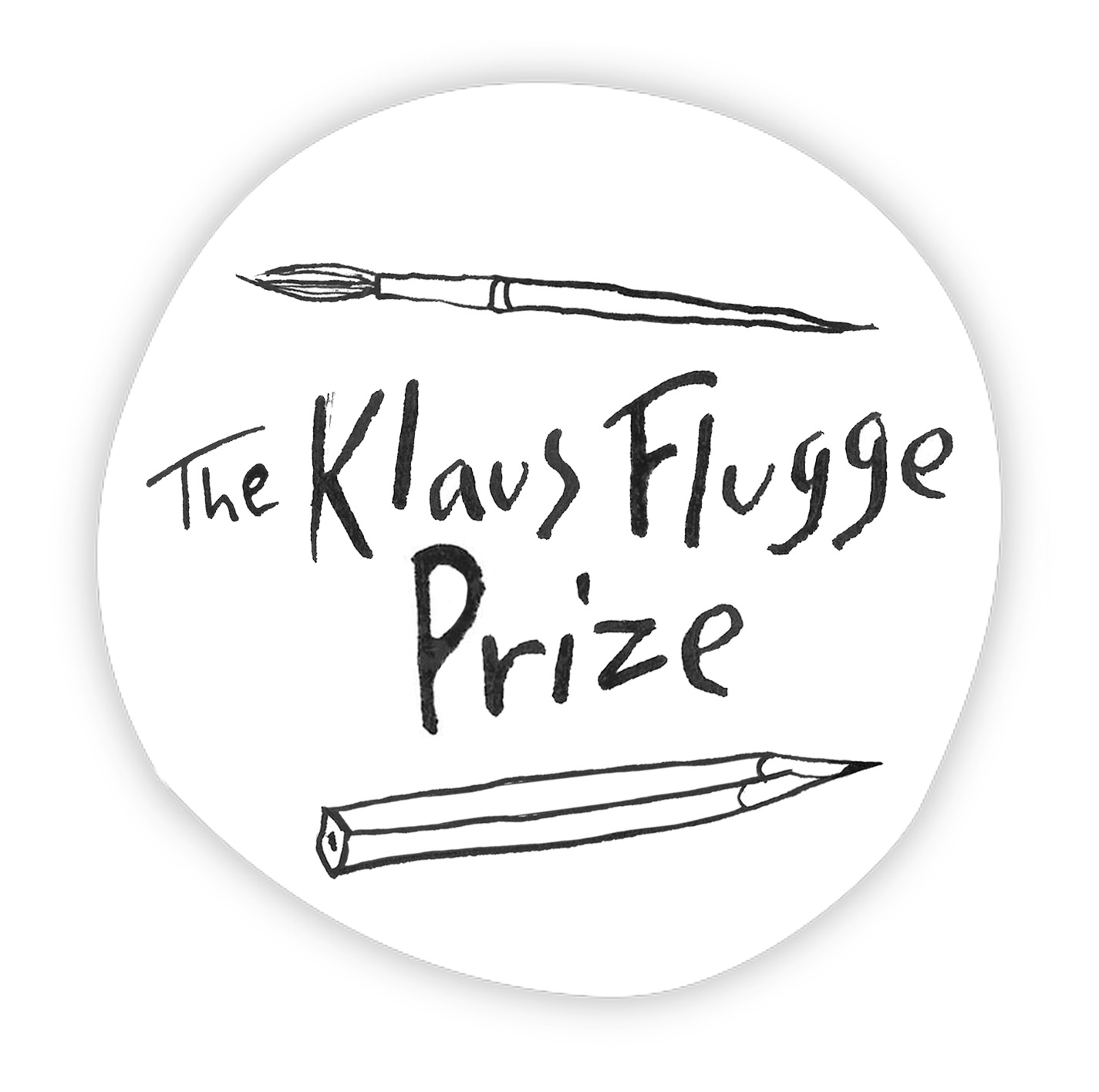 The shortlist for the Klaus Flugge Prize has been announced, recognising the most promising and exciting newcomer to children's picture book illustration. The prize was set up to honour Klaus Flugge, founder of Andersen Press and a leading light in the world of children's publishing and illustration.
From a longlist of 15 picture books by debut illustrators, the panel of judges have chosen five to shortlist. The judges were looking for freshness and technical skills as well as a talent for creating character and in storytelling. The winner will be announced at a ceremony in London on Wednesday 13 September 2023 and will receive a cheque for £5,000.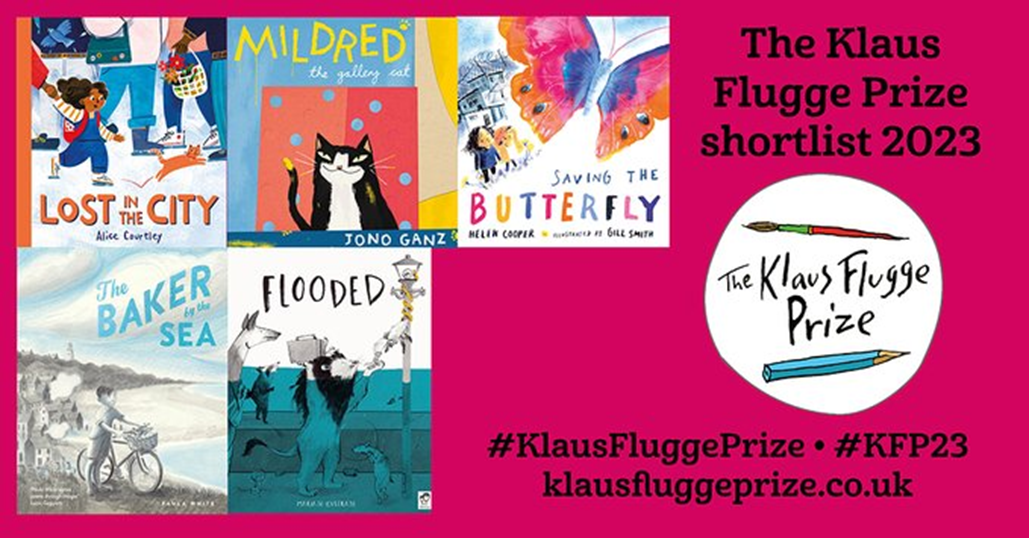 The five shortlisted books star a boy helping his father bake bread for the people of a small fishing village; a little girl exploring the city with her Gran and adventurous orange kitten; and Mildred, a gallery cat with an urge to create great art. Demonstrating picture book creators' ability to explore contemporary issues, in Saving the Butterfly, two young refugee siblings are inspired to find new hope for the future, while animals of all kinds work together as their city is submerged by rising waters in Flooded.
The five shortlisted books are:
Lost in the City, by Alice Courtley, editor Elaine Connelly, designer Izzy Jones (Orchard Books)
Maya is a bit nervous about a trip to the big city, but little kitten Sammy, who's stowed away in her bag, has no fears. Chasing Sammy leads to fun adventures, and a spot-and-find game for readers too. The judges admire Alice Courtley's control of the story, and her use of composition and colour. They praise the consistency of the lively world she creates.
Mildred the Gallery Cat, by Jono Ganz, editor Cherise Lopes-Baker, designer Roanne Marner (Tate)
Inspired by the real gallery cat of Tate Modern, Jono Ganz's story describes what Mildred gets up to when all the visitors have gone home. As she explores the different rooms, she wonders if she too could be an artist, and what it takes. The judges love the exuberance of the story and its joyous, playful communicativeness. The design skilfully maintains a balance between control and chaos.
Flooded, by Mariajo Ilustrajo, editor Lucy Brownridge, designer Karissa Santos (Frances Lincoln Children's Books)
It's business as usual for these animals even as their town is flooded. Preoccupied by their own concerns, they deal with the practical inconveniences of rising water in humorous and inventive ways until finally they listen to the one voice urging action, and work together on a solution. This is an important story, cleverly told and beautifully drawn, say the judges, full of little details that allow children to explore its world, even if they can't yet read the story.
Saving the Butterfly, by Gill Smith, written by Helen Cooper, editor Denise Johnstone-Burt, designer Louise Jackson (Walker Books)
Two young siblings are rescued from the sea and start a new life in a new country. The older struggles, choosing to stay in their dark house until her little brother brings her a beautiful butterfly and new hope. This is a special book, say the judges. Smith handles a difficult subject really well. The illustrations are atmospheric and expressive, and we connect with the characters.
The Baker by the Sea, by Paula White, editor Ruth Symons, designer Genevieve Webster (Templar Books)
Written in homage to her grandad and a tribute to an enduring way of life, Paula White's book describes a young boy helping his father, the baker in a fishing village. The boy thinks fishermen have the most important job, but working with his father changes his perceptions. The judges admire the lyrical depiction of the landscape, the strong sense of place and the rolling tempo: 'It works magic'.
This year's judges are award-winning illustrator Lydia Monks; Joseph Namara Hollis, winner of the 2022 Klaus Flugge Prize; Urmi Merchant, founder and owner of independent bookshop Pickled Pepper, London; and Dr Sarah McConnell, course leader of the Masters in Illustration course at Nottingham Trent University.
The shortlist "celebrates community, creativity and adventure", said Julia Eccleshare, chair of the judges. "Here are books that are sophisticated, playful, serious. The five illustrators are technically accomplished but bring a freshness which is very exciting." She added, "At a time when it is particularly hard for new talent to break through, we are grateful to Klaus Flugge for his generosity in sponsoring the Prize and for his lifelong support for authors and illustrators."