World Book Day 2022 £1 books
Posted on Wednesday, September 22, 2021
Category: News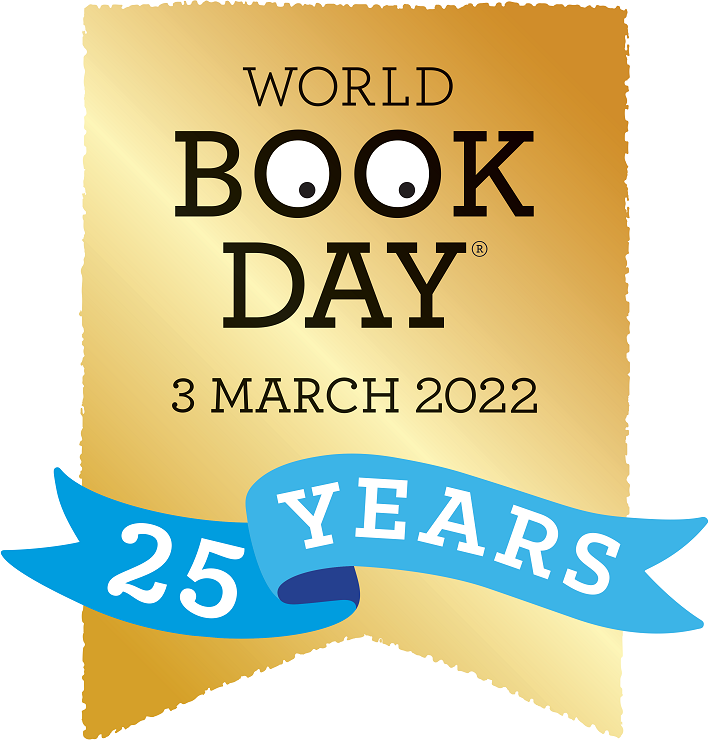 World Book Day celebrates its 25th birthday on 3rd March 2022 and everyone is invited to join the party!
The charity's biggest campaign to date will focus on the helping children discover a love for reading, while providing more opportunities than ever to get their own £1 book and get involved across a huge range of fun reading activities.
£1 World Book Day books for 2022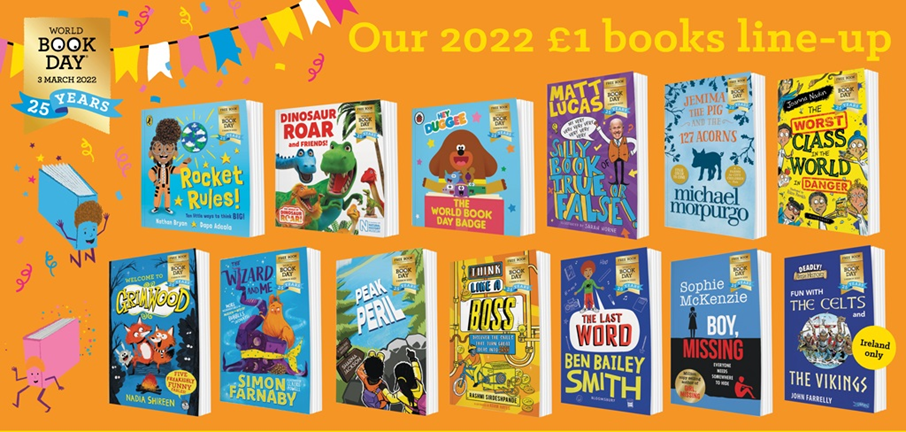 With the core message of You Are A Reader, World Book Day has a particular focus on reaching children from disadvantaged backgrounds. The charity's 2022 campaign will aim to encourage parents and carers to support reading at home, helping them to feel more confident in reading together for a few minutes every day. Reading for pleasure is the single biggest indicator of a child's future success - more than their family circumstances, their parents' educational background or their income.
Inclusive stories
The 2022 £1 books, authors and illustrators reflect the energy and diversity of children's literature in the UK and Ireland today. In its 25th year, World Book Day will highlight the importance of all children having the opportunity to own and be inspired by inclusive stories.
World Book Day 2022 will bring a mix of digital events, influencer engagement and live experiences to help children and families get involved with authors, illustrators, publishers, retailers including high profile readings, author events, bookshop activities and two special live events - watch this space!
There will also be a renewed focus on those from disadvantaged and low-income backgrounds, with projects planned across 15 key communities in the UK to help inspire more children and families to read, and the provision of books for prisons.
" There are many kids who do not have so many books at home."
Author Michael Morpurgo, who has written a £1 book for 2022 (Jemima the Pig and the 127 Acorns), said, "World Book Day is a moment when we sound the trumpets for books and children, bringing children to books and books to children... There are many kids who do not have so many books at home. This is a wonderful way for children to access and enjoy books." Watch a World Book Day video with Michael Morpurgo.
Sharna Jackson, whose £1 book is Peak Peril, added, "I absolutely love World Book Day and everything they do; they work really hard to get books into the hands of children who need them the most, opening up imaginations and opening up worlds." Here's a video with Sharna Jackson.
Find out more about World Book Day 2022 in this short video: