Write a letter home
Posted on Thursday, May 13, 2021
Category: Writing Activites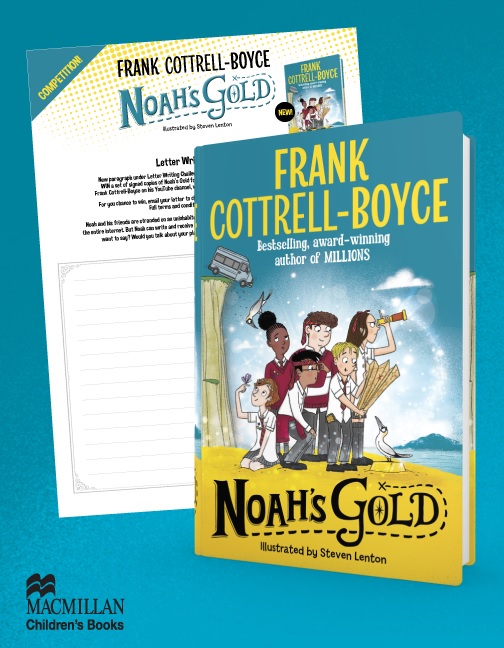 Here's a letter-writing challenge from publisher Macmillan!
To celebrate the publication of Noah's Gold by Frank Cottrell-Boyce, with illustrations by Steven Lenton we are inviting schools, libraries and parents to encourage children to enter our letter writing challenge, inspired by the adventures of Noah and the gang. 
The lucky winner will win a signed classroom set of Noah's Gold, plus the opportunity to interview Frank Cottrell-Boyce on his YouTube channel. Entries should be emailed to [email protected] by 11th June.
Noah and his friends are stranded on an uninhabited island with no means of communication as Noah has broken the entire internet. But Noah can write and receive letters. Imagine you are the one writing home - what would you want to say? Would you talk about your plans for rescue, or who's in charge or what you're eating?
Use this competition sheet to write your letter home: