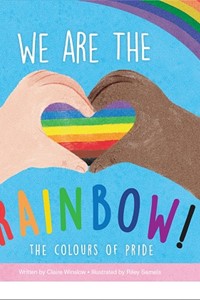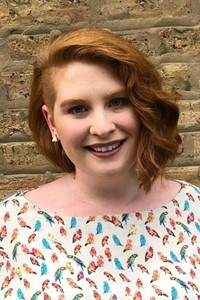 About Author
Claire Winslow's We Are the Rainbow is a gorgeous introduction for young children to the colours of Pride. Claire is a writer and editor who loves to create stories that help kids feel like their voices are heard. She lives in Chicago, Illinois, where she watches a lot of movies and bakes a lot of bread.
Interview
We Are the Rainbow (Sunbird Books)
March 2022
We Are the Rainbow: The Colours of Pride explores the LGBTQIA+ flag, and what its symbolism and history is, while also teaching children about colours. We asked author Claire Winslow to tell us more.

Q&A with Claire Winslow
1. What brought you into writing for children? Do you do other kinds of work as well?
Books were a huge part of my childhood. So many of the books that I read growing up shaped the way that I see the world. At the start of my career, I spent some time working as an Education Assistant in an elementary school. This experience opened my eyes to the way that stories can be used as a way into difficult but important conversations. So now, as a writer and editor of children's books, I am truly honoured to have the opportunity to bring stories into kids' lives.
When I write, I write for those children that I worked with, as well as the child that I used to be. I think about my past-self and the stories that would have made me feel seen and listened to.

2. Can you tell us about your new book, We Are the Rainbow? Why did you want to write it?
We Are the Rainbow: The Colours of Pride is a board book that explains the meaning, symbolism, and history behind the colours of the LGBTQIA+ Pride flag, while also serving as a concept book about colours. A portion of the proceeds from the book are being donated to the Trevor Project, to support their work with LGBTQIA+ youth in crisis. As a queer person, I wanted to write this book as a celebration of the love and acceptance of the LGBTQIA+ community, and share that warmth with children and families.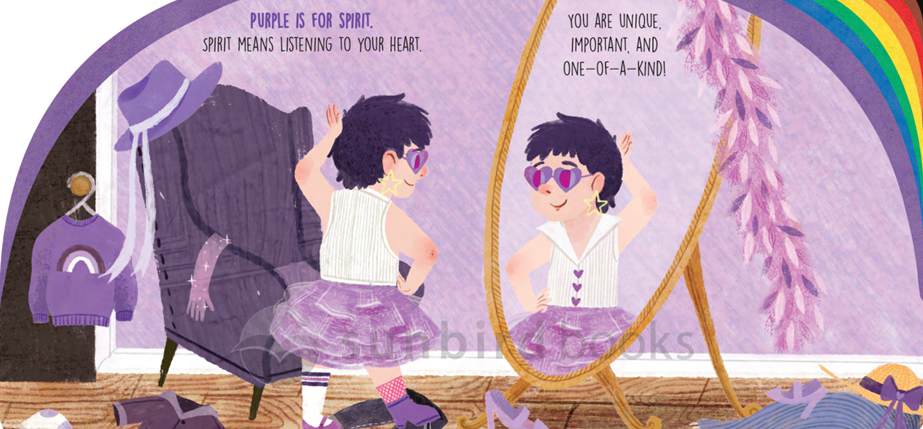 3. Why did you decide to focus the book's structure on the LGBTQ+ flag?
I have always loved the symbolism behind the colours of the rainbow flag, and I think it serves as a lovely primer for the values of the LGBTQIA+ community. It's a powerful symbol that grows all the stronger when you learn about the history and meaning behind it. And of course, the bright, beautiful colours felt like a natural place to begin when writing for such a young audience.

4. What did you think about the illustrations by Riley Samels? Any favourite spreads from the book?
I am absolutely in love with Riley's illustrations! He took my vision for the book and made it even more beautiful than it was in my head. It's tough to pick a favourite, but I really love the warmth and tenderness of the orange spread, as well as the sense of love and community that I see in the blue spread.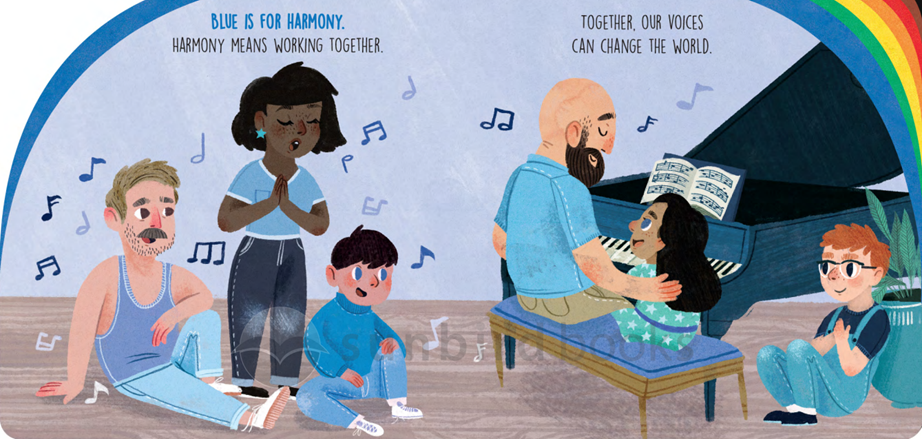 5. Does one line stand out for you from We Are the Rainbow?
I think my favourite line of the book was actually the very first line that I wrote! From the earliest planning stages, I knew that the book would end with the line, "We are proud. We are loved. We are the rainbow!" Which, of course, also inspired the title. I think that line really embodies the message of positivity and self-love that I hope to share.

6. What would you like young children and their families to take from the book?
The message I would most like to convey is to love yourself, and love those around you. I want children to feel confident, empowered, and unapologetically themselves.
The last spread of the book contains a brief timeline of the history of the pride flag and its different iterations. I would love for children to come away from that with a curiosity to learn more about queer history, and the ways that this community has grown and changed over time.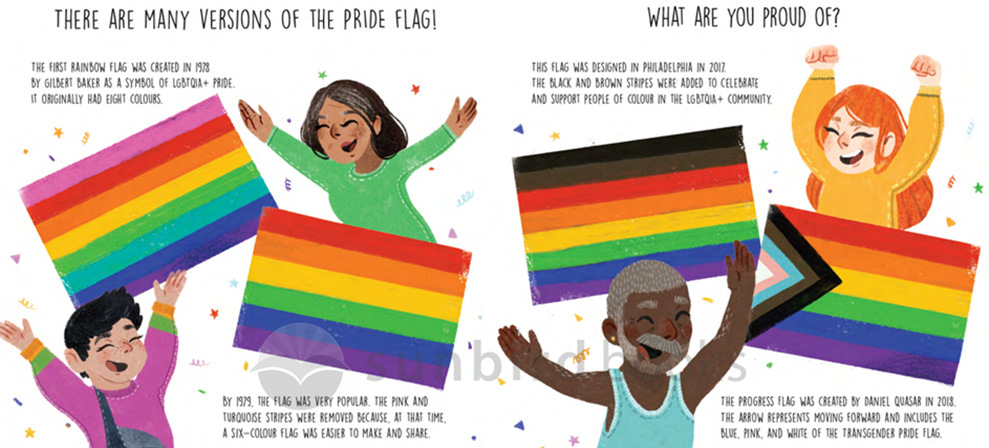 7. Why is it important to start the message about acceptance so early in a child's life?
I believe it is crucial to introduce messages of diversity and acceptance early and often. We need to be open and honest with children, recognizing and celebrating our differences. Then, when the child is old enough to begin having tough, but essential, conversations about prejudice, oppression, and the roles they play in our society, that child will already have the tools and the words to approach that conversation with openness and empathy.

8. What other kinds of activities can families and schools do to share the message on diversity and acceptance?
I know that I am probably biased, but I think that stories can be such a powerful tool for fostering empathy and understanding. I believe that reading books, as well as watching movies and TV shows that amplify the voices of diverse groups, can build a strong foundation of acceptance for any child. I would also suggest taking children to cultural events like festivals and concerts, as well as introducing them to the world of activism through protests and rallies.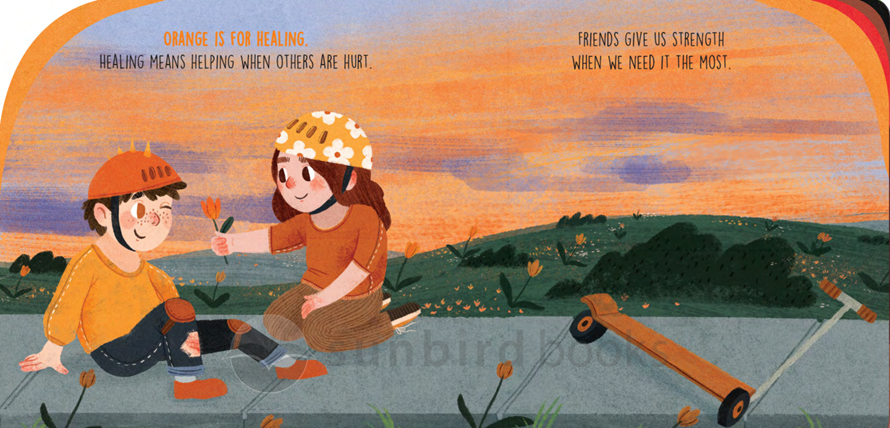 9. Do you have more books about diversity and inclusion planned?
I try really hard to incorporate those lessons into everything that I write, even when diversity and inclusion are not the main focus of the story. For example, my other most recent book is called Home Is Where the Hive Is (also published by Sunbird Books in Spring 2022). On the surface it is a picture book about a honeybee and her experience of habitat loss. My hope is that the environmental message can live in tandem with a more subtle lesson about the struggles of those who have been displaced, and the importance of creating welcoming space for migrants and refugees within our communities.

10. What do you enjoy doing when you're not at your desk?
I love making things! So, when I am not making books, I spend a lot of my time on other creative endeavours. I love to bake cakes and bread, as well as knit, embroider, and sew. I also really enjoy movies, board games, and puzzles, and when it is safe to do so, I love to travel and explore new places!
Author's Titles