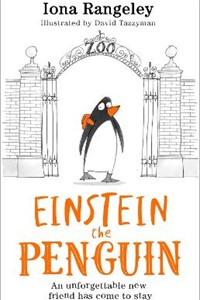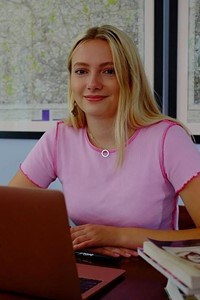 About Author
Iona Rangeley has just finished studying English at Oxford. She has wanted to be a writer since her debut novel Sam and the Pig, which she wrote when she was five. Iona started writing Einstein the Penguin when her final exams came along, because it was more fun!!
David Tazzyman is an internationally acclaimed award-winning illustrator.
Interview
Einstein the Penguin (HarperCollins Children's Books)
November 2021
Einstein is a loveable new character in children's books who turns up at the door of the Stewart family one day, and refuses to leave until they help him solve a mystery, but are siblings Arthur and Imogen up to it? Expect penguins, giggles, plenty of red herrings - and lots of fish in general - in this funny, warm mystery for young readers.
In this video, author Iona Rangeley tells us more about her debut, Einstein the Penguin, and reads from the start of the novel.
Q&A with Iona Rangeley
1.  How did you start writing for children?
I can't remember ever not wanting to be a writer, but the specific children's writing ambition started when I joined a poetry society at university, where we would anonymously submit poems we had written. I started with a children's poem about a cat I had written a couple of years earlier whilst at school and it went down really well, so I wrote more and eventually tried to turn them into a book, which I ended up sending to my (now) agent Eve. 
 
2.  What is it like to be a published author so young? 
I'm 23, and I'm still getting used to it, so I'm not completely sure yet. I think it makes some things more nerve-racking but it also surprises people which is quite fun. It's definitely very exciting! 

3.  What are your top tips for young aspiring writers?
Read and write as much as you possibly can and never be embarrassed to have a passion! Show your work to other people if you're confident enough, but it's okay to just do it for yourself too - as long as you believe you can do something, that's what matters. 

4.  What inspired your story, Einstein the Penguin, about a penguin who loves to travel?
I always struggle to track my inspiration down to any one thing. I wanted to write something that was a bit of a modern Paddington, and I wanted strong characters with a love of adventure and lots of humour. The story seemed to form itself out of the various things that I wanted.
I suppose the travel part was inevitable because I wanted it to be about a little penguin (they're so cute) but to be set in London.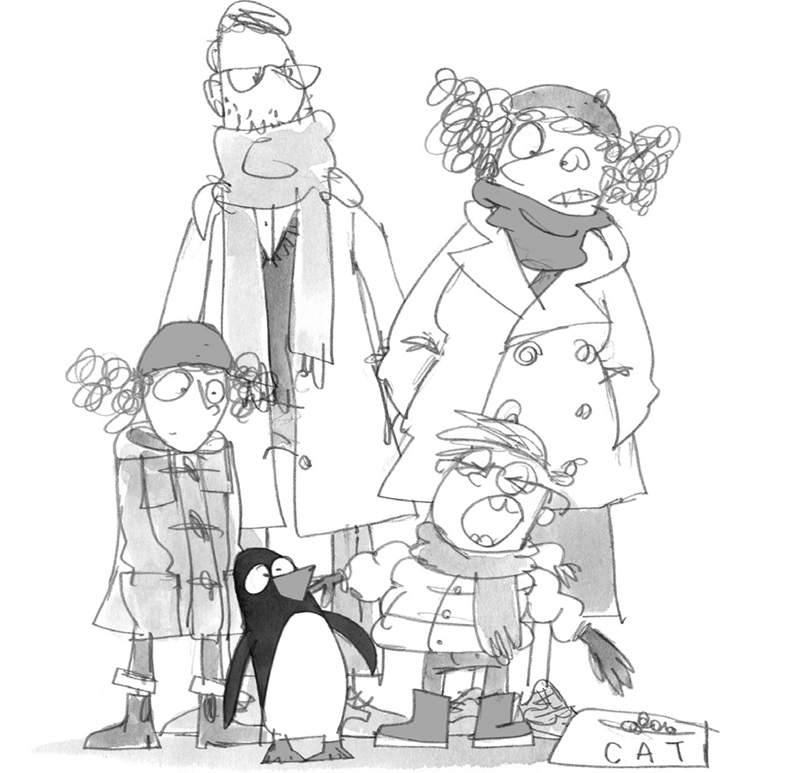 5.  Did you love stories like Paddington or Mary Plain as a child? What kinds of stories did you most enjoy  reading?
Although Paddington was obviously an inspiration for Einstein, it wasn't my favourite book when I was a child. I particularly loved the Mr Gum books (one of the many reasons it's so great to have David Tazzyman as an illustrator!) and the How To Train Your Dragon books. I also liked classics such as Anne of Green Gables and Alice in Wonderland. 
6.  Have you seen penguins in the wild? Why did you want to make your main character a penguin?
I have never seen penguins in the wild, but I have seen them in the zoo. I think the great thing about penguins, particularly for a children's book, is their human quality. They look a bit like little men in suits, so it's easy to imagine them as semi-human characters. It's the same reason why bears work in Winnie-the-Pooh and Paddington. 
 
7.  What are your own childhood memories of visiting a zoo, and which animal enclosure would you want to see?
My mum always tells this story about me dropping my strawberry ice cream into the monkey enclosure at the zoo in France, which I don't remember. I would love to see a polar bear (like Imogen in Chapter One) but do find the idea of them being stuck in a zoo quite sad. 
 
8.   Is the family in Einstein the Penguin, the Stewarts, based on your own family?    
Not completely, but definitely a bit. There are aspects of Arthur that are like my brother when he was little, my parents' obsession with tea is a bit like Mr and Mrs Stewart's, and their relationship with the dog (who is the most spoilt animal in the world!) is a bit like the Stewarts' with Einstein.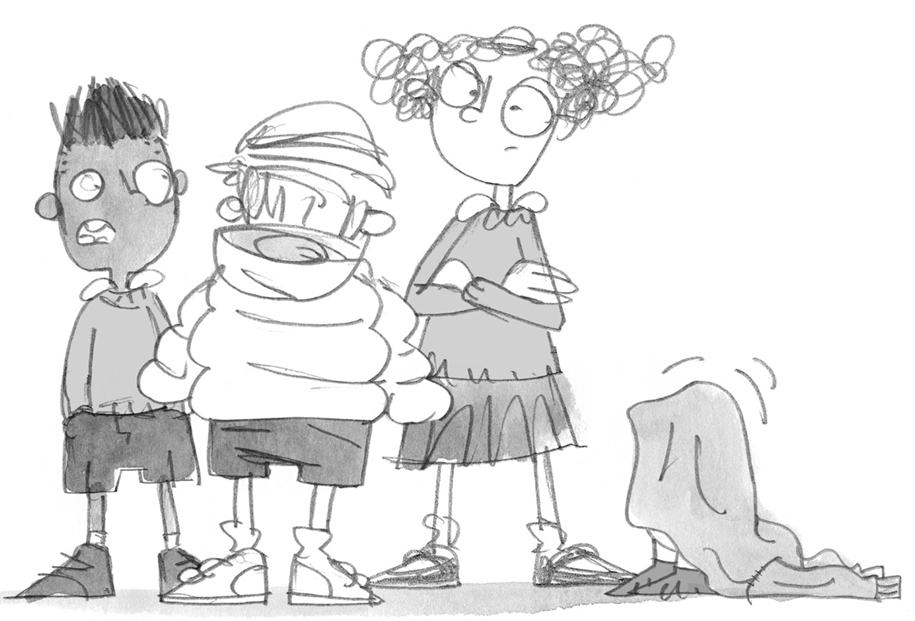 9.  Is it difficult to have a lead character - Einstein - who doesn't speak?
I think the challenges it creates are also what lends the book a lot of its plot, mystery and humour, so whilst it can be difficult at times I think this particular book would be harder to write if Einstein could speak. One of my favourite things about Einstein is that whilst he's human-like in many ways, he's also just a penguin being a penguin.

10.   How would you cope with the arrival of Einstein at your front door?
I would probably make him a bed out of a blanket and a cardboard box and find him something to eat from the larder, which is what I did with a moorhen chick my dog tried to eat when I was nine. Given that I'm not nine anymore, I would probably behave like Mr Stewart and try to call the zoo. 

11.   Will we be hearing more about Einstein and the Stewarts?
Absolutely! There are two more books and many more adventures to come. 

12.  What do you think of David Tazzyman's illustrations? 
They're so brilliant and really bring the story to life in ways I couldn't have imagined. I love the big street scenes - Bill finding the poster in London and the family walking through Edinburgh -  and Lucinda the scary dinner lady. Einstein's selfies are fantastic too.
 
13.   Are you planning to write full time, or do you have other jobs?
I currently work part-time at a PR Agency as well as writing, which works well because I like to keep busy and don't want to be stuck at home all day. I will most likely write full-time at some point in the future, but at the moment I don't feel there's any rush. 
 
14.   Where do you prefer to write?
For the past year I've mostly been writing at my desk in my room, but I'm trying to find new places to write as it can get a little claustrophobic. I used to like writing in coffee shops but haven't found a favourite yet in London. I just got a British Library card so I'm trying that out too! 

15.  What kinds of things do you enjoy doing when you're not writing?
Writing has been pretty much my only hobby for so long that I'm still getting used to the idea that it's actually now a job! I like reading (obviously), walks and runs, baking and seeing my friends.
Author's Titles