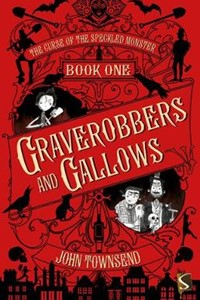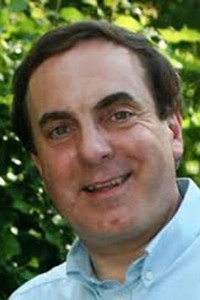 About Author
After life as a secondary school teacher, John became a full-time children's writer in 2003 and has now published about 300 titles; from little books for little people, quick reads for reading schemes to plays, information books, novels and comic verse.
Many of John's books are designed to tempt even the most reluctant reader and to 'switch on the switched-off'. With all his visits to schools and libraries around the UK, John had been involved with literacy projects to engage children with reading and to make them dribble with excitement at the merest glimpse of a book!
As a fan of 'laugh and learn', John has written the 'Truly Foul Facts and Cheesy Jokes' series on a wide range of subjects - designed to make readers groan, chuckle and scream.
Learning through funny poems, rhymes and rhythms are all part of the mix in 'Tickling with Words' and 'Pickling with Words', with their stylish and wacky illustrations.
Some of John's information books are more like inFUNmation - with all sorts on the weird, wonderful and wacky. From amazing animals and scary science to hysterical history with just a dash of the stupendously serious, they cover a fair mix of subjects and the odd mystery thrown in. His scary stories and adventure tales have even been known to give nightmares... though mainly to teachers.
Author link
Interview
GRAVEROBBERS AND GALLOWS
(THE CURSE OF THE SPECKLED MONSTER series)
SCRIBO
JULY 2018

GRAVEROBBERS AND GALLOWS - the first in the series THE CURSE OF THE SPECKLED MONSTER - is a gripping and atmospheric novel for readers aged 9+ that takes us back to Dickensian England; a time of smallpox, graverobbers and the hangman's noose...
Cephas Catchpole is a young orphan and chimney sweep who is 'rescued' by grave robbers after he is accidentally buried alive, when his master - a chimney sweep - believes him to be dead. But while he has escaped the chimneys, Cephas's new life brings other, greater, dangers.
We asked author JOHN TOWNSEND to tell us more about GRAVEROBBERS AND GALLOWS and writing historical fiction:

Q: What kinds of books did you enjoy reading as a child?
A: Anything set in the great outdoors, especially with animals. 'The 101 Dalmatians' was a favourite read. Cruella is such a great villain, too.

Q: Your books cover a spread of genres - fiction, non fiction and poetry - as well as subjects. Do you have a favourite?
A: Hmm - that's tricky. Non-fiction is great for discovering all kinds of weird and wonderful real stuff, while fiction, poetry and plays are best for letting the imagination run totally wild. They're all favourites.

Q: Why did you decide to set this book in the past?
A: I wanted to explore a period just before all the amazing medical advances that we now take for granted - when growing up in this country could be pretty scary, risky and full of danger.

Q: What is the 'Curse of the Speckled Monster' - the series' title?
A: Ah ha - that would be telling. It was the name given by the brilliant Doctor Edward Jenner to one of the biggest killers on the planet - a disease that he helped to wipe out forever. Find out what it was in the book!

Q: There are echoes of Oliver Twist in the story - your main character, ten year old Cephas Catchpole, is an orphan and there are questions around his identity. Why have you given him these characteristics?
A: Growing up in an orphanage with no knowledge of your background was not uncommon 200 years ago and it must have been harrowing to feel so unloved.
Having read the biography of a real orphan called Robert Blincoe (Charles Dickens probably based Oliver Twist on him), I wanted to create a character who slowly discovers tantalizing fragments from his parents' mysterious past.

Q: In Graverobbers and Gallows, we learn about historical facts like grave robbing and how poor people of the time lived Did you need to research the period and what was the most gruesome fact you uncovered?
A: I looked at many true accounts of real-life grave-robbing when I was researching a book about two criminals in Edinburgh called Burke and Hare.
In the early 1800s, they dug up corpses, then later killed many people to sell bodies to medical schools. Burke was eventually caught and publicly hanged so I went to meet him (well, his skeleton).
That's not all on display in Edinburgh. Here's the gruesome bit... I saw a pocketbook in the museum made from William Burke's skin (after his corpse had been publicly dissected). Inside the cover, it says 'Executed 28 Jan 1829'. Gloriously grisly stuff.

Q: There are descriptions of things that happened to impoverished children and a chapter where you describe a hanging. In your experience, do children like their history really gory?
A: Children have always relished the gory bits in books. But in actual fact, for the majority of ordinary people 200 years ago, life was extremely harsh and often horribly gory.
When I visit schools, I often tell classes I can't show them one of my books because it's too gross. That's the book they always queue up to look inside!
In fact, I toned down the really gory bits in the final version of this story - but I'd be happy to tell you more if you'd like...

Q: Why did you decide to include the timeline at the back of the book for main events in this period?
A: I think it's really useful to remind ourselves something of the context of a particular period. It can be fascinating to see when and how key events shaped our world, sometimes alongside the fictitious events running in the story.

Q: Which period would be your favourite to teach if you were still in the classroom?
A: When a teacher, I enjoyed enacting life during World War Two (no, I wasn't around then) and doing role-play on being evacuated, diving into air-raid shelters and eating revolting rations.
I recorded many older people's memories of the war when writing a community play, which really brought history to life, so that's a period with some very powerful human stories.

Q: If you could step back in time, where would you go and why?
A: I'd go back 400 years to Cape Cod on the east coast of America to greet the Pilgrim Fathers arriving in The Mayflower to what was then the New World.
Why? Simply to give them a little advice on starting a nation and warn what could go wrong (like another ship setting off from England nearly 300 years later called The Titanic)

Q: What next for Cephas Catchpole and how many books in the Curse of the Speckled Monster are you planning?
That's a secret. There are more sinister villains waiting in the wings and plenty more adventures, with darker mysteries for Cephas to solve.
Q: Where do you write and how does your writing day go?
A: No day is really the same because very often I'm working on various books at the same time. I like to be at my desk early (sometimes 6.00 am) to check through and improve work from the day before. It's also a good time to make up limericks and jokes for 'funny books'.
When the creative energy begins to fail, I then work on research - or head off to the beach for inspiration. It's amazing how ideas whirl around when out for a walk - then it's a rush back to get it all written down.

Q: What are three fun facts about you that our members wouldn't know?
These are all true things that happened:
- When I was a teenager I went to buy school trousers in a weird old-fashioned shop where they didn't have a changing room. The assistant said I could change behind the counter. Just when I'd taken off the trousers, a woman came in and, thinking I worked there, she came over to buy socks and peered over the counter... You can imagine the rest.
- I was once questioned by armed police in pyjamas (it was me in the pyjamas - Mickey Mouse ones, so a tad embarrassing). I was staying in a hotel in Austria where there had been a robbery so all rooms were searched late at night. Police came knocking so I had to open the door in my pyjamas (silly place for a door, eh?)
- I recently played the part of the pirate Long John Silver on stage, complete with wooden leg and eye-patch. The next week I had to go to hospital and during the operation (I was just sedated) the surgeon wanted me to stay awake so asked me to perform part of the play while lying on the operating table. So I did - how bizarre. So that's why it's called an operating THEATRE!
Author's Titles