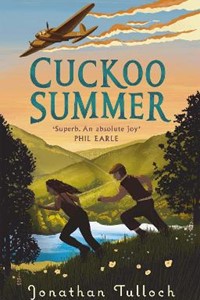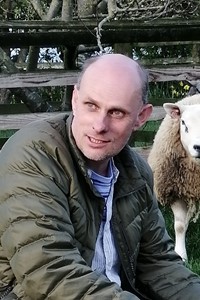 About Author
Cuckoo Summer, a wartime story about evacuation and the effects of war, is Jonathan Tulloch's first book for children. It was inspired by stories heard from family members in Cumbria who had had evacuees to stay during the war years. Jonathan is also the author of eight novels for adults, including The Season Ticket and Mr McCool, and his work has been filmed, staged and serialised for Radio 4. He writes The Times' Nature Notebook, and a nature column in The Tablet.
Read a chapter from Cuckoo Summer. 
Interview
Cuckoo Summer (Andersen Press)
July 2022
Cuckoo Summer is an absorbing story about two children, one an evacuee, in the Lake District during the war and what happens when a German soldier is rumoured to have parachuted into the region. Filled with observations of nature and the seasons, and heavy with the atmosphere of the Lake District and a time of war, Cuckoo Summer draws the reader into its pages and the startling revelations the story brings about child labour, poverty and giving children a voice. 
In this short video and Q&A, author Jonathan Tulloch tells us how family stories helped inspire Cuckoo Summer, and he reads from a short section of the book:
Q&A with Jonathan Tulloch
1.   Can you tell us a little about yourself and how you started writing for children?
I write the Nature Notes column in the Times newspaper, and have written numerous adult novels. Ever since I was a boy I've loved children's novels, so I thought I'd give it a try myself!

2.   What inspired your new book, Cuckoo Summer, which has been described as a 'love letter to the Lake District'. 
Cuckoo Summer is based on family stories. My mum and her three aunties spent the war years on a Lake District farm very much like the one in the book, and when I was growing up they were always telling me about their adventures: an evacuee who didn't know how to use a knife and fork, a teacher who seemed to hate children, a German airman hiding in the woods. They told me too how to clip a sheep, milk a cow and about the cuckoo that sang all spring.

3.   Can you tell us about the setting you've used, Woundale; is it based on a real place?
Woundale is not a real place, but has been built out of all the real places I was told about in the family stories, such as the tarn with its secretive clumps of bulrushes, the stone circle that glinted under the moon like giant's teeth and the fells where you feel on top of the world. Being a Cumbrian myself, I know the region well. Woundale seemed a good name for a book set during the war years. Wounds can be healed as well as inflicted. 

4.   How has your work as a nature columnist fed into these pages?
Massively. Writing about nature must be one of the best jobs in the world! And many of the glorious sights and sounds of British nature which I've enjoyed over the years flew and grew their way into the pages of Cuckoo Summer of their own accord. Barn owls watch every move the hiding German airman makes. Tommy and Sally wade through moonlit meadows that send up the fragrance of lady's bedstraw. Dragonflies, damselflies and chirring nightjars all lead their own lives as the human drama comes to a head when we learn of Sally's sad past. I'm pretty sure that this is the only children's novel ever that mentions the hidden treasure of hare's-foot clover. But I'd love to be proved wrong!

5.   The story follows Sally, an evacuee, and how she grows to understand the Lake District community. How did you research what many evacuees would face in their new homes?
A lot of my research was the stories I heard as boy. My great-aunties told me that the evacuees sent to the Lakes were often from Tyneside and some were very poor - 'they didn't even know how to hold a knife and fork, poor bairns' was an actual phrase my aunties used. A lot of the evacuees didn't have enough warm clothing and shoes.
I also researched the experiences of other refugees to make sure everything in Cuckoo Summer is authentic, and I realised that there was a lot of chaos at the time. The priority was to get the children away from the warzone, and often (as happens in the book) evacuees were simply taken to village halls and then just claimed by adults on a first come, first served basis. Siblings might be split up, friends parted.

6.   What were the kinds of difficulties evacuees might experience during their evacuation?
My aunties only let their evacuee sleep in the house and didn't make her do too much work (though everyone was working very hard), but they did hear about how some people made their evacuees sleep in a byre with the cattle and work every hour, which is how my character Sally experiences things. Many evacuees were happy but some of them describe real hardship and loss. There were many, many runaways, and lots of what we would call child labour. I don't think there's any point in pretending that this didn't happen.

7.   How well do you know your characters before you start to write them? Do you base them on real people?
I like this question. The setting and basic plot of Cuckoo Summer were given to me in the stories of my elderly relatives. Some of the characters were too. For instance, the three aunties are simply my own great aunties. And Mr Scarcross was based partly on a real person. The German airman also arrived in the family stories. As did the sheep, cows and Clydesdale horse. But I had to find Tommy and Sally myself, and even now I have no idea where they came from!

8.   Dialogue is an important part of this story - why did you want to share the characters' accents through Cuckoo Summer?
For me, the way people speak is as beautiful and natural as bees and butterflies. I always like to have my characters sounding as real as possible. So it's not just birdsong and the scent of wildflowers that fill these pages, I've also let the book ring with the music of Geordie and Lakeland dialects. Sally talks with an easy to understand Geordie twang, and my great aunties' Westmorland lilt finds its way onto the lips of some of the other characters. Naturally, I've included the wonderful old ways of sheep counting: yan, tan, tethera…

9.   There's an incident in the story where a German plane crash lands into the book's setting. Was that based on a real event?
There was a real incident when a German bomber flew over the farm, and everyone was terrified. I have invented the crash, although a number of British planes on training exercises did crash in the Lake District during the war.

10.   How long did it take you to write this book? 
It feels like all my life! I actually started writing the novel 25 years ago. That first version of the story was called The Good Enemy. But it was only when I came back to it a couple of years ago that the story really came to life.

11.   What are you writing currently?
I'm supposed to be writing a Nature Book for adults, but every morning a rat jumps onto my desk and demands that I tell his story.

12.   What do you enjoy doing when you're away from your desk?
I like planting trees here, there and everywhere.
Author's Titles