Polly Faber and Melissa Crowton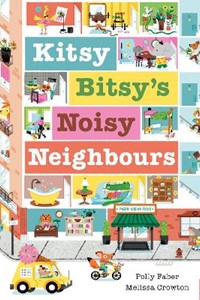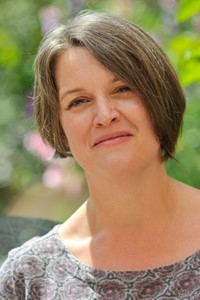 About Author
Polly Faber's grandfather set up the publishing house Faber & Faber so she grew up reading, and read more at university where she studied English and wrote and performed in comedies. After that, she trained as a midwife but stopped working when she had her own children; that's when she started to write her own books, including Picking Pickle and the Mango and Bambang books. Today she lives in North London with her husband and two sons.
Interview
Kitsy Bitsy's Noisy Neighbours  (Nosy Crow Books)
August 2022
In Kitsy Bitsy's Noise Neighbourhood, the new picture book by Polly Faber and illustrator Melissa Crowton, we visit a neighbourhood where the neighbours don't always get along perfectly, but they work hard to find a way to overcome any problems. In this story, a little noise goes a long way....
Author Polly Faber tells us how the story was inspired by some of her own neighbours' building works, and she reads from a short section of the book in this video.
Q&A with Polly Faber
1.   Can you tell us about your new book, Kitsy Bitsy's Noisy Neighbours, and what inspired this story about being a good neighbour?
Kitsy Bitsy's Noisy Neighbours is about the challenges and the joys of being part of a community. From all the books I've written it's probably the easiest book for me to identify the origins of: sets of neighbours on either side of my house embarked on extensive home refurbishments and I was trying to work against a background of drilling and banging noises for many months and occasionally feeling frustrated by that! But during the pandemic, I also got to know all the people on my street much better and came to really appreciate their different skills and kindnesses. I love my home and my neighbours (they're not very noisy really…)!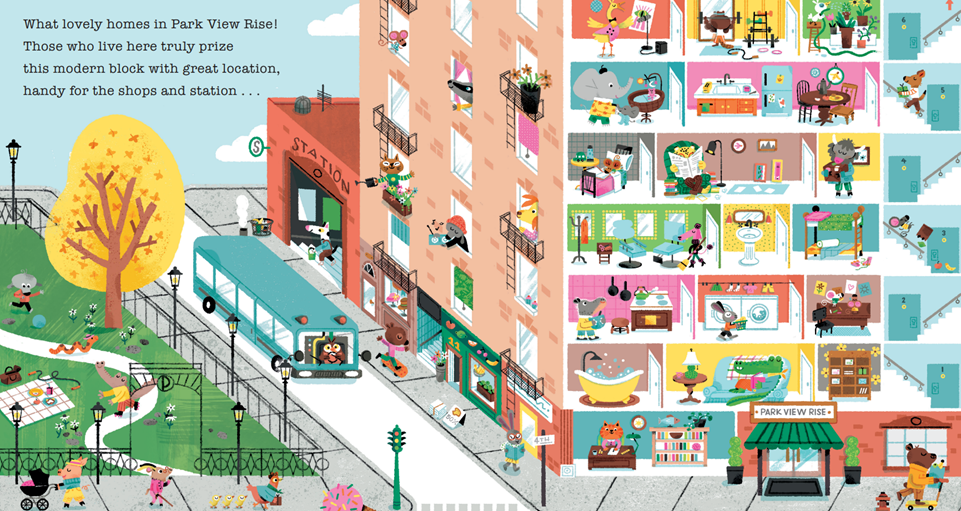 2.   It's great to see a tower block at the heart of a story, did you seek out the story around the setting?
I think tower blocks lend themselves brilliantly to stories as they're their own self-contained worlds. I am inspired by them. In fact I wrote about one before in my chapter book, Pony on The Twelfth Floor, which featured the heroine hiding a Shetland pony in her bedroom.
Although I've never lived in a tower block, I've lived in a flat with neighbours directly above and below. Sometimes it's annoying to hear people through your floor or ceiling but I think more often it's comforting to know one's not alone in a building. And apartment blocks must be the most common sort of home around the world, so it was fun to play with some of their unique features.

3.   The picture book introduces us to all the neighbours in the course of a series of mishaps. How did you decide who the neighbours would be and why did you make them animals?
I played around a lot with names/words that were pleasing to me and explored the double meanings until characters leapt out. The book began with me thinking about a literal "hunky" Dory (he's a gym going beaver) and wondering who his friends might be… In fact it was the illustrator Melissa Crowton and the team at Nosy Crow who decided exactly what animals many of the characters were. I had some suggestions but most I left open. I LOVE her choices. I think in my original version, Kitsy (who had a slightly different name then) was going to be human and everyone else an animal but it's perfectly obvious now that she should be a stripy cat!

4.   How did the series of mishaps develop through the story?
I just had fun plotting all the different ways people might annoy a neighbour! Some I may have directly experienced but I'm glad to say I have never had my baking ruined by hair clippings…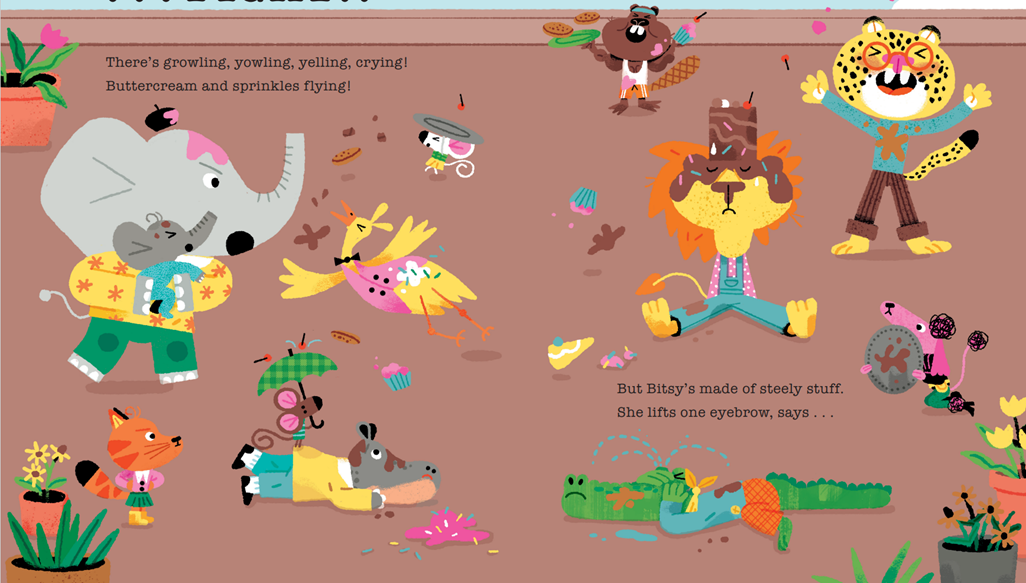 5.   It's a rhyming text, so did that make it harder to write?
This is my first rhyming book and I was definitely nervous about that. I worried I was breaking a lot of rhyming rules as I didn't really know what I was supposed to be doing: I felt a bit like I wanted somebody to give me a This Author Is Qualified To Rhyme certificate first. But the book formed in rhyme in my head and it was obvious to me that was how it needed to be written.
I know how annoying it is to read a book with awkward scansion or poor rhymes so I have really tried hard to make sure it's smooth and fun to read aloud. I have probably annoyed the neighbours myself by testing it so often!

6.   What do you think of Melissa Crowther's illustrations - any favourite spreads or characters?
Melissa Crowther's illustrations are totally irresistible. I spot something new every time I look and I hope readers will really enjoy finding and following all the different characters and feel immersed in the visual world she has created. I love the final spread with night time peeks into the flats and seeing the different friendships continue.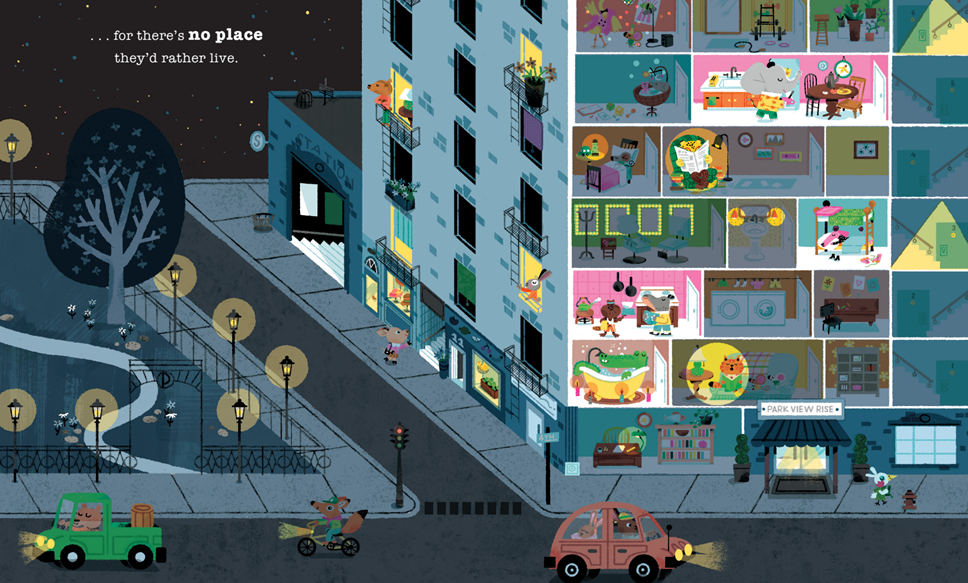 7.   What other picture books are you working on currently? Do you plan to revisit Kitsy Bitsy with more neighbourly dramas?
I'd love to write some more adventures for Kitsy and friends so watch this space! I have one more picture book coming out this year and that features an entirely different animal again. It has a Christmassy theme…
Author's Titles