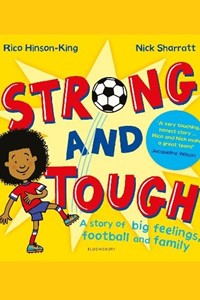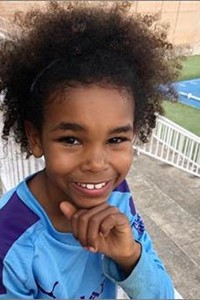 About Author
Rico Hinson-King is just 11 years old. As a baby, he was taken into care and spent years in the care system before finding his 'forever family'. Rico now lives happily with his two dads, sisters and their dog in Cheshire. He's an avid footballer and has played for Liverpool FC, Manchester United and Manchester City.
Author and illustrator Nick Sharratt has created illustrations for over 300 books. As well as producing around sixty of his own titles he's worked with numerous writers including Julia Donaldson, Michael Rosen and Jacqueline Wilson, for whom he's illustrated more than 50 novels. His books include Ketchup on Your Cornflakes?, Shark in the Park, and the million-selling You Choose. He has won many national and regional book prizes including the Children's Book Award and has been the official illustrator for World Book Day.
Interview
Strong and Tough  (Bloomsbury Children's Books)
November 2022
11-year-old author Rico Hinson-King's experience of living in care helped inspire his picture book, Strong and Tough, about how we deal with our feelings. Here, the young author tells us more about being honest about how we feel, about giving one hundred percent to the things that we love.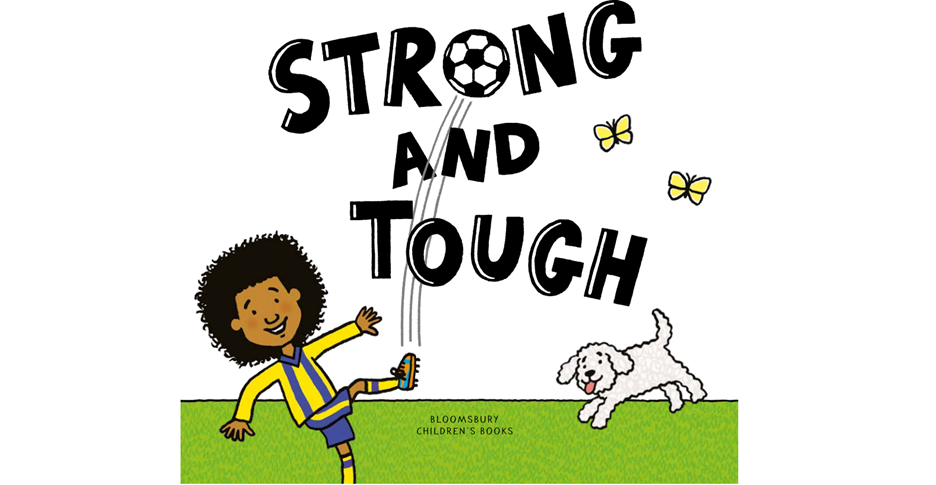 Q&A with Rico Hinson-King
1.   Can you tell us a little about yourself and what you enjoy most in life?
I'm 11-years-old, I live in Cheshire with my two dads, two sisters and my dog Meili. I play football at Manchester City Academy and I'm in Y7 at school

2.   You haven't had an easy time at home - why did you want to write a book about your experiences, and how much of the book is based on your life?
The book is totally based on my life and experiences of being in Foster Care and it was very important for me to be honest and truthful about how it felt. I was very lucky to have found foster parents who wanted to adopt me and my sisters. Life could have turned out very differently for all of us.
I originally wrote Strong and Tough for a competition when I was at homework club at Manchester City FC. At this point it was only 500 words long. I couldn't believe it when I won Premier League Writer of the Year with my story.  I was very lucky as several publishers wanted to work with me to develop the book into what it is today. I chose Bloomsbury after meeting lots of publishers - probably because I'm a big fan of Harry Potter.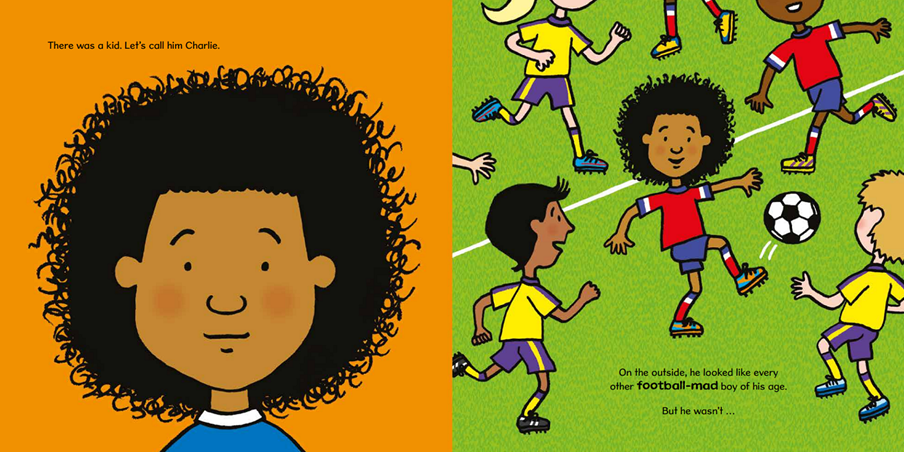 3.   Why do you feel it's important that children try to be strong and tough, like the title of your book?
I think we need to be a bit of everything. Not just Strong and Tough. But going through the foster care system is frightening and confusing and it was my way of dealing with my feelings. I didn't want to cry - even though I did sometimes and I believed that if I was strong and tough I could deal with anything that came along.

4.   What helped you to stay 'strong and tough'?
Oh lots of things. My then foster dads - who are now my official parents - were always there for me and supported and cared for me no matter what I was feeling. They showed me such love. I also was lucky enough to have my two sisters with me too. I also had football. It really was my escape from everything going on around me. Nobody knew who I was, what was going on in my life and I could just be normal. I had no cares on the pitch. It was and still is a very happy place for me.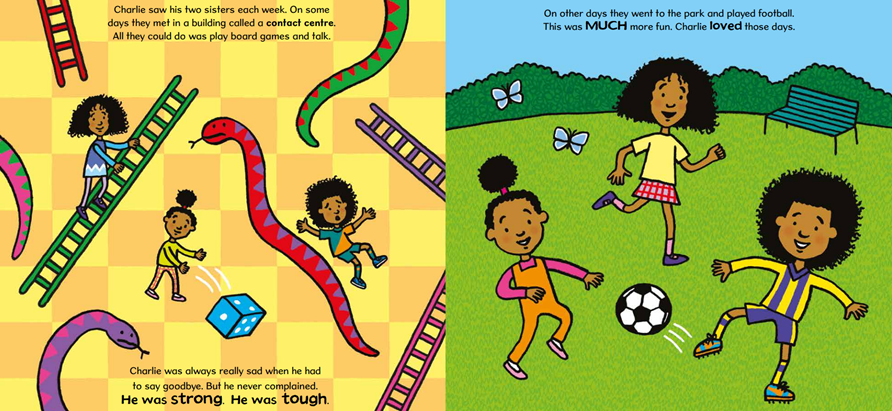 5.   Do you still play football? And we know children will ask - what football team do you support?
Yes I most definitely still play football. I was lucky enough to have played for several Premier League teams from age six. I have played at Liverpool FC, Manchester United, Everton and of course Manchester City, where I am a signed player.
I have been at City for five years now and I love it, even though there's lots of training and you have to give up lots of things most children just take for granted. I've missed lots of birthday parties and going out with my friends because I choose to train. It's very important to give 100%. I'm a very lucky boy to be at an academy and I will always be grateful for the incredible opportunities I have been given through playing football.

6.   What is it like being an author?
To be honest I don't really think about it much. I'm just me. I was thrilled to have my book published and it was very exciting to see the finished book. I hope the book helps children who are in Foster Care and also those children who don't know anything about what it's like. If it helps someone then I would be thrilled.

7.   What do you think of the illustrations by Nick Sharratt?
Nick's illustrations are AMAZING. He is a genius. Until very recently I had never met him, because of Covid and we did everything via Zoom or email. But he has got the characters just right and even included some very personal things in his illustrations, that only my family and I will know about. It was an honour to work with him.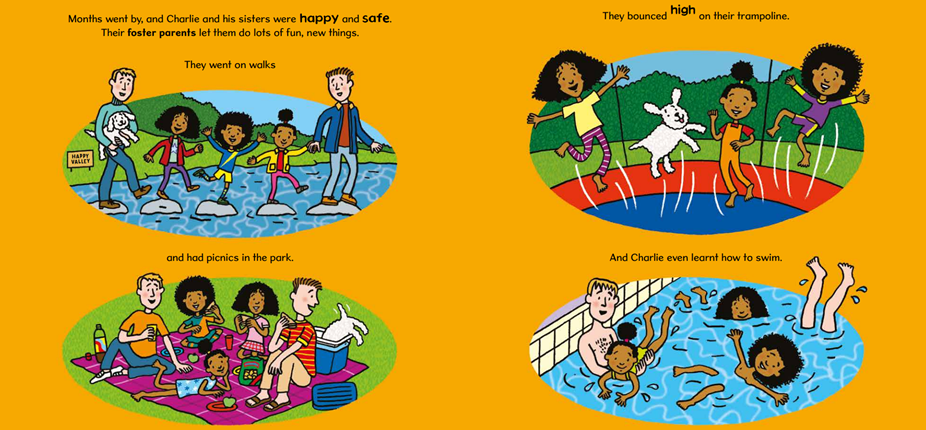 8.   Are you planning to write any more books?
I am indeed working on my second book at the moment with Bloomsbury. I'm going to tackle another subject that isn't talked about enough, but I can't tell you what it is as it is Top Secret at the moment.

9.   What do you enjoy doing when you're not at school or playing football?
I don't have lots of free time, but when I can, I enjoy going out to the skate park or BMX track with my friends, listening to music, playing on Xbox and looking for limited edition Air Jordans. I'm a huge fan of trainers!

10.   What would you like to be when you grow up - author or footballer, or something else altogether?!
No question about it - 100% a football player. But it's not everyone who makes it, so if I don't, I'd like to do something that helps others. I'm not sure exactly what yet.
Author's Titles