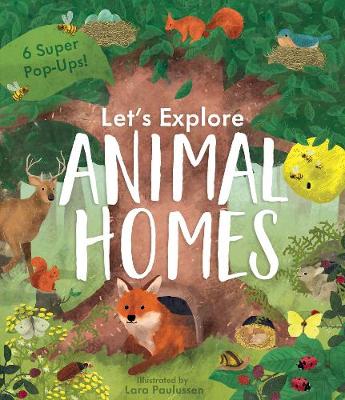 By Author / Illustrator
Becky Davies, Lara Paulussen
Genre
Animals
Age range(s)
3+
Publisher
Little Tiger Press Group
ISBN
9781912756360
Format
Novelty book
Published
06-08-2020
Reviews
Lizi
A great introduction to non-fiction books, this lovely pop-up book tells children about a variety of different animal homes. From mice to arctic foxes, each page is brightly coloured and engaging with a pop-up that shows the animal's home, four rhyming lines that detail whereabouts you may find it, and then a few extra captions that give more detail.

It's easy to follow and the words are easy to understand and - as a mum of a toddler, this is very important - the pop-ups are really sturdy!

This book would be a great addition to any childcare setting or school - it's solid enough to be well handled in provision, and would be a good hook into Science objectives about animal habitats.
Suggested Reading Age 0+
Other titles