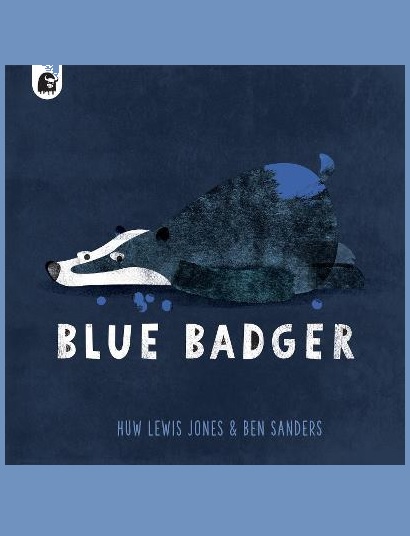 By Author / Illustrator
Huw Lewis Jones, Ben Sanders
Genre
Picture Books
Age range(s)
3+
Publisher
Happy Yak
ISBN
9780711267510
Format
Paperback / softback
Published
01-03-2022
Synopsis
Featuring beautiful, emotive illustrations, this is the first story in a series of picture books about a befuddled, lovable Badger and his search for happiness, friends and love.

Who am I?
White and black.
Day and night.
Badger doesn't feel quite right...
...and to make matters worse, he now has a blue bottom.

Badger is feeling sad. He can't sleep. He asks the other animals one by one: 'Am I white and black, or black and white?' Can he find an answer? Is anyone listening? Does anyone care? Can he find a friend?  He speaks to several other animals, from zebra to panda to penguin to skunk, as he tries to find out who he is, but along his journey he discovers that it doesn't matter whether he is black or white, just as long as he is kind.

Featuring wry wit, deadpan humour and a heartwarming ending, Blue Badger will endear himself to readers big and small, while touching gently on themes of sadness and identity.
Reviews
Amanda
White and black. Day and night. Badger doesn't feel quite right. In this simply but beautifully illustrated story, Badger is desperate to know if he is black and white or white and black. As he asks the animals that he meets, he is asked to do good deeds for many.
The message throughout this story is that the most important thing is to be kind. This is a must-have for KS1 book corners with simple, well-chosen text and clear illustrations. This could easily be used in PSHE sessions focusing on difference or kindness. I can also see it becoming a bedtime favourite with younger children. Badger's blue bottom is sure to add a little humour.
Picture book / Reviewed by Amanda Shipton, teacher
Suggested Reading Age 3+
Other titles